Pair Who Led Michigan Deputies On Car Chase, Ends In Pileup and Counterfeit Money Charges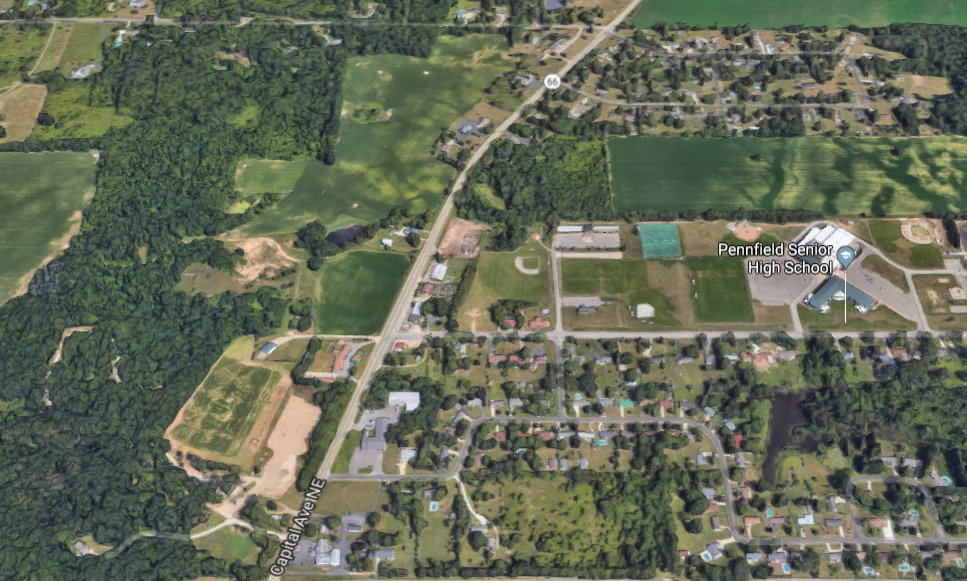 Two Michigan speed demons -- one accused of fleecing the woman's purse — took by sheriffs on a chase at around Midnight on Thursday before wrecking their cars in a ditch.
The unnamed Michigan couple, a 20-year-old man from Battle Creek behind the wheel on a van, and a 21-year-old woman from Allegan in a sedan were clocked by a Calhoun County deputy punching the gas through Pennfield Township as temperatures there dipped into the negative teens.
"Our deputy witnessed the vehicles at a high rate of speed and attempted to stop those vehicles," Calhoun County Sheriff Matthew Saxton told Newsweek. "Initially the deputy thought they were racing each other type of thing."
The deputy's pursuit of the man's van and woman's sedan reached "upward of 70 mph" on rural roads that Saxton said were covered in snow and very slippery.
Because of the peril involved, Saxton said his deputy killed his sirens, switched his light pack off and pulled back.
"We terminated our pursuit right off the bat."
But the deputy found them.
"He saw the two vehicles side-by-side and when he approached, and they took off again at an abnormal speed," Saxton said.
Maintaining a safe "normal speed" the deputy lucked on both cars about a half mile away on Pennfield Road near Capital Avenue; each careened off the road and into a ditch.
"He ran across their vehicles in the ditch," he said. "It appears one vehicle ran the other off the highway."
It's unclear how this happened, but Saxton confirmed that the woman's sedan veered into the ditch first.
When deputies arrested the unsanctioned speedsters, they discovered they had "just recently met" and accuse the man of swiping cash from the woman's purse.
What's more, the man was carrying counterfeit currency as well.
"A lot of the money recovered is counterfeit," Saxton explained, but wouldn't say how much or the denomination of bills.
It had been reported locally that the pair had met over a social media application in order to hookup, however, Saxton said he couldn't confirm those details.
The man driving the van was jailed and faces multiple charges including flee and elude, Robbery, possession of counterfeit bills while the woman has so far only been charged with flee and elude.
They are expected to be arraigned on Friday afternoon in Calhoun District Court.