California 4-Day Workweek Bill Explained as Thousands of Companies Affected
Under a new proposed bill making its way through the state's legislature, California could become the first state in the U.S. where workers enjoy a four-day workweek of only 32 hours.
What Is the New Bill?
Bill AB-2932 Workweek: hours and overtime seeks to amend Section 510 of the California Labor Code by formally changing the workweek from 40 hours to 32 hours, where any time spent working after that limit is compensated at a rate no lower than one-and-a-half times the regular rate of pay.
Proposed by Democratic assembly members Cristina Garcia and Evan Low, the bill hopes to improve the work-life balance of millions of people in California.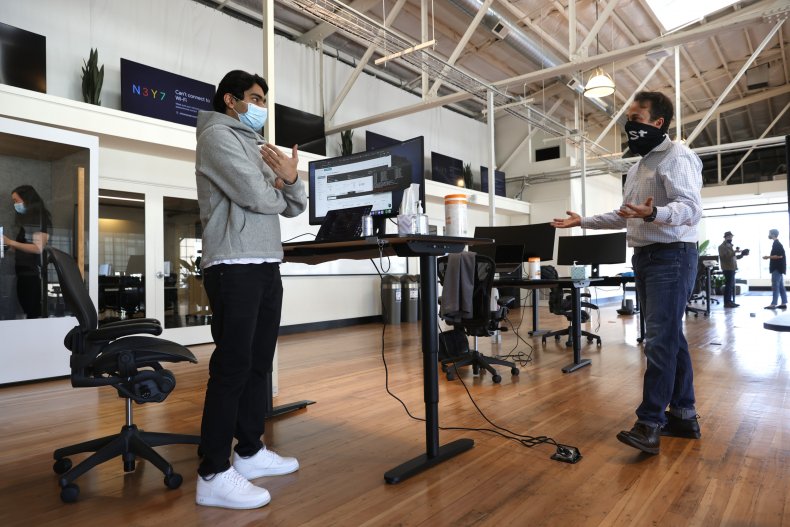 How Would It Work?
Under the proposed legislation, a shorter workweek would not be accompanied by a corresponding salary cut—as happened in other countries, like Belgium and the U.K., where a four-day workweek has been trialed—with employees forced to maintain their original set wages, despite decreasing working hours.
Californians would still work eight hours a day, like they do now, but would enjoy a three-day weekend.
The bill is aimed at giving Californians a better work-life balance that many called for during the pandemic. Asking employees to work overtime would also become a more expensive demand for employers.
Not all companies will be legally bound to shorten their employees' workweek if the bill passes: according to the proposed legislation, only employers with more than 500 employees will have to comply. The employees of smaller companies will continue to work eight hours a day for five days a week.
Still, the new legislation could potentially affect about 2,600 companies and 3.6 million employees in the state, according to California's Employment Development Department.
The bill is now with California's Labor and Employment Committee for review.
How Has the Bill Been Received?
Reactions to the bill have been mixed.
The California Chamber of Commerce has called it a "job killer," saying that the proposed legislation will make hiring new employees more expensive and lead to lower employment in the future. The chamber called the bill "untenable."
"Labor costs are often one of the highest costs a business faces. Businesses often operate on thin profit margins and the number of employees you have does not dictate financial success," the chamber's policy advocate Ashley Hoffman wrote.
Others have been more positive about the proposed change, citing evidence from abroad which points to enhanced productivity and employee well-being.
Iceland ran two large-scale trials of a four-day workweek between 2015 and 2019. These found that employees who worked 35 hours instead of the usual 40—with no reduction in pay—were less stressed, less at risk of burnout and more productive.
Not all countries that have tried a four-day workweek have had such a positive experience. Sweden, which trialed the shorter workweek in 2015 introducing a six-hour day instead of an eight-hour one, found that the move was too expensive to implement on a larger scale.