California Governor Gavin Newsom is hoping to send out another massive round of stimulus checks to constituents, with more than 65 percent of the state's population poised to receive a payment.
On Monday, Newsom announced a proposed expansion of the Golden State Stimulus, a program that sent out millions of direct payments in May. Initially, only lower-income and noncitizens were eligible for the payment, but if the Legislature approves the expansion, approximately two out of every three Californians would also receive additional funds.
An estimated $12 billion would be used for direct payments to individuals earning up to $75,000, Newsom said. Just shy of 80 percent of taxpayers and about two-thirds of all Californians would be eligible for a payment, according to the governor.
Under Newsom's new plan, eligible individuals would receive $600, while families with children would receive an additional $500.
"This is not an insignificant announcement," Newsom said. "That direct relief is meaningful. We want to get money into people's pockets as soon as possible."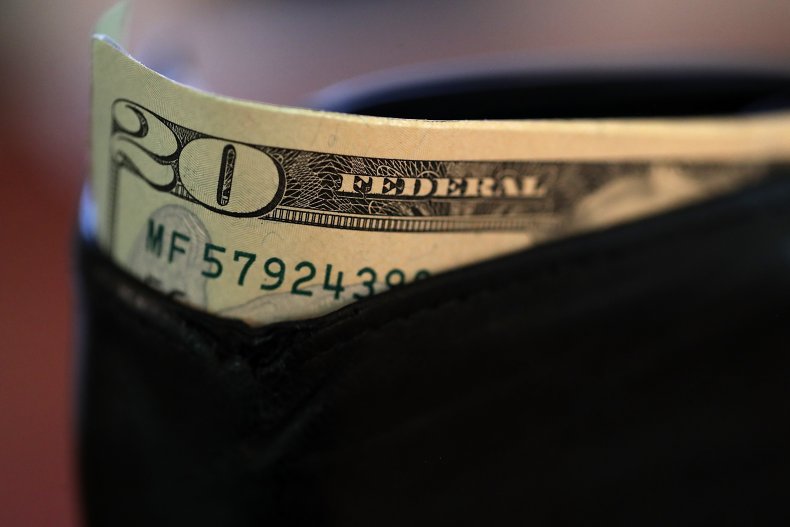 As originally approved by the Legislature in February, the Golden State Stimulus payment were restricted to those who earned less than $30,000 or filed their taxes with an Individual Taxpayer Identification Number. ITINs are reserved for people who do not have a Social Security number; therefore, those taxpayers were largely ineligible for the federal stimulus checks approved in congressional legislation
However, with a projected $75.7 billion budget surplus, Newsom is looking to send out additional direct payments. It's unclear when people will receive a payment, though, as the package has to be passed by the Legislature first.
With significant majorities in both the state Senate and Assembly, Democrats could pass Newsom's economic recovery package without any Republican support. Meanwhile, Newsom faces a recall election, and given the popularity of stimulus checks as an economic recovery measure, the package could help boost his support with voters.
To receive a payment, people must file their 2020 tax return, and the timing of when they file dictates when they'll receive a payment. As last Thursday, California's Franchise Tax Board had sent out 2.5 million payments, all of which went to people who submitted their return before April 23. Those who filed after that day will have to wait up to 45 days for a direct deposit and up to 60 days for a paper check.
Along with stimulus checks, Newsom's $100 billion "California Comeback Plan" would double rental assistance for those who have been directly affected by the pandemic and allocate $2 billion for utility payment assistance.
Newsom is expected to make more announcements about the details of the plan throughout the week.