Activist Covers Herself in Poop to Protest Trader Joe's Eggs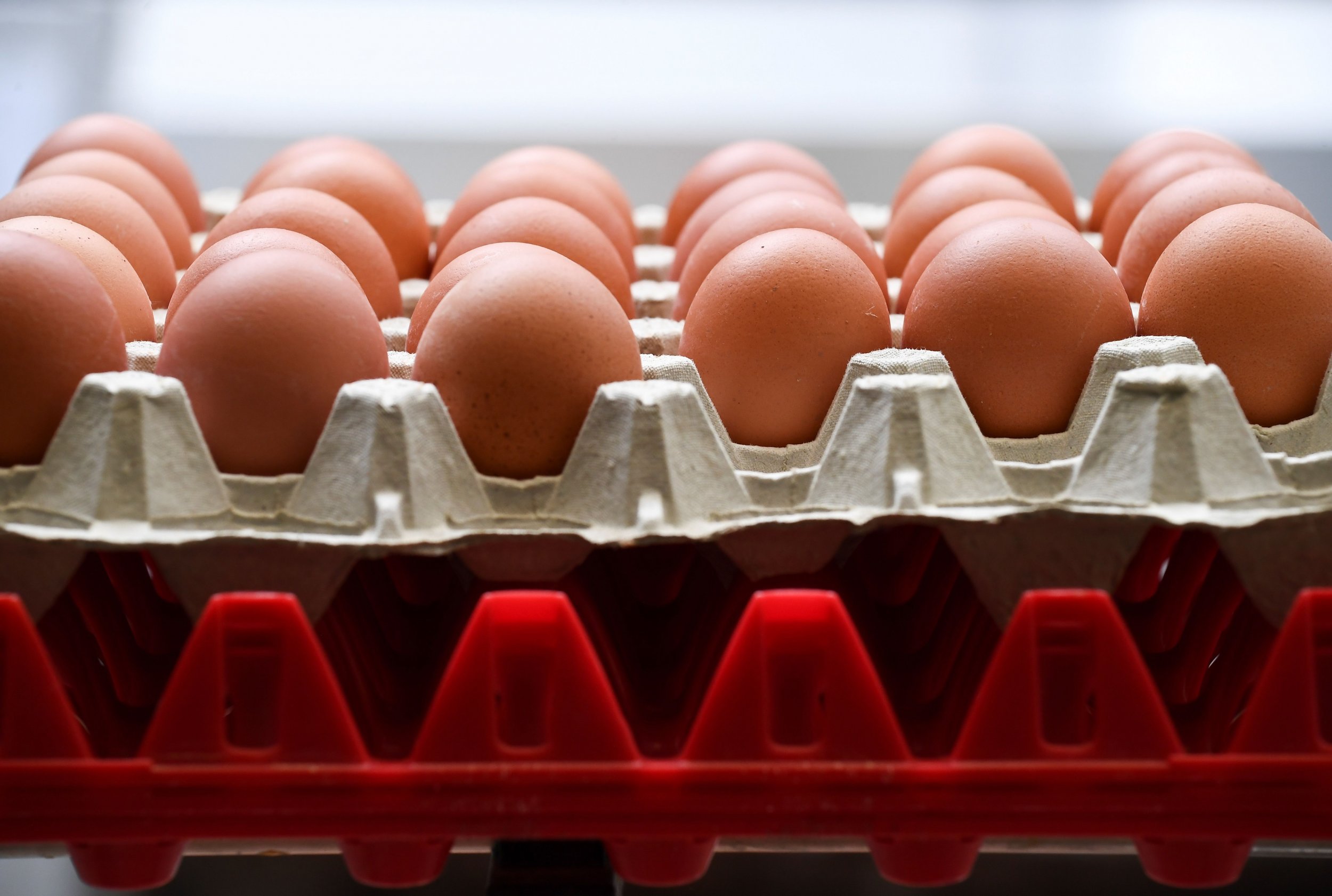 An activist in California covered herself in poop outside of a Trader Joe's to protest the grocery chain's eggs on Thursday.
The student from University of California, Berkeley pulled the stunt in front of the Trader Joe's on Fourth Street in San Francisco's SoMa neighborhood, reported SFGate.com, which published a photo of the protest—an image that's relatively graphic for those who are squeamish. Protester Cassie King is a part of the vegan group Direct Action Everywhere, which published an investigation that alleged Trader Joe's eggs come from birds that sit in their own waste.
"The supposedly 'humane' eggs sold at Trader Joe's come from birds who lived their entire lives in piles of waste," King told SFGate, while claiming the chain misleads "consumers into paying for cruelty."
Direct Action Everywhere put out a video recently alleging a Trader Joe's egg supplier had hens living in feces, which resulted in waste falling on other hens and eggs covered in poop. The group also alleged some of the hens were not fed properly and started a petition asking Trader Joe's to break off its business with that supplier; the petition had registered nearly 500 signatures as of Thursday afternoon.
"We have spoken with Dutch Farms, who supplies three offerings of eggs to our stores in the Midwest, and have been assured that the footage shown in the video is not from a farm that supplies eggs to Trader Joe's," Kenya Friend-Daniel, public relations director for Trader Joe's, told Newsweek Thursday. "At Trader Joe's, we hold our suppliers to high standards for animal care and food safety and expect for them to treat animals in accordance with all legal animal welfare regulations. If we were to discover that any Trader Joe's supplier is not meeting our expectations, we would take immediate action, up to and including terminating our relationship."
Trader Joe's has previously made promises to make sure its eggs were coming from humane sources. In 2016 it promised to have all the eggs it sold be cage-free by 2025, while the company also noted that 62 percent of its eggs were already cage-free some two years ago.
"If market conditions allow us to accomplish these goals earlier, while still providing our customers outstanding value, we will do so," it said in a statement at the time.