California Legislators Look to Increase Requirements for Admissions Exceptions After College Scandal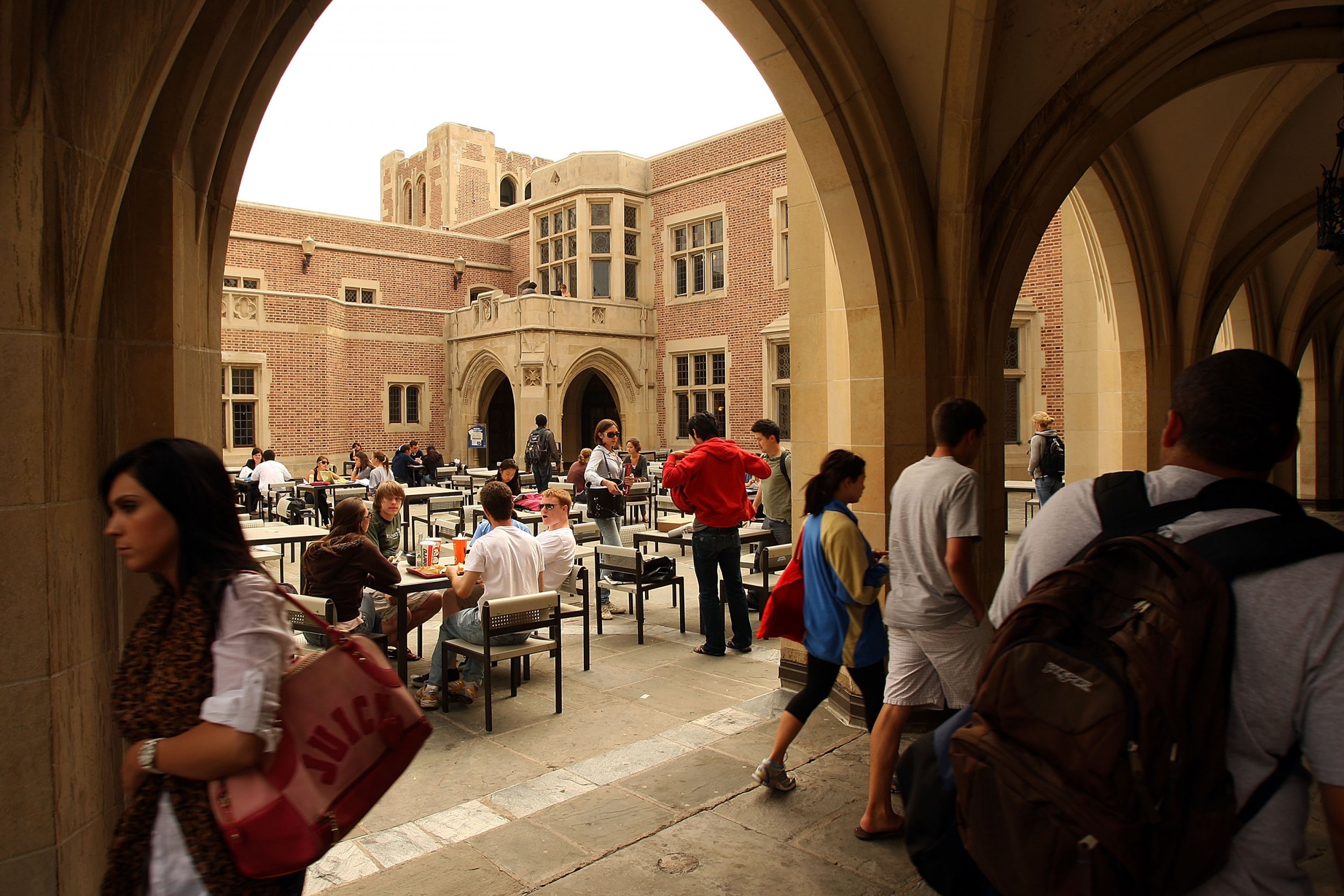 On Wednesday, California Assembly Members unanimously passed AB 1383, a bill that would increase the number of public university administrators who have to sign off on admitting a student whose grades aren't up to par for acceptance.
"Operation Varsity Blues," a federal investigation, implicated dozens of people in a fraudulent scheme to aid the admission of wealthy parents' children to college. Among those who were charged with participating in the scheme were coaches from the University of Southern California, Stanford University and the University of California, Los Angeles.
AB 1383, which was sponsored by Assembly Member Kevin McCarty, is one of several bills related to the scandal that's working its way through the state legislature.
The bill would prohibit California State University campuses from admitting "admission by exception" applicants, unless they're a California resident and receiving an institution-based scholarship. It would also apply to the University of California, if the UC Regents adopt the appropriate resolution.
If a student has neither an institution-based scholarship nor the grades to be admitted, they can still gain a spot at a California State University campus. However, instead of one administrator approving the application, as is current policy, a minimum of three would have to sign off on the decision.
Requiring multiple administrators be involved in admission exceptions, McCarty previously said, would help prevent fraudulent side-door admissions.
Students hoping to attend California State University must meet the requirements outlined in the minimum eligibility index. Outside of those requirements, students can still be admitted to the school as an exception if they show high academic success potential and have a special skill such as athletics or are disadvantaged, meaning from a low-income family.
For graduates of California high schools and California residents, applicants must have a minimum eligibility index of 2950 if they're using their SAT score, or 694 if using the ACT, according to the California State University handbook.
A score is calculated through one of two methods. The SAT mathematics and critical reading scores can be added to a student's high school GPA multiplied by 800, or an ACT composite score multiplied by 10 and a student's high school GPA multiplied by 200.
Several students whose parents were charged as a result of "Operation Varsity Blues" gained admission to universities based on falsified athletic records. Coaches involved in the scheme then presented the students as recruits for designated admission spots.
Another bill in California's legislature aimed at curbing corruption within the college admission process is AB 697. All California universities and colleges who participate in the Pell Grant Program or disperse Cal Grant funds and give preferential treatment to applicants connected to alumni or donors to disclose information regarding the admissions of those applicants.