California AG Seeks to Block Ballot Initiative to Execute Gay People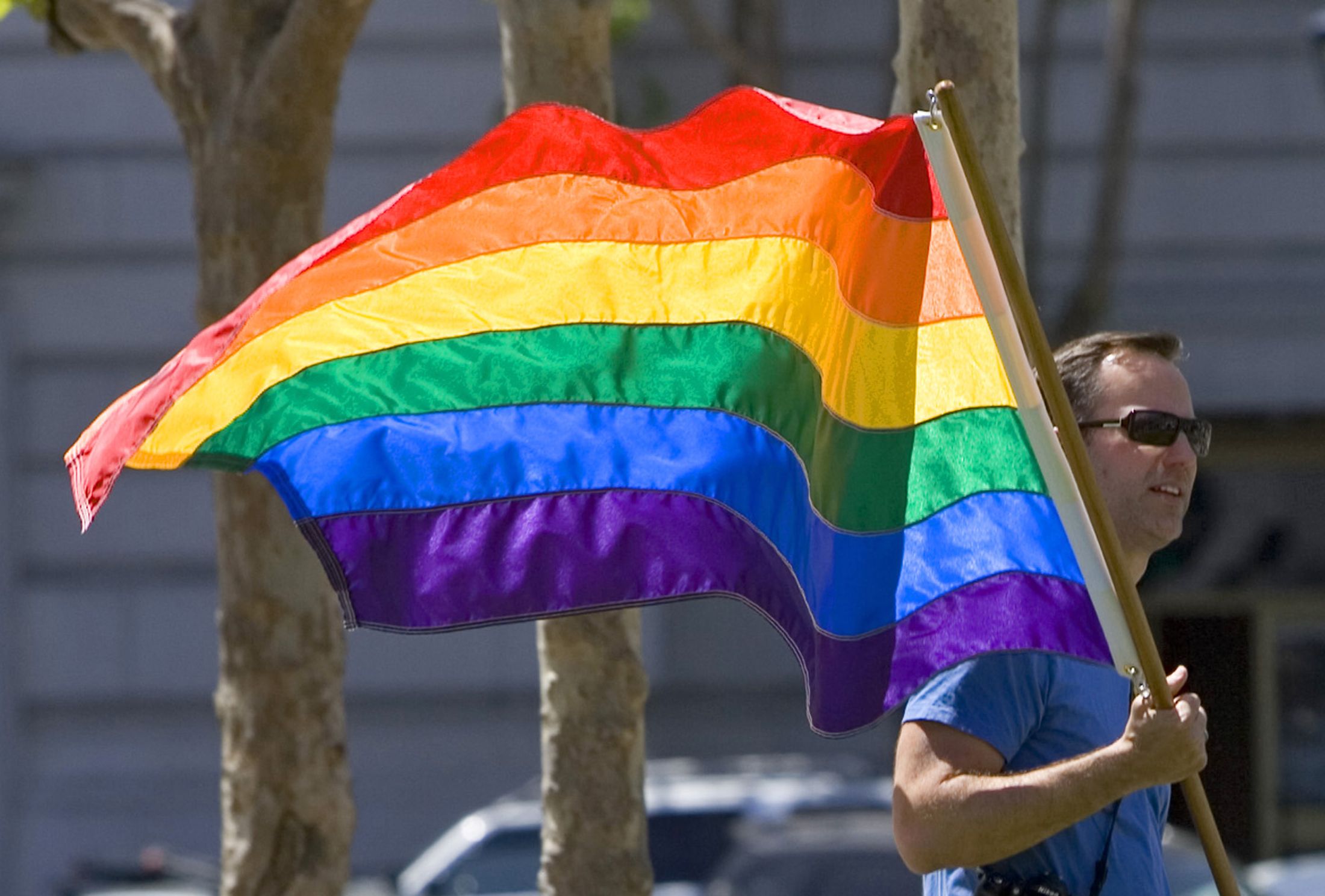 California's state attorney general requested permission Wednesday from a Sacramento court to reject a proposed ballot initiative called the "Sodomite Suppression Act" that calls for the execution of anyone who engages in sexual contact with another person of the same gender, which it refers to as a "monstrous evil."
"As Attorney General of California, it is my sworn duty to uphold the California and United States Constitutions and to protect the rights of all Californians. This proposal not only threatens public safety, it is patently unconstitutional, utterly reprehensible, and has no place in a civil society," Attorney General Kamala Harris said in a statement released Wednesday by her office. In it, she explained her decision to file an action for declaratory relief seeking judicial authorization to not process the initiative proposal.
"If the Court does not grant this relief," she said, "my office will be forced to issue a title and summary for a proposal that seeks to legalize discrimination and vigilantism."
Dated February 24 and stamped as received by the attorney general office's initiative coordinator two days later, the proposed law was filed by Matthew McLaughlin, a lawyer in Huntington Beach, California. It stipulates:
Seeing that it is better that offenders should die rather than that all of us should be killed by God's just wrath against us for the folly of tolerating wickedness in our midst, the People of California wisely command, in the fear of God, that any person who willingly touches another person of the same gender for purposes of sexual gratification be put to death by bullets to the head or by any other convenient method.

No person shall distribute, perform, or transmit sodomistic propaganda directly or indirectly by any means to any person under the age of majority. Sodomistic propaganda is defined as anything aimed at creating an interest in or an acceptance of human sexual relations other than between a man and a woman. Every offender shall be fined $1 million per occurrence, and/or imprisoned up to 10 years, and/or expelled from the boundaries of the state of California for up to life.

No person shall serve in any public office, nor serve in public employment, nor enjoy any public benefit, who is a sodomite or who espouses sodomistic propaganda or who belongs to any group that does.
The state of California allows any citizen to "directly propose and enact state laws and amendments to the California Constitution," according to the state attorney general's website. In order to get an initiative onto the ballot, he or she writes a draft, submits it with a $200 fee to the state attorney general's office, which creates an official title and summary, and collects a minimum number of signatures from registered voters (in this case, McLaughlin would need nearly 366,000).
Then, the signatures are submitted to local election officials to be verified and the secretary of state reviews the measure and decides whether or it is qualified for the ballot. If the initiative qualifies, it goes to voters in the state election.
Technically, the attorney general's office is required to process any initiative filed and give it an official title and summary so that it can be circulated in the state for signatures, regardless of its contents. Hence Harris, an up-and-coming Democrat who is running for the Senate, must move the Sodomite Suppression Act forward unless she is granted judicial authorization to stop it in its tracks.
Using the same ballot initiative system, California narrowly passed Proposition 8 in 2008, which made same-sex marriage illegal in the state. However, after a long legal battle, the Supreme Court declared the law unconstitutional in 2013.
Reactions to the proposal have been swift and severe. A petition posted by Carol Dahmen on Change.org that calls for McLaughlin to be disbarred has garnered more than 53,000 signatures as of Thursday.
"Calling for the legalized murder of the LGBT community makes Mr. McLaughlin unfit to practice law," the petition says.
A lawyer such as Mr. McLaughlin who actively pursues creating laws that permit genocide has no business practicing law in California or any other state. The California Bar Association must act swiftly to send a clear message that Matthew G. McLaughlin's actions do not meet the standards of ethics and behavior set by their organization.
California activist Charlotte Laws proposed a counterinitiative she called the "Intolerant Jackass Act," that says:
Any person, herein known as an "Intolerant Jackass," who brings forth a ballot measure that suggests the killing of gays and/or lesbians, whether this measure is called the Sodomite Suppression Act or is known by some other name, shall be required to attend sensitivity training for at least three (3) hours per month for twelve (12) consecutive months. In addition, the offender or "Intolerant Jackass" must donate $5000 to a pro-gay or pro-lesbian organization.
Laws' proposal isn't really intended to become law, she told Slate, saying she was merely "fighting fire with fire." Slate's Mark Joseph Stern, who covers science, law and LGBT issues, wrote that even so, "it's nice to see a response to McLaughlin's measure that mocks its gonzo sadism without giving it the courtesy of a serious response. The Sodomite Suppression Act is a ridiculous proposal. With the Intolerant Jackass Act, Laws is only giving it the ridicule it deserves."
McLaughlin did not immediately return Newsweek's request for comment on his initiative or the subsequent response. The Associated Press reported that the lawyer has not spoken publicly about his proposal since he submitted it last month.
It seems unlikely McLaughlin would manage to collect the requisite signatures to get the Sodomite Suppression Act on November's ballot, let alone get the votes to pass. The state Supreme Court could also strike it down as counter to California's constitution as could any federal court, since it violates the federal Constitution.
But Harris doesn't want to wait. "Even the public circulation of such an intentionally targeted and divisive measure, as though doing so were some ordinary aspect of the democratic process," Harris's office wrote, "would pervert that process in a way that could easily open permanent rifts in the community."