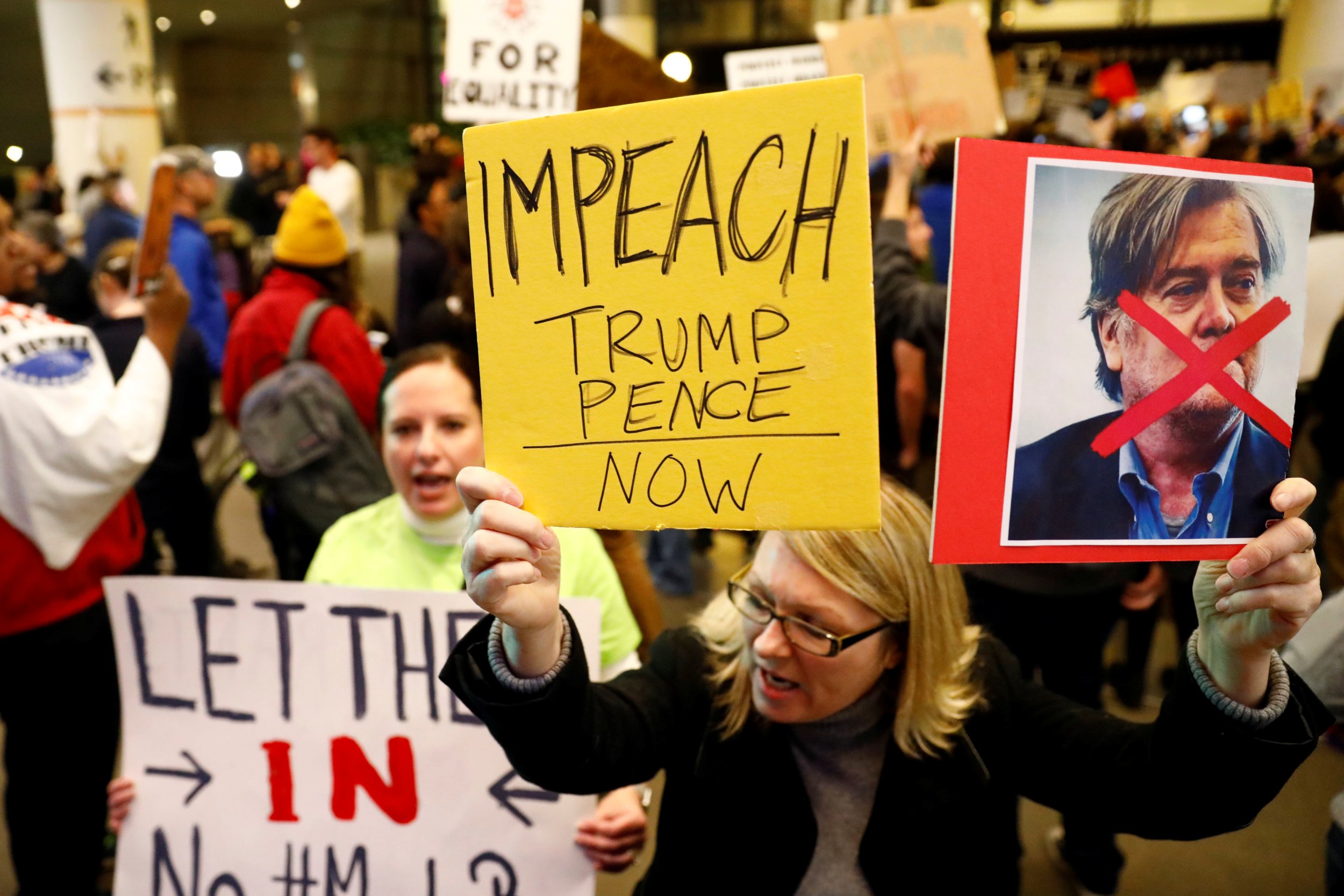 While individuals have called for the impeachment of President Donald Trump since the day he won the election, whole towns are now getting in on it. Berkeley, California, joining other cities in the area, passed a resolution this week urging the president be impeached.
Berkeley City Councilmember Kate Harrison co-sponsored the legislation and said the town felt it had to take some sort of measure against the president.
"I think it's going to send a powerful message. I think we have no choice but to do this," Harrison told local station KPIX 5.
Berkeley has a rich history of political activism—the town's university calls itself the home of the free speech movement—and that self-image is part of what motivated the city council to take action.
"We were one of the first cities to standup against apartheid—that's a movement that took off and spread and that's very important," Councilmember Sophie Hahn told KPIX 5.
Other California towns have taken similar action. Both Alameda and Richmond in the Bay Area have already called for Trump's impeachment. Nearly 62 percent of California voters backed Democratic nominee Hillary Clinton, while just about 32 percent voted for Trump.
The governor of California has spoken out sharply against the president. Trump this week walked back a number of environmental regulations put in place by his predecessor, former President Barack Obama. Gov. Jerry Brown told the Los Angeles Times that the move was a "colossal mistake."
"It defies science itself," Brown said before telling the Times that leaders were planning how to fight the move.
"Yes, there is going to be a countermovement," Brown said. "I have met with many heads of state, ambassadors. This is a growing movement. President Trump's outrageous move will galvanize the contrary force."
Questions about the Trump administration's ties to Russia have led to increasing support for the idea of impeachment. A poll this week from Public Policy Polling found 44 percent of the country supported impeachment while 45 percent opposed.