California Governor Gavin Newsom has announced plans to allow sporting events to take place without any spectators amid the COVID-19 pandemic.
Newsom made the announcement during a news conference on Monday. The governor said that sports could resume with preventative measures in place in early June. All major U.S. sports leagues have been shuttered since March due to the pandemic.
"Sporting events, pro sports, in that first week or so of June, without spectators and [with] modifications and very prescriptive conditions, also can begin to move forward," Newsom said.
"We've been talking with league representatives from all the major league sports," added Newsom. "We are looking to advance those conversations now."
Newsom was joined by at least two other U.S. governors who also called for the return of sports on Monday. New York Governor Andrew Cuomo encouraged teams to begin preparing to return soon, vowing to provide state support.
"I also have been encouraging major sports teams to plan reopenings without fans, but the games could be televised. New York State will help those major sports franchises to do just that," Cuomo said during his Monday briefing. "Hockey, basketball, baseball, football, whoever can reopen. We're a ready, willing and able partner... I think this is in the best interest of all the people and the best interest of the state of New York."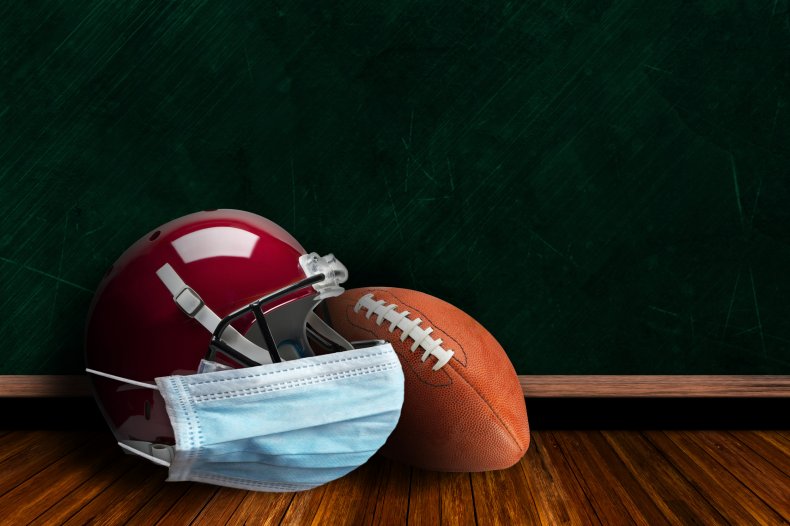 Texas Governor Greg Abbott also said professional sports, alongside "programs like little league," could resume without spectators at the end of May.
"Some professional sports can return on May 31," Abbott said. "That includes pro golf, auto racing, baseball, softball, tennis, football and basketball... special safety standards apply to prevent the spread of COVID-19."
Earlier in May, the first major sporting events to take place in the U.S. since March happened when UFC held multiple fight cards in Florida. NASCAR also resumed races on Sunday.
Elsewhere in the world, team sports have begun a gradual return. Germany's Bundesliga soccer league became one of the first major leagues to resume over the weekend. Matches were televised and played with no fans in stadiums, although over 12,000 paid €19 (around $21) each to have cardboard cutouts featuring their own images placed in the stands.
Public health experts have recommended not allowing spectators to gather at sporting events because doing so could lead to increased COVID-19 outbreaks, since social distancing measures are often difficult or impossible at the events.
Sports fans appear to favor the return of matches regardless of whether they would be allowed to attend events in person. An ESPN study conducted in mid-April found that 76 percent of fans favor events resuming without spectators, as long as players are carefully monitored to limit contact with others.
Newsweek reached out to Newsom's office for additional comment.