California Police Tried to Charge Antifa Activists Stabbed at Neo-Nazi Rally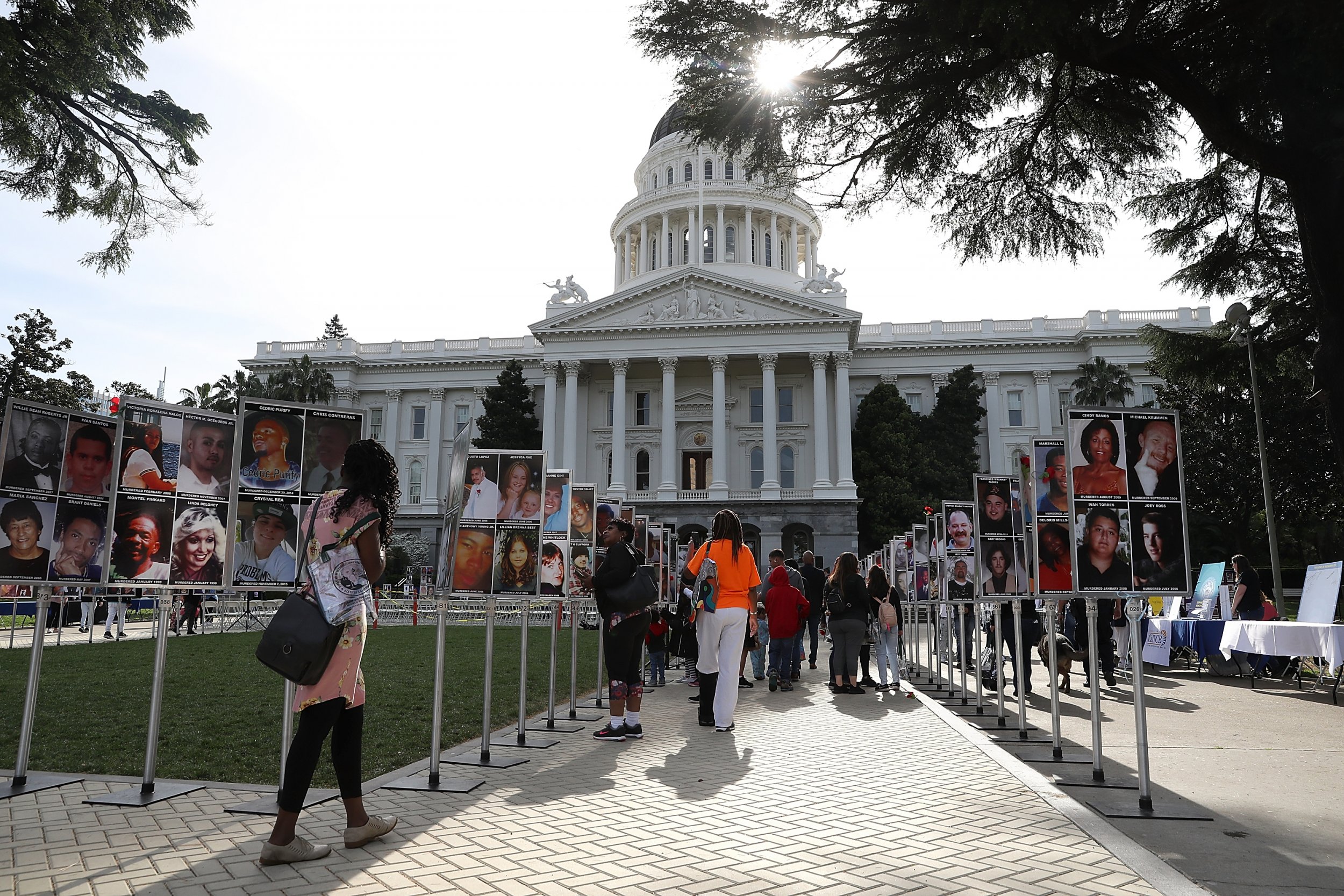 In June 2016, a white supremacist rally marched through Sacramento in California. Met by anti-fascist counter-protesters, the event turned violent and several people—almost all of them activists—were stabbed.
After the brawl, police investigated 100 anti-fascists, and recommended some 500 charges in the wake of the violence, police reports seen by The Guardian indicate. Eight people police tried to charge were themselves stabbed or beaten at the protest.
But police recommended only five, mostly minor, charges for 22 men with white supremacist links probed on the neo-Nazi side, the newspaper stated. So far, nobody has been prosecuted over the stabbings.
Lawyers representing three anti-fascist counter-protesters charged with rioting and assault reviewed more than 100 police reports to produce the data as part of a case moving forward this week.
The reports showed law enforcement used left-wing affiliations, links to indigenous rights groups and social media behavior as evidence against two of the activists.
The Guardian previously spoke with two activists harmed at the rally and later pursued by police, one of whom was charged with assault, inciting a riot and participating in a riot. The new documents reveal six further counter-protesters who were stabbed or beaten that police pursued as suspects.
Charges were pursued for all identified anti-fascists, The Guardian reported. Police recommended charges from assault to disturbing the peace for one counter-protester who had been stabbed. Police considered a wooden skateboard and a bandana worn by the activist reasons to pursue charges, the publication stated.
Police called for assault charges for another counter-protester on the grounds of "joining in a riot where [he] sustained injuries." The police report said the activist suffered injuries including skull fractures and bruising to the face and head.
Only one man associated with the white nationalist side, William Scott Planer, was ultimately charged amid the violence, The Sacramento Bee previously reported.
On the anti-fascist side, Yvette (legal name Yvonne) Felarca, Porfirio Paz and Michael William face charges. Felarca was the only seriously injured activist to be charged in relation to the protest.
Authorities recently shut down a right-wing concert in Ostritz, Germany, after audience members chanted the illegal phrase "Sieg Heil" (Hail Victory)—words synonymous with the Nazi party.
Local media reports indicate nearly 500 extremists—many of them with alleged neo-Nazi ties—are currently avoiding arrest in Germany. A significant proportion are wanted for violent crime.