California Man Charged With Raping 7 Women While Posing As Rideshare Driver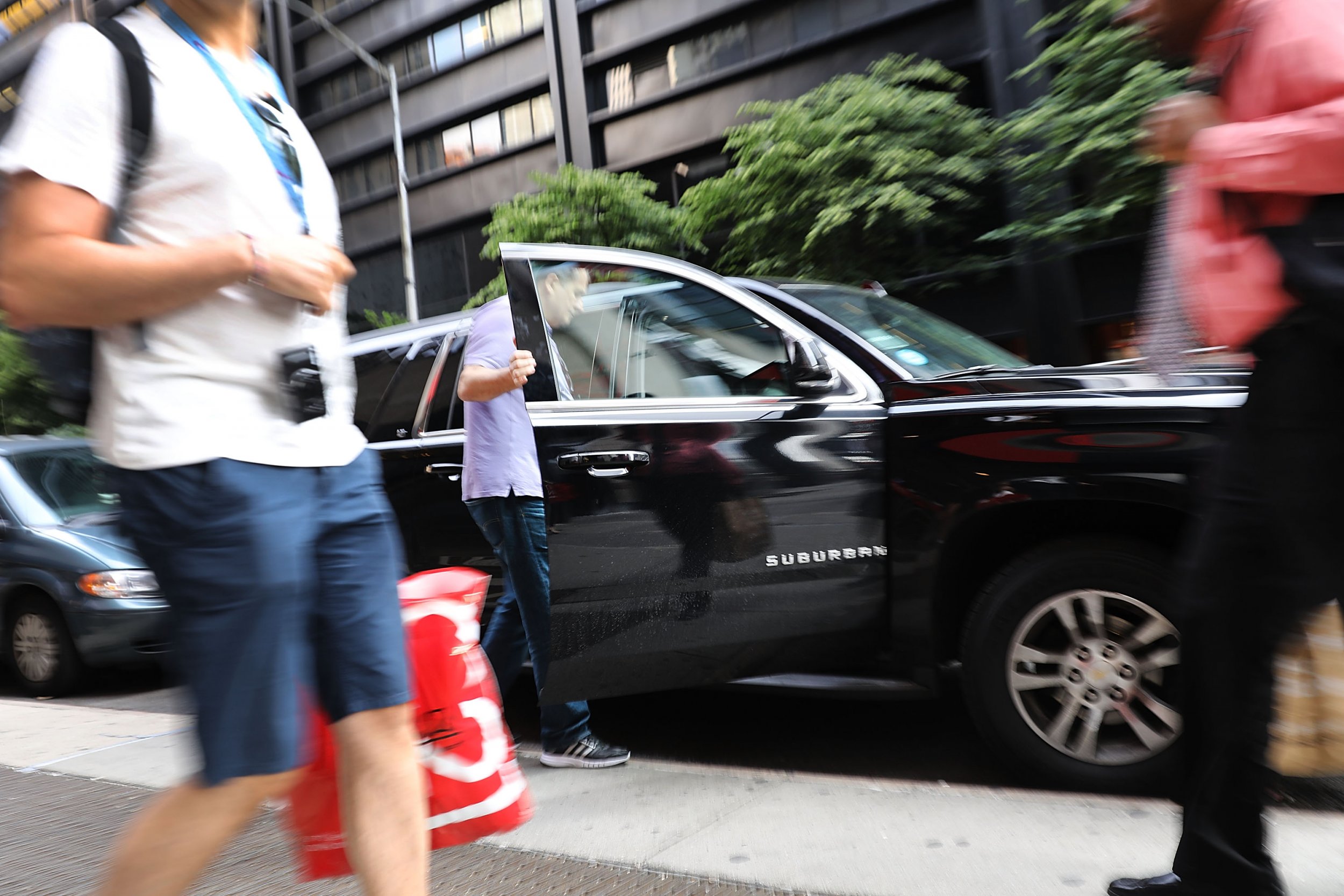 A California man was arrested and charged with rape Monday after authorities said he posed as a rideshare driver.
Alleged serial rapist Nicolas Morales was accused of raping seven women in Los Angeles County between October 2016 and January 2018, according to a statement released Tuesday by the Los Angeles County District Attorney's office.
Morales, 44, was charged with 27 felony counts including rape, forcible oral copulation, attempted kidnapping and forcible penetration by foreign object. He was also accused of using a knife in the attacks, according to officials. Morales allegedly committed the crimes while posing as a rideshare driver in Los Angeles, Beverly Hills, West Hollywood and Alhambra.
The District Attorney's office did not say if Morales drove for a specific ridesharing app, like Uber or Lyft. A spokesperson for the DA's office told Newsweek they could not provide any more specific information.
Prosecutors are asking for bail to be set at $10.4 million. If he is convicted of all the charges, Morales would be registered as a sex offender for life and could be convicted of up to 300 years in prison.
Morales was arrested on February 23 by Alhambra police, according to The Signal Santa Clarita Valley.
"It happened in our city," Alhambra Police Department Sergeant Steven Carr told the outlet. "[But] this is a serial case, so other jurisdictions may have more cases than ours."
In December 2017, Georgia Uber driver Abdoulie Jagne was arrested and charged with the rape of a 16-year-old girl. Jagne allegedly sexually assaulted the intoxicated girl after picking her up in the car from a bar. After he dropped her off at her apartment complex, the girl began banging on the doors of neighbors and asking for help.
In the Georgia case, Uber was able to corroborate the 16-year-old victim's story.
"We know that the trip from the bar to the apartment complex should have taken a specific amount time, but the trip data indicated that it took a much longer amount of time to complete," Corporal Michele Pihera of the Gwinnett County Police Department told WGCL-TV in December.
In November of last year, a lawsuit was filed against rideshare company Lyft for failing to screen one of its drivers, Angelo McCoy. The plaintiff, listed as Jane Doe in the case, said that McCoy repeatedly sexually assaulted her during a ride in July 2017.