California Authorities Warn About Elevated Levels of Paralytic Poison In Shellfish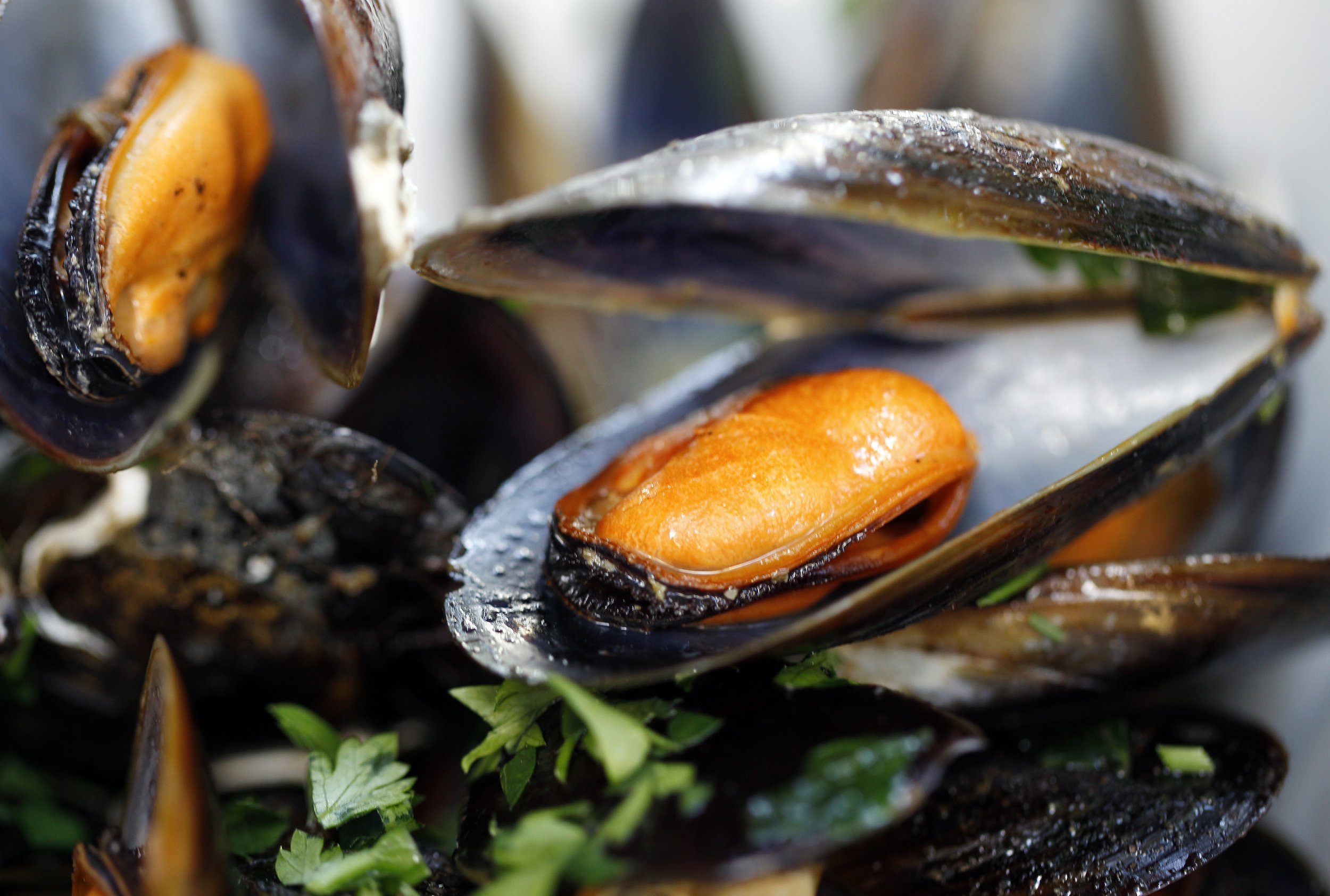 Updated
Residents in several California counties have been warned to refrain from harvesting and consuming shellfish in the Bay Area after elevated levels of a paralyzing nerve toxin were detected much earlier in the year. The dangerous levels are being attributed to an unseasonably warm winter.
The California Department of Public Health issued a warning to residents in Marin, San Francisco and San Mateo counties regarding the harvesting and consumption of mussels, clams, oysters and other bivalve shellfish after harmful levels of paralytic shellfish poison was detected.
According to SFGate, the warning does not apply to commercially harvested shellfish because those are regularly screened for toxicity levels before being sold.
In its warning, the department said that the naturally occurring paralytic shellfish poisoning toxins can lead to illness or death in humans. The department warned that cooking the shellfish did not destroy the toxin.
Paralytic shellfish poison, which is also known as PSP, is a biotoxin created by algae, which is then eaten by the shellfish. PSP toxins attack the central nervous system and produces a tingling around the mouth and fingertips within minutes to hours after eating, the department said in a statement.
"These symptoms are typically followed by loss of balance, lack of muscular coordination, slurred speech and difficulty swallowing. In severe poisonings, complete muscular paralysis and death from asphyxiation can occur," the statement said.
Alarming toxin levels were recorded in Marin County, SFGate reported. Mussel samples taken from the Chimney Rock sentinel station, in Point Reyes National Seashore, were found to have 37 times the level of PSP that would be considered harmful for human consumption.
Marin County public health officer Matthew Willis told SFGate that inspectors were "really surprised by the levels" of PSP. "It's the first time I've sent out a public health advisory about this," he added.
The public health office said that even though the levels are the highest recorded in Marin County in 20 years, there have been no PSP-related illnesses reported recently in the county.
Each year, California imposes a quarantine on mussel harvesting from May to October to a higher risk of PSP from the warmer weather. However, Willis said it was unusual for such elevated levels to be found this early in the year.
"Right now it's at a time of year when people might not be expecting levels to be so high, even higher than in the summertime previously," Willis said. "It's just another sign of the extreme weather events and the changing climate."
Willis told Newsweek that it is possible for the state to be forced to impose the quarantine earlier than usual.
"It's possible. There's not a fixed date on the start or end of the annual quarantine. The routine testing of PSP levels along the coast helps guide the start date. We'll be keeping a close eye on these levels," Willis said in an email to Newsweek.
California Department of Public Health spokesperson Corey Egel did not immediately respond to a request for comment from Newsweek.
This story has been updated to include a statement from Marin County public health officer Matthew Willis.