California Governor Gavin Newsom signed bill AB44 into law Saturday, banning the sale of fur throughout the state. Newsom has said he aims to protect animal welfare and animal rights with the new measure.
Animal rights organization according to People for the Ethical Treatment of Animals (PETA), California is the first state to ban the sale and manufacturing of fur. The move follows municipal bans throughout California dating back to 2011.
In a statement Saturday morning, Newsom said, "California is a leader when it comes to animal welfare and today that leadership includes banning the sale of fur. But we are doing more than that. We are making a statement to the world that beautiful wild animals like bears and tigers have no place on trapeze wires or jumping through flames. Just YouTube the videos showing the cruel way these animals—often stripped from their mothers as babies—are trained to do dangerous tricks. It's deeply disturbing."
Besides killing the fur trade, the legislation outlaws the use of animals in circus performances and will make it illegal to hunt and kill bobcats.
California state Senator Ben Hueso stated, "This is a historic day for California, as we join the growing number of states and localities stepping up to implement similar bans on cruel circuses. I'm very proud of the work we've accomplished to close the curtain on circuses in our state that exploit these beautiful creatures."
The law makes exceptions for fur used for religious purposes, taxidermy, licensed hunting, and some products, such as leather. The bill also protects wild and domestic horses and bans the trade and import of various types of dead reptiles.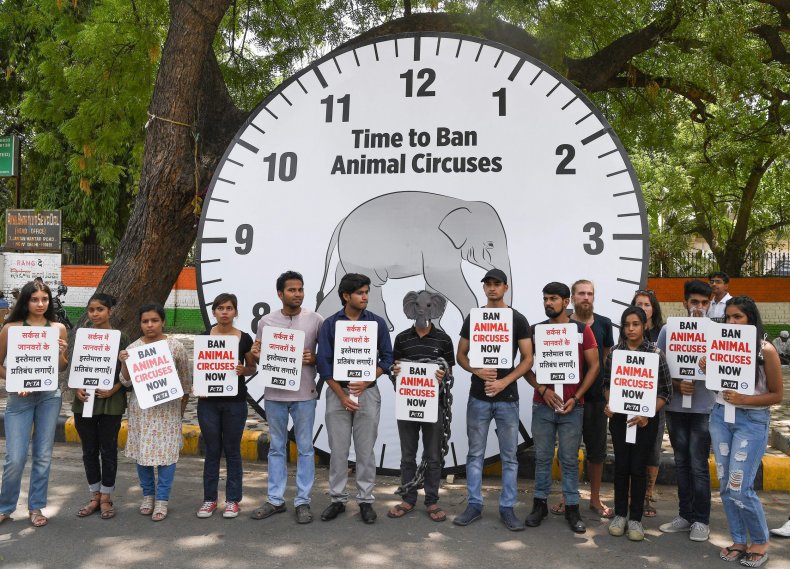 PETA rejoiced in the legislative move, citing 8,000 supporters' work writing to their representatives to voice their support for the ban. "This is a victory years in the making, one that wouldn't have been possible without our supporters and activists everywhere," the group said in a statement.
In May, New York City Council held a hearing on a similar law that would ban the sale of fur except for religious purposes inside the city limits. Opponents of the measure asserted that such a ban would be bad for small business owners and would disproportionately impact minority communities.
California's ban will go into effect in 2023.