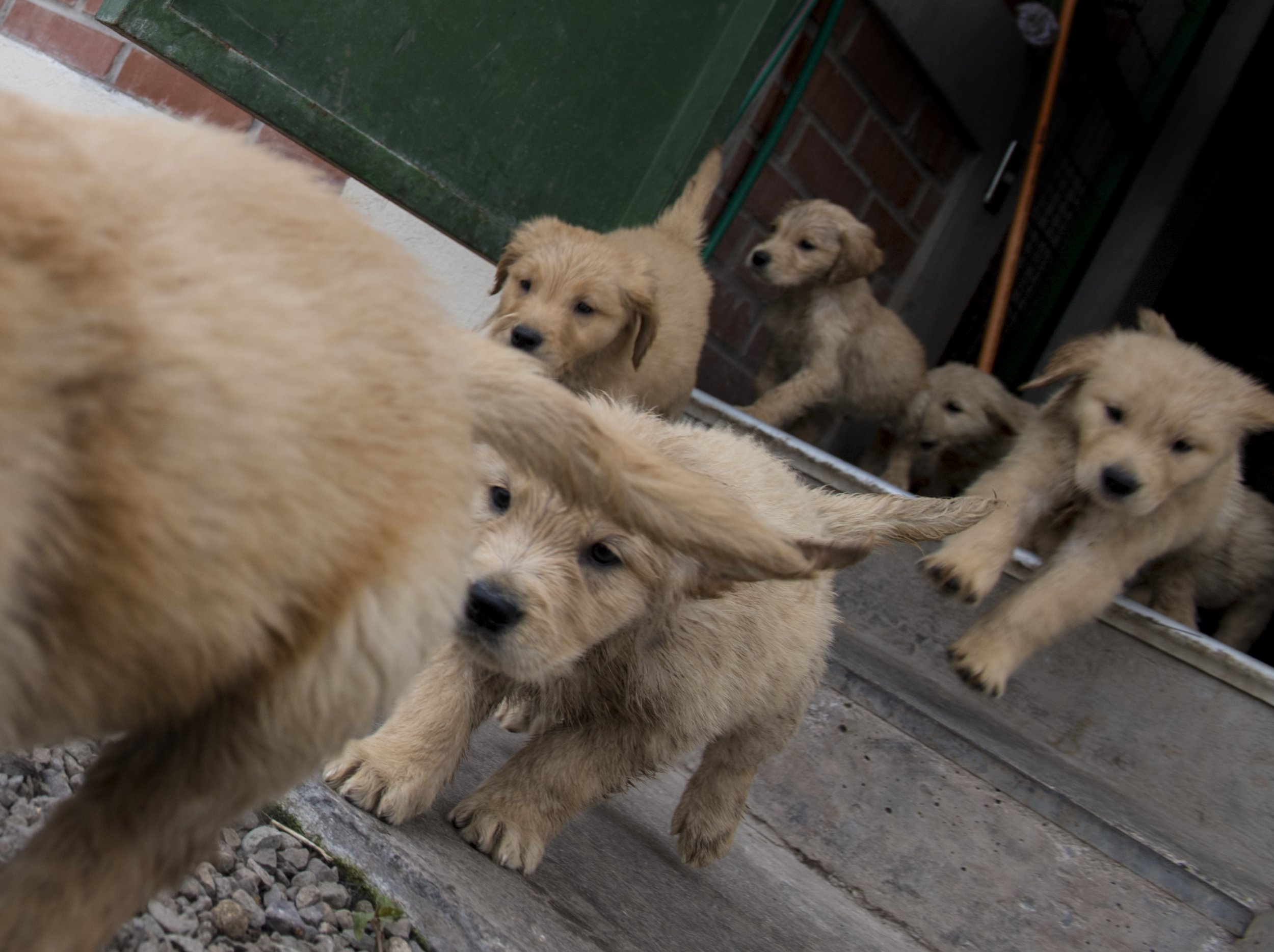 A new law banning pet stores in California from selling animals from breeders will go into effect on New Year's Day.
The Pet Rescue and Adoption Act — signed into law by California Governor Jerry Brown in 2017 — will begin to take effect on January 1, 2019. Under the law aimed at tackling mass-breeding operations, California will become the first state to limit store sales of dogs, cats, and rabbits to animals from rescues and shelters.
The new legislation requires all stores that sell pets to identify and display information on which public animal control agency, rescue group or shelter that the pet was sourced from. According to CNN, those who violate the rule will be subject to a $500 penalty per animal. However, state citizens will still be permitted to purchase pets directly from private breeders.
"In many cases, puppy mills house animals in overcrowded and unsanitary conditions without adequate food, water, socialization or veterinary care," a fact sheet for the Pet Rescue and Adoption Act said. "As a result, animals bred in these facilities often face an array of health problems, including communicable diseases, behavioral issues, and genetic disorders."
Before the bill, A.B. 485, was signed into law, it gathered a tremendous amount of support from animal protection groups across the state. In September 2017, the American Society for the Prevention of Cruelty to Animals (ASPCA) commended Brown for passing the landmark legislation which aims to "prevent the sale of commercially raised dogs, cats and rabbits in pet stores" and "promote the adoption of homeless pets" across California.
"With this important step, California can build on its humane reputation by prohibiting the sale of commercially bred dogs and cats in pet stores," Matt Bershadker, president and CEO of the ASPCA, said. "We urge Governor Brown to sign this animal protection bill on behalf of all the people and pets in his state, and make clear that industries supporting animal cruelty will not be tolerated."
Bershadker's sentiments were echoed by several other animal welfare groups.
"By passing this groundbreaking bill, California is setting an important, humane precedent for other states to follow," Gregory Castle, CEO of Best Friends Animal Society, said. "We urge Governor Brown to sign this lifesaving legislation to codify statewide what cities across California have already done to help put an end to the cruelty of pet mills."
"We applaud California lawmakers for rejecting puppy mill cruelty by voting to end the sale of commercially raised dogs in pet stores," Wayne Pacelle, president and CEO of The Humane Society of the United States, said. "Governor Brown has an extraordinary record on animal welfare, and he can build on it by supporting this important, life-saving policy."
Gary Weitzman, president and CEO of the San Diego Humane Society, added: "California taxpayers spend over a quarter of a billion dollars every year to house homeless animals. While AB 485 would increase the visibility of animals from rescue groups and shelters, the main value of the bill — it eliminates a main source of sales for inhumane commercial breeders. It's time we stop the tragedy of puppy mills. AB 485 will help to ease the overcrowding of homeless animals in California shelters, relieve county budgets, and put a spotlight on the abusive puppy mill industry. Californians can lead the country in the protection of animals and help end the cruelty of commercial puppy mills once and for all."