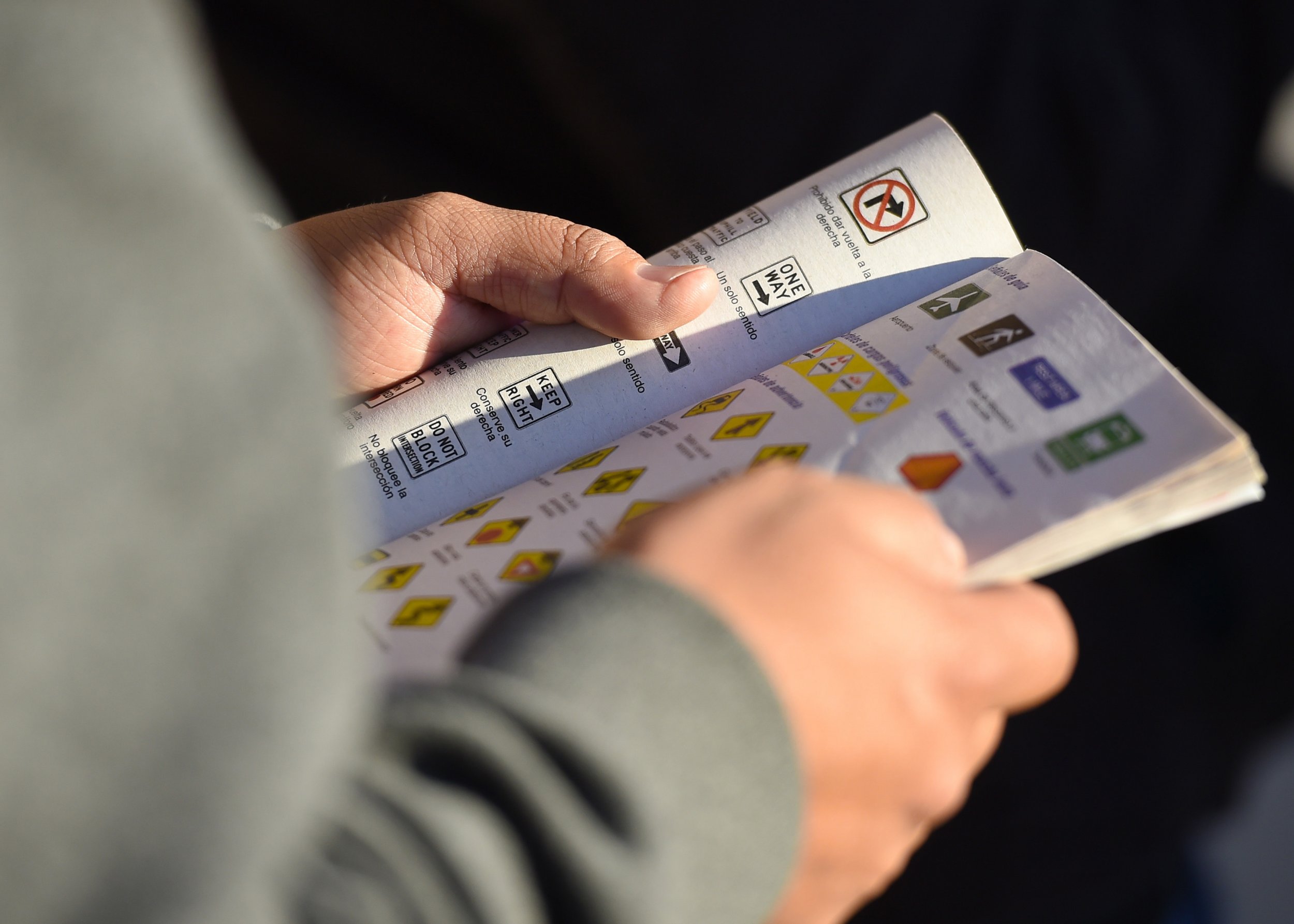 Landmark legislation signed by California Gov. Jerry Brown last year is now permitting undocumented immigrants to apply for California driver's licenses. The Los Angeles Times reports that applicants illegally residing in the United States were eligible to receive the special licenses for the first time on Friday.
To apply, individuals would have to provide either bills or rent statements to prove that they were residents of California and provide documentation confirming their identities. They are also required to pass both written and vision tests, submit their thumbprint to the DMV, and have a formal driving test before they receive their licenses. The special licenses are still "not acceptable for official federal purposes."
Regardless, it's estimated that more than 11,000 people applied for the licenses the first day they were available. According to NBC Los Angeles, an estimated 1.5 million applicants are expected within the first three years.
California is the state with the highest number of undocumented immigrants, with an estimated 2.45 million living in the state. The Golden State is the 10th state to permit people to apply for driver's licenses without requiring them to be legal citizens. Opponents of the legislation worry that the new law will spur further undocumented immigrants to come to the United States, but those in favor of the legislation believe it will improve safety on the roads. DMV director Jean Shiomoto said that the law will "increase safety on California roads by putting licensed drivers behind the steering wheel."
To accommodate the overwhelming amount of requests, the DMV has been gearing up for the legislation to pass for over a year. The DMV hired 900 more employees and allocated an additional $141 to handle the paperwork, reports the Los Angeles Times.
"I'm really excited for the people of California because now we'll ensure that every motorist will be licensed, tested and insured," said L.A. City Councilman Gilbert Cedillo, one of the legislation's backers, in an interview. "It was difficult politically to carry a legislation for a community that was vilified, not appreciated, and marginalized."