California Becomes First State to Allow College Athletes to Make Money; Here's What That Means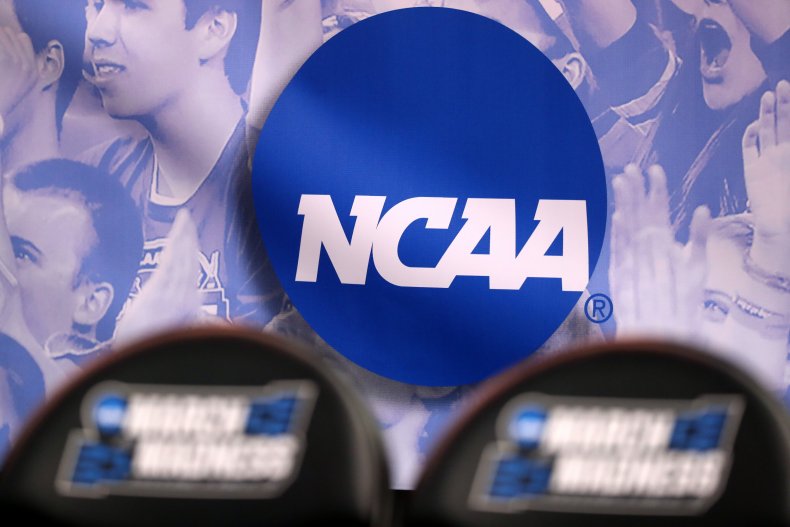 On Monday, California Governor Gavin Newsom signed a bill that would allow college athletes in the state to profit off of their name, image and likeness.
Senate Bill 206, or The Fair Pay to Play Act, has been in the works for nearly a year but will not be enforced until Jan. 1, 2023. The far-off activation date allows the NCAA to alter their laws, but it is currently unclear if they will.
One of the significant issues regarding the bill is that if college athletes in California profit from athletics, they could be charged with violation of the NCAA's amateurism rules. If the NCAA decides to take this route, many teams and athletes from California could be banned from NCAA championship competition.
In June, NCAA President, Mark Emmert sent a letter to two California State Assembly committees stating that California institutions would be excluded from championship games if the bill was approved.
Washington and Colorado could be the next two states that follow suit and explore laws similar to the ones passed in California. According to CBS Sports, a Florida state representative is also in the beginning stages of building a similar bill, but is aiming for an activation date earlier than 2023. New York is also in the introductory stages of similar legislation.
North Carolina Representative Mark Walker also introduced a federal bill in March that is similar to California's Fair Pay to Play Act. The bill would remove NCAA's tax-exempt status if athletes are not allowed to profit off of their name, image and likeness.
Due to the number of colleges and universities in California and other states pondering similar bills, the NCAA could be at the mercy of these schools. If other schools and states decide to enact similar laws, the NCAA will have no choice but to change their bylaws if they want to remain the governing organization.
While the NCAA is currently the top governing body for college sports, the participation of schools with the NCAA is voluntary.
According to NCAA officials, the organization's main concern is that allowing athletes in California to be compensated, institutions in the state would be given recruitment advantage as players would be lured there by the prospect of marketing and endorsement deals, Emmert wrote in his letter to two of the state's General Assembly committees.
The NCAA has been against compensating players in many cases, but the organization is studying other ways players could be paid. Ohio State Athletic Director Gene Smith and Big East commissioner Val Ackerman are leading a committee to help the NCAA find new ways for players to be compensated other than what is laid out in the California bill.
The NCAA reported $1.1 billion in revenue in 2017, but currently only allows stipends between $2,000 and $4,000 for players in the Atlantic Coast Conference (ACC), Big Ten Conference, Big 12 Conference, Pac-12 Conference and the Southeastern Conference (SEC), generally known as the 'Power 5' conferences.
"As more states consider their own specific legislation related to this topic, it is clear that a patchwork of different laws from different states will make unattainable the goal of providing a fair and level playing field for 1,100 campuses and nearly half a million student-athletes nationwide," the NCAA said in a statement posted to their Twitter account on Monday.
Following this statement by the NCAA, ESPN College Insider Jay Bilas took to Twitter to express his views on the subject. "The NCAA 'agrees changes are needed,' but wants to do it on its own time, if at all. Well, you've had over 100 years to figure it out. Time is up," Bilas said in response to the NCAA's statement.
CBS Sports columnist Gary Parrish surveyed more than 100 college coaches in September and asked one question, "Would you support an Olympic-style model that allows student-athletes to profit off of their name, image, and likeness?" Over 75 percent of the coaches asked said that they would.
"It would be nuts for me to be making the money I make and then turn around and tell you I don't think players deserve more," said an anonymous coach in response to Parrish's question.