California Becomes First State in US to Mandate COVID Vaccine for Students
California will require all students to get vaccinated against COVID-19 once the vaccine has received full approval from the U.S. Food and Drug Administration (FDA), Governor Gavin Newsom announced Friday.
The vaccine will be required for students attending school in person, much as shots for measles, chickenpox and a handful of other contagions are required in order for kids to enroll in and attend school.
"Our schools already require vaccines for measles, mumps and more. Why? Because vaccines work," Newsom said in a Friday morning tweet. "This is about keeping our kids safe & healthy."
In August, Newsom said all school staff members were required to either get vaccinated against the virus or get tested for COVID-19 once every week. That public health order, which was the first of its kind in the U.S. for school staff, required teachers and other school employees to comply by October 15.
Newsom announced the latest vaccine requirement at a Friday press conference in San Francisco. Also in attendance was San Francisco Unified School District Superintendent Vincent Matthews, who opened the press conference by saying 96 percent of his district's staff and 90 percent of the district's students who are eligible to receive a COVID-19 vaccine have been vaccinated.
"I'm really proud of the work that this district—the community, the families, our staff members, the students—have done to make sure that we're doing everything we can to remain healthy and stay safe," Matthews said. "That's what we need to do if we're going to make sure that each and every student receives quality instruction and equitable support so that they can thrive in the 21st century."
California had the lowest COVID-19 community transmission rate of all U.S. states as of October 1, according to data from the U.S. Centers for Disease Control and Prevention (CDC). More than 70 percent of Californians eligible to receive a COVID-19 vaccine have been fully vaccinated, and an additional 8 percent have been partially vaccinated against the virus, state data showed Friday.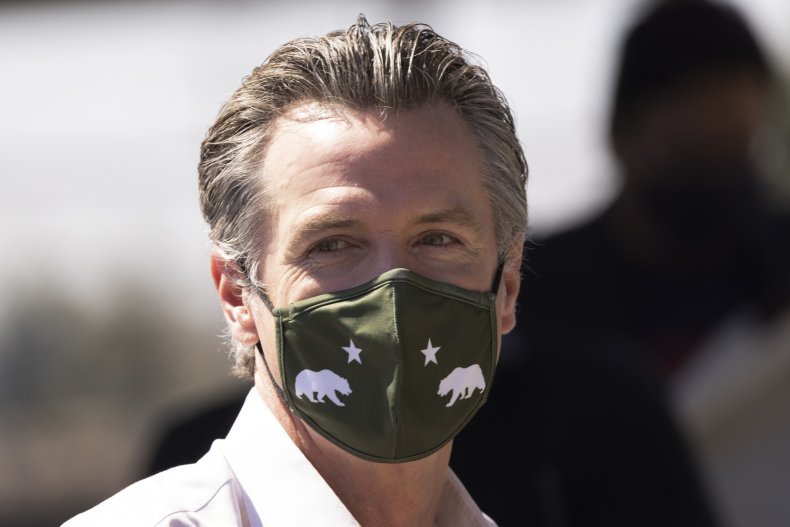 The FDA has issued an emergency use authorization for Pfizer's COVID-19 vaccine for individuals 12 and older, and Pfizer is expected to formally request an emergency use authorization for the vaccine to immunize children ages 5 to 12 in the coming weeks.
California's new COVID-19 vaccine requirement for students will go into effect once the vaccine has received full approval from the FDA, Newsom said Friday.
Awaiting full approval "will give us time to work with districts, give us time to work with parents and educators, to build more trust and confidence and build out a logistics so that we can deliver on what we are promoting here today," he added.
The state's new immunization requirement will start with students ages 12 and older once the FDA has fully approved the vaccine for that age group, Newsom said. The requirement will go into effect at the start of the new school term immediately following the FDA's full approval, which Newsom said could be as early as January 1 or July 1 of next year.
Certain medical exemptions will be included in the state's directive, as will some exemptions for religious and personal beliefs, Newsom said.
The Democratic governor said that while California is the first state to announce plans to add the COVID-19 vaccine to the state's "well-established list" of required immunizations for students, he is confident other states will soon follow.
"I believe we will be the first state in America to move forward with this mandate and requirement, but I do not believe by any stretch of the imagination we'll be the last state," he said.