California Becomes First State in U.S. to Mandate COVID Vaccines for Teachers
California Governor Gavin Newsom announced in a press conference today the state would enforce a mandate requiring all teachers and school employees to either receive the vaccine or submit to regular COVID-19 testing.
Beyond impacting the state's more than 319,000 teachers, the move stands as the first mandate of its kind in the United States, setting a precedent that future states could follow.
Facing a recall bid tied to his handling of the pandemic, Newsom has previously stopped short of implementing such a wide-reaching act. However, with the state's two major teacher unions behind the bid and at least one of those unions reporting a 90 percent vaccination rate amongst its members, the move comes with ample support.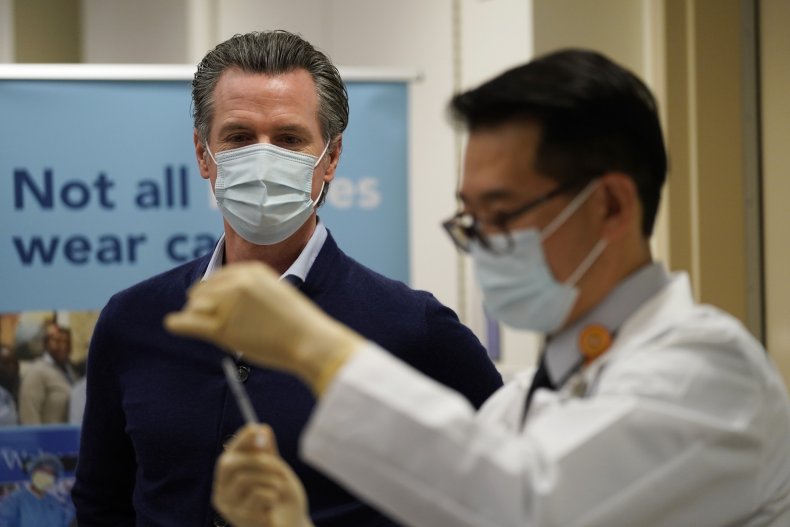 "We need to do more and do better by becoming the first state in the country to require a vaccine mandate, or at least verification, and/or a testing requirement," Newsom said in his address. "We think this is the right thing to do, and we think this is a sustainable way to keeping our schools open and to address the number one anxiety that parents like myself have, I have young children, and that is knowing that the schools are doing everything in their power to keep our kids safe."
Right now, California is averaging 22,700 new cases for every 100,000 people tested over a seven-day span, according to state data, a rising rate indicative of the Delta variant's spread across the United States.
Children under 12 still cannot receive the COVID-19 vaccine and remain at risk of contraction. The American Academy of Pediatrics and the Children's Hospital Association reported that COVID-19 amongst people under 18 continues to rise with cases steadily increasing since early July. Nearly 94,000 cases amongst children were reported last week alone.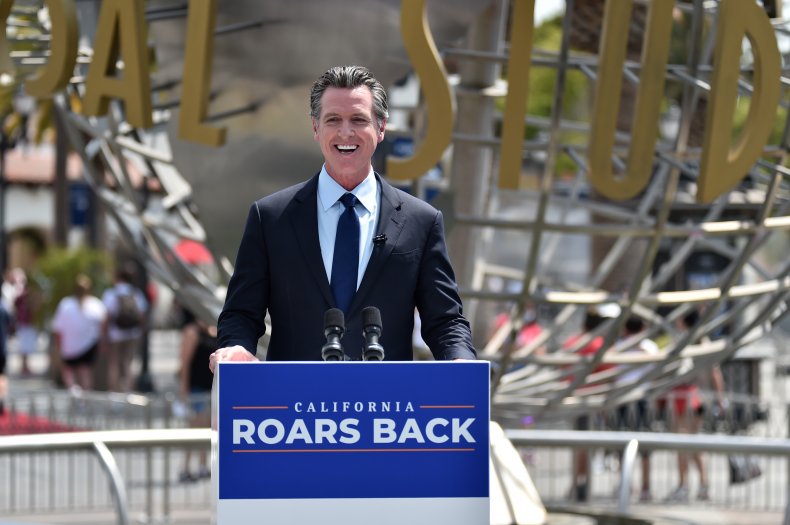 Given the vaccine's lack of FDA approval, the state has not moved toward mandating it for schoolchildren. However, that option is not off the table. A 2015 California law eliminated personal belief exemptions for vaccines which means if the state legislature were to mandate it, parents expecting to enroll their children in public school would have to oblige.
Encouraging vaccination amongst adults appears to be the state's current focus. Along with a mandate for state workers, California also launched its "Vax for the Win" campaign where people are incentivized by the chance of winning $50 gift cards and free Six Flags tickets.
"While we're proud of the fact that California has among the highest vaccination rates in America, now 77.5 percent of all eligible Californians received at least one dose, it's not good enough," Newsom said during the address. "That will be the charge, and that's the approach we're taking here in California. It's science based. It's based upon argument evidence. It's based upon data, and it's based upon the vexing challenge that we all face now in this state and our nation."