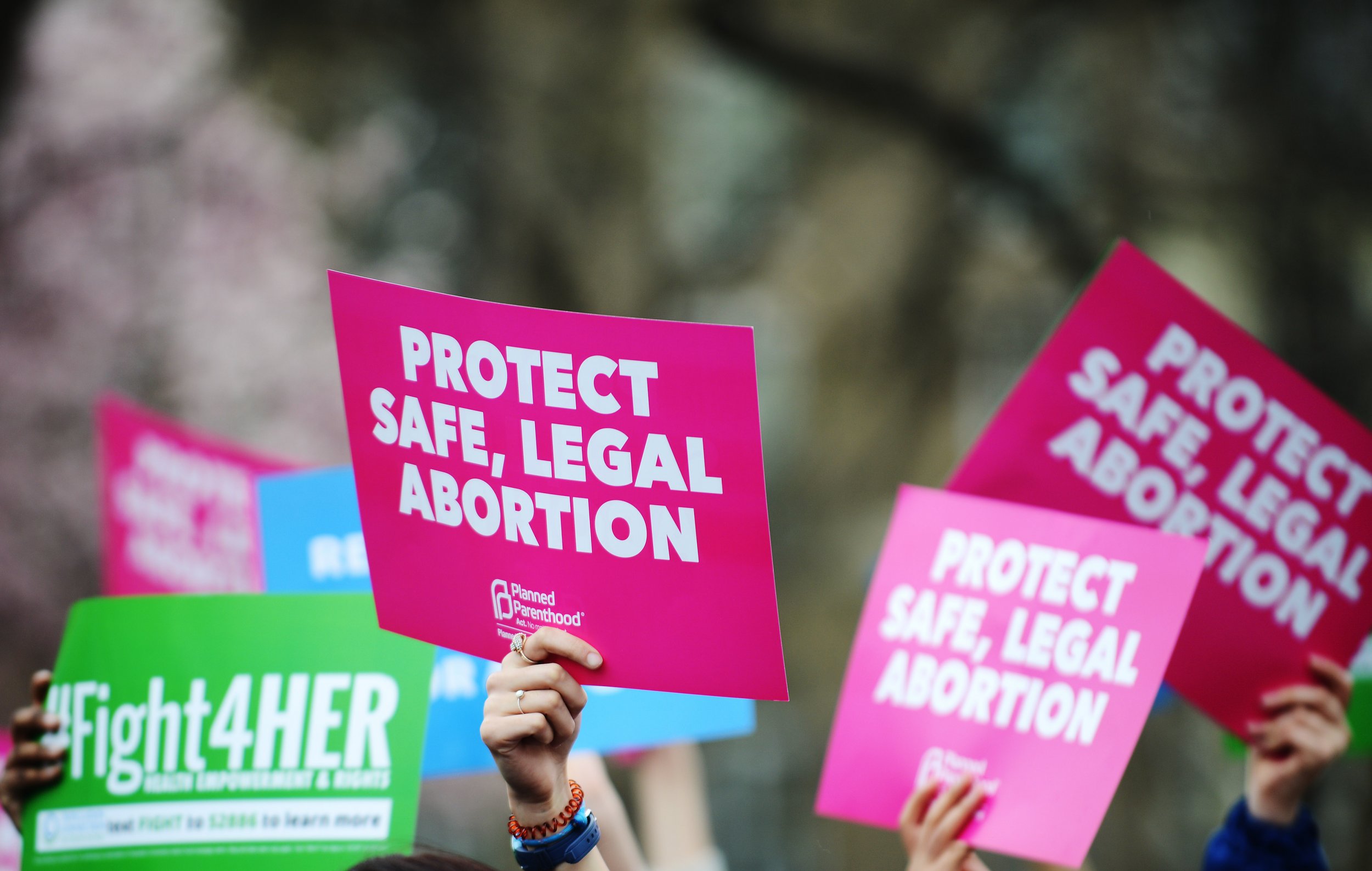 The California state Senate Education Committee approved a bill that would make the state the first in America to require that public college campus health centers offer medical abortions—that is, nonsurgical abortions—to students.
Senate Bill 24, also known as the College Student Right to Access Act, was introduced by Democratic Senator Connie Leyva in December. At a time when some state legislatures have voted to further limit the public's access to abortion, Leyva credited her bill with being a "clear step forward" toward protecting that access.
If signed into law, all student health centers on the University of California and California State University campuses would have to offer medical abortions.
"While some legislators in other states are actively turning their backs on the needs of women, I thank my Senate Education Committee colleagues for approving SB 24, which supports the academic and personal success of college students by ensuring that reproductive health services are available to all students who might need them without unnecessary barriers," Leyva said.
The Senate Education Committee passed the bill with five votes in favor and two against, with all Democratic committee members approving it. Senators Ling Ling Chang and Scott Wilk, both Republicans, opposed the bill. After its passage, the committee re-referred the bill to the Appropriations Committee.
As opposed to a surgical abortion, a medical or medication abortion is brought on by taking two drugs, mifepristone and misoprostol within 70 days of gestation. Mifepristone is taken orally in the form of a pill and counters the effects of a hormone necessary for pregnancy called progesterone. Within 48 hours of taking the first pill, a patient takes misoprostol, which causes the uterus to contract.
Mifepristone is most effective when taken in conjunction with misoprostol, and 97 percent of women who take both pills have a complete abortion within two weeks.
If signed into law, public university student health centers would each receive a $200,000 grant through the College Student Health Center Sexual and Reproductive Health Preparation Fund. The grant is to cover the costs of medication abortion readiness, including equipment purchases, facility and security upgrades and training staff members.
"It's critically important that college students don't face unnecessary barriers in accessing their rights, particularly when these services can be provided at on-campus student health centers where students already receive other health care services," Leyva said.
If passed, schools in the California State University and the University of California would have to submit annual reports—beginning in 2021—detailing the number of student health centers that provide abortion by medication and the number of abortions performed.
Within the University of California system, there are 10 campuses and the California State University system has an additional 23 campuses. Currently, according to the bill, no on-campus student health centers at these schools provide medication abortions.
If the bill gathers the necessary votes and Governor Gavin Newsom signs it into law, all affected campuses must offer the service by January 1, 2023.