California Is Calling for Reparations for Slavery. Why Isn't Biden? | Opinion
Reparations for slavery was a hot topic during the 2020 Democratic presidential primary. The candidates paid careful lip service to the idea. And it's no mystery as to why: President Biden won the nomination by capturing South Carolina, a state which owes its sizable Black population to the fact that the Port of Charleston was the largest slave port in the country. The state with the second largest enslaved population at the start of the Civil War was Georgia, another state whose Black population was pivotal in driving Biden to victory.
So it's rather shocking that President Biden has yet to fully endorse H.R. 40, a bill that would establish a commission to study reparations, despite Biden's advocacy for the bill during his campaign. Former Press Secretary Jen Psaki has said the President supports the study of reparations, but we've heard very little from the President himself. And it reflects a larger pattern of Biden talking a big game on equity without much by way of follow through with action.
His dormancy on issues of racial equity are all the more disappointing this week given the example set by California, which released a report this week about the evils of slavery with a recommendation for reparations.
It took Gavin Newsom, the governor of a state that is just 6 percent Black and has no direct link to slavery, to have the courageous audacity to study reparations—after facing a recall election and being a favorite target of rightwing pundits.
Newsom's commission to investigate reparations produced a 500-page report that makes bold recommendations like the creation of a state-subsidized mortgage program with low interest rates and free higher education for descendants of enslaved Africans in the U.S. who qualify.
Several organizations including Human Rights Watch and the Color of Change signed a letter attempting to compel Biden to be more vocal in his support of H.R. 40. But the President is apparently playing it safe. Much like his predecessor, he has historically low poll numbers, and it often feels like his administration is trying to avoid being labeled "woke" by Fox News hosts and right-wing Twitter. What the President and his advisors are missing is that they will receive this label regardless of whether or not they act on policy that is popular with his base.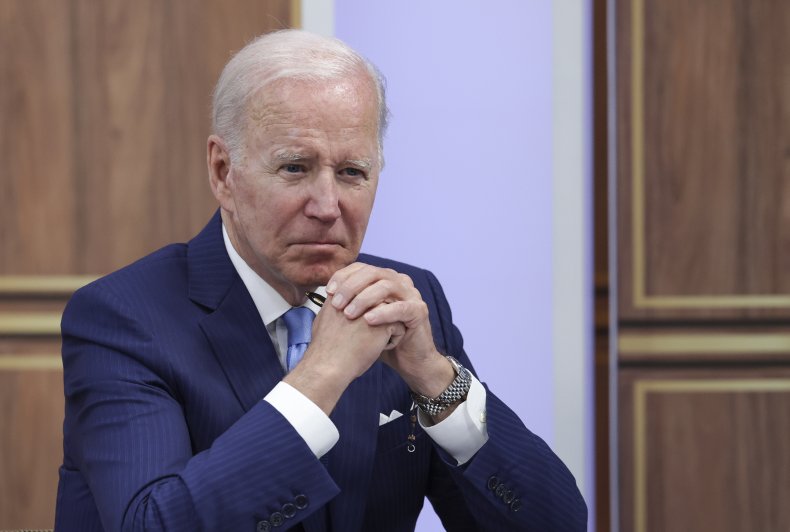 Biden's biggest fear should be losing the confidence of his base of support—the Black father in South Carolina who is wondering how he will fund his children's education and the Black couple in Georgia who are looking to purchase their first home. Both likely have no inheritance or generational wealth as a result of the discrimination their parents faced in housing, education, and employment, which are all a part of the legacy of slavery. Instead of addressing these issues directly, President Biden gave us Juneteenth as a national holiday, a nice gesture though many felt it was an attempt to pacify the President's African American supporters rather than serve them.
After losing on what felt to many like a half-hearted effort to defend voting rights, many Black voters would feel encouraged by the President being more vocal in his support of studying reparations. He would not be bound to try and implement every recommendation of the Reparations commission, but it would go a long way to strengthen a relationship with Black voters that is arguably slowly fraying; without tremendous Black turnout both at midterms and in 2024, Democrats will suffer massive losses at the ballot box.
And it's not just Black voters. As of early 2021, 60 percent of Democrats of all backgrounds supported the study of reparations. And there is no shortage of research-based talking points for Biden and his surrogates to defend building the commission: African American families have one tenth the wealth of white Americans, and Black college graduates earn less than white high school dropouts on average, which debunks the conservative myth that "class is the real issue, not race" and that better education would produce more equal economic outcomes.
The people who oppose a simple, non-binding study on reparations already vehemently oppose the president, and avoiding controversial topics won't stop that. President Obama brought the audacity of hope with his historic election and presidency. President Biden should be the one who brings the audacity of action.
Dr. Jason Nichols is an award winning senior lecturer in the African American Studies Department at the University of Maryland College Park and was the longtime editor-in-chief of Words Beats & Life: The Global Journal of Hip-Hop Culture, the first peer-reviewed journal of Hip-hop Studies. His work has been featured in publications such as The Guardian, Al Jazeera, Foxnews.com, NBCNews.com and The Hill, and he cohosts the "Vince and Jason Save the Nation" podcast.
The views in this article are the writer's own.