California Church With Over $1 Million in COVID Fines Received PPP Loan Worth $340,000
A California church with hundreds of attendees has received just over $340,000 in Paycheck Protection Program forgivable federal loans while also being fined more than $1 million for defying public health orders against holding indoor gatherings amid the surging COVID-19 pandemic.
Calvary Chapel San Jose went forward with an indoor Christmas Eve service despite Santa Clara County's public health order against such gatherings, NBC Bay Area reported Thursday evening. The northern California church had already racked up fines of more than $1 million for previous violations of state health orders. Meanwhile, Calvary Chapel has benefitted from an April PPP loan of $340,400—about three times as much as other religious organizations in the Bay Area, according to an analysis by KGO-TV.
"It's troubling to hear that an institution that is thumbing its nose at the courts and at the public health orders from the state and local levels is simultaneously turning around and taking taxpayer money from the federal government," Santa Clara County counsel James Williams told KGO. "That's quite concerning and a bit ironic."
In a statement emailed to Newsweek, Williams described the church's behavior as "shameful."
"It is shameful for this entity and its officials to be seeking taxpayer funds while violating court orders, holding illegal, maskless gatherings, and jeopardizing the lives and wellbeing of neighbors. During this season of charity and hope, amid this grave surge in COVID cases and hospitalizations, we are grateful to the vast majority of others who have chosen the many safe ways to worship that protect lives in our community," he said.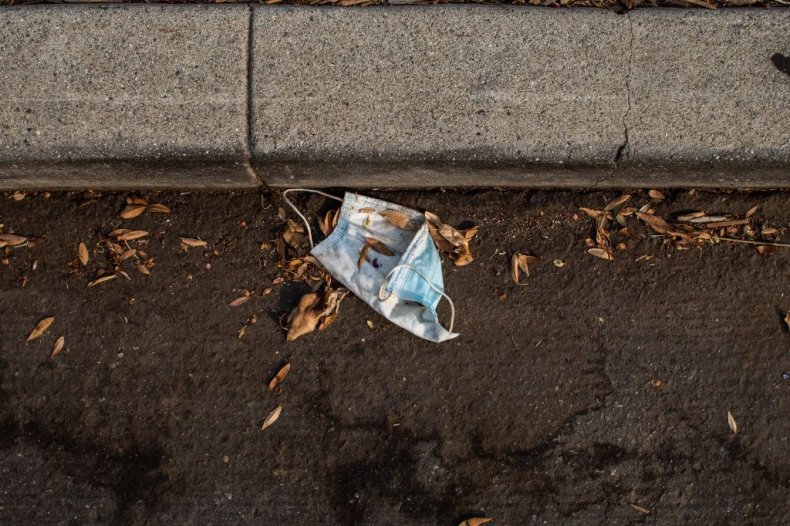 In Christmas remarks on Thursday evening, Calvary Chapel's Pastor Mike McClure told his congregation that the government in the U.S. is acting like that of the Roman empire when Jesus Christ is believed to have been born.
"That's what Caesar ultimately wanted, he wanted to be worshiped, much like government today," McClure said, according to KNTV. "But only God can be worshiped, and only God is worthy of our praise."
Santa Clara County's current stay-at-home order, which was last revised on December 4, bans "all gatherings with members of other households, whether indoors or outdoors." Outdoor religious worship services and other events of up to 100 people are permitted. But McClure and his church have defied these requirements, with his lawyers questioning the constitutionality of the county's and state's public health orders.
Despite the concerns of local health officials, McClure's attorneys may be correct. The Supreme Court ruled at the end of November that New York's restrictions on religious gatherings violated the constitution. In that lawsuit, brought by the leaders of New York churches and synagogues, the majority opinion said that the state's restrictions could not "single out houses of worship for especially harsh treatment."
It's not entirely clear whether the Supreme Court would view the California restrictions the same. But the top judicial body directed a lower court this month to reconsider a previous ruling upholding California's ban on indoor religious services in light of its New York decision. Following that directive, Los Angeles County in California reversed its ban on indoor religious services. However, it said that these events could only proceed "with mandatory physical distancing and face coverings over both the nose and mouth that must be worn at all times while on site."
Meanwhile, California has recorded the highest number of infections of any state, with more than 2 million since the pandemic began, according to The New York Times' tracker. The western state, which is also the country's most populous, has reported the third-highest death toll of any state, with nearly 24,000 deaths since the pandemic began.
Over the past week, California has averaged more than 40,000 new infections and over 250 deaths per day. Since the start of the COVID-19 outbreak, Santa Clara County has reported 61,090 infections and 3,169 deaths. During the last seven days, the county has seen a daily average of more than 1,200 infections.
Newsweek reached out to Calvary Chapel for comment but they did not immediately respond.
Updated December 25, 2020 at 2:36 p.m. ET: A statement from Santa Clara County counsel James Williams has been added.