California Government Officials Conference Descended Into 7-People Brawl, Leaving 1 Attendee Hospitalized, Police Say
A conference for local California city government officials descended into a violent seven-people brawl this weekend, leaving at least one attendee hospitalized.
A Riverside County Sheriff's Department spokesperson confirmed the multiple-person fist fight occurred at the Renaissance Indian Wells Resort & Spa at around 12.30 a.m. on Saturday, the LA Times reported. Deputy Mike Vasquez said seven people were involved in "an altercation and physical battery."
One man was transported to a nearby hospital for minor injuries after he was reportedly knocked unconscious. No other hospitalizations have been confirmed.
When authorities attempted to investigate the incident, no one present at the scene wanted to identify those involved in the brawl. "None of them were cooperative," Vasquez said, adding that no arrests have been made.
Five witnesses of the incident told the Times that numerous people were involved in the fight, including one individual who attempted to break it up. Although it is unconfirmed what sparked the brawl, those involved included members of the Commerce City Council, elected officials, government vendors and political consultants, according to the witnesses and a statement from Mayor John Soria.
"It was a hectic scene," one witness told the newspaper.
The Cerritos Community News shared several images on Sunday of a man, identified as Leonard Mendoza, lying on his back at the scene with several other people crowded around him. Mendoza appears to be unconscious in the picture. According to the local news outlet, Commerce Councilman Ivan Altamirano instigated the fight by physically assaulting Mendoza.
In his statement, Soria said he was informed that Altamirano and Mendoza were engaging in a conversation that had "become elevated," which prompted him to approach the pair to "defuse any potential conflict." When he arrived, he saw Mendoza "apparently unconscious" and Altamirano "standing nearby with a facial injury." Soria then claims he, along with Altamirano, were assaulted "from behind by two individuals."
"I want to be clear in condemning the violent behavior from the individuals who initiated these assaults," Soria said, according to the Times. "Once additional information is available, I intend to call on my council colleagues to take appropriate action regarding any individuals that represent the City of Commerce who were involved in the incident."
The City of Commerce, a city located in southeast Los Angeles County, released a statement on Saturday confirming they were "made aware" of the confrontation. "The City has been made aware of reports of a confrontation between some City officials that took place outside of the City's jurisdiction," the City wrote on Twitter. "Given that, and the fact that the City is unclear on the specifics, the City has no further comment at this time."
The incident took place during the annual seminar of the California Contract Cities Association.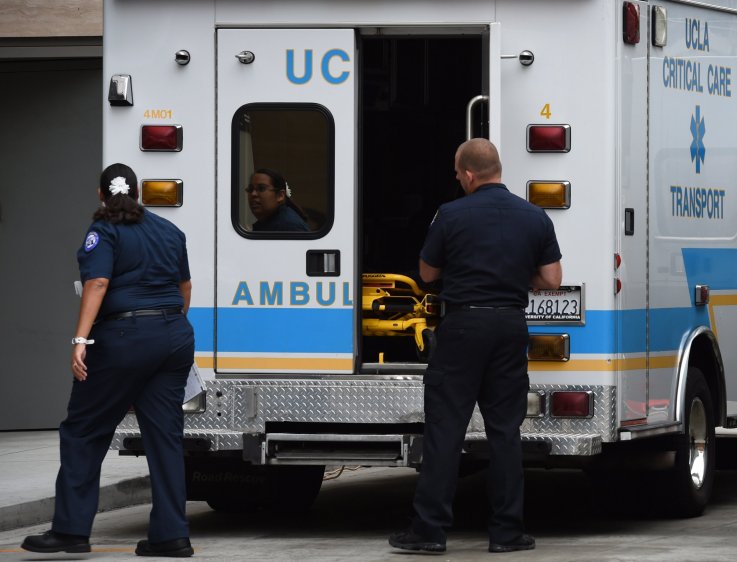 California Government Officials Conference Descended Into 7-People Brawl, Leaving 1 Attendee Hospitalized, Police Say | U.S.