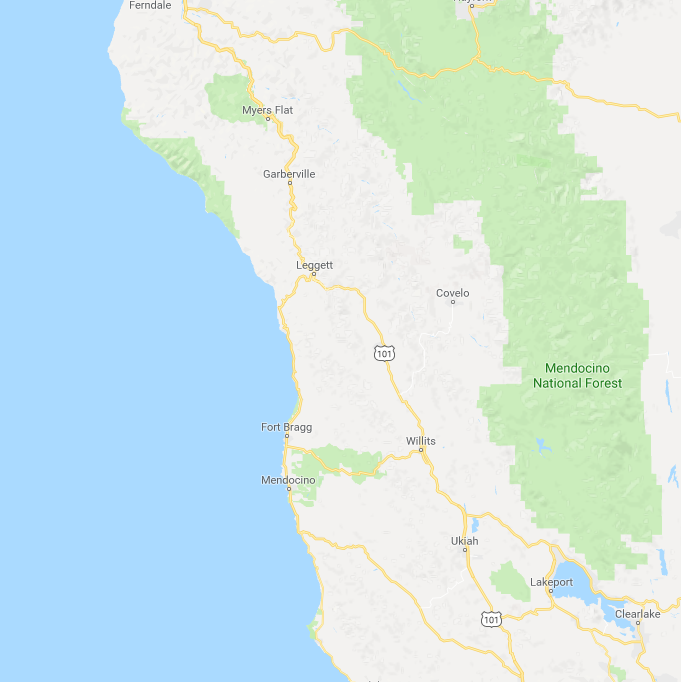 Five people were killed when their car plunged off a 100-foot California cliff Monday, authorities said. Two women and three children were inside the vehicle.
The car was traveling from Oregon and went off a cliff on the Pacific Coast Highway south of Juan Creek, some 20 miles north of Fort Bragg, The Press-Democrat reported. The Pacific Coast Highway is known for its scenic route along the California coast overlooking the ocean.
It remained unclear when, exactly, the crash occurred, though the wreckage was spotted at around 3:39 p.m. local time.
The two adults killed in the crash were identified as Sarah Hart and Jennifer Hart, both 39, according to KPTV. The women were either married or domestic partners, KGW-TV reported, and were from West Linn, Oregon.
The children, two boys and one girl, in the 2003 GMC were not wearing "safety equipment," California Highway Patrol told the Oregonian. The children were ejected from the car at some point, though the women were found inside. All five people died at the scene.
The car apparently landed on its roof and was partially submerged when firefighters got to the scene. The recovery effort, undertaken by several agencies, lasted until after dark, according to The Press-Democrat.
The weather was reportedly clear when the crash occurred. Authorities also said they did not consider alcohol or drugs factors in the crash, though it remained unclear what happened. The incident remained under investigation, and autopsies were set to be performed on the bodies to determine the cause of death.