California Community Pleads For Help After Tumbleweeds Take Over Town
Residents of a California city were forced to call authorities for help after their homes in High Desert were overrun by tumbleweeds brought in by severe winds this week.
Photos and videos of tumbleweeds rolling into Victorville—which sits at the southwestern edge of the Mojave Desert roughly 81 miles northeast of Los Angeles, —piling up on people's front yards have flooded social media, with many making light of the tumbleweed takeover.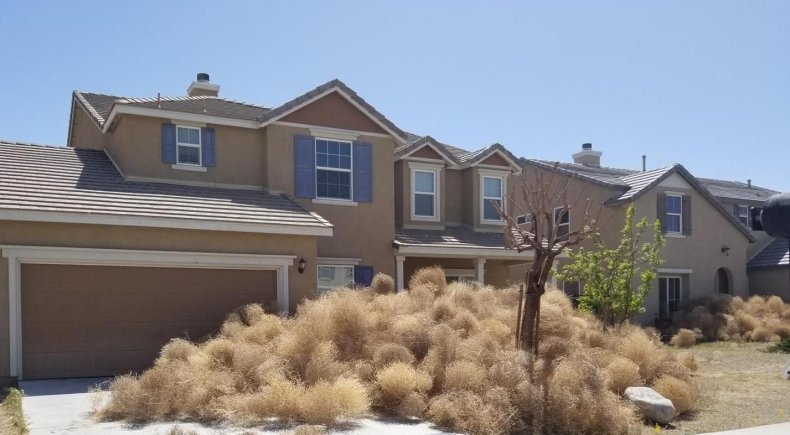 "Most places get buried in snow. California gets buried in tumbleweeds," one social media user identified as Jesse James joked on Twitter.
"Things that never happen in Manhattan," actor Natasha Lyonne quipped, sharing a photo of one tumbleweed-ridden home.
"This shouldn't be funny, but I'm dying," Dropbox design director Kurt Varner said.
One resident, Nancy Martinez-Brown, posted a photo of a pile of tumbleweeds reaching as high as the second-floor window of her home on Instagram.
"This happens over and over," she said, adding that the city had said it would put a three to five foot fence outside her home to help block incoming tumbleweeds.
Victorville spokeswoman Sue Jones told the Daily Press as many as 150 homes were affected by the tumbleweed invasion.
The U.S. National Weather Service of San Diego, California, said winds at times gusting in excess of 50 miles per hour sent the tumbleweeds rolling into the city on Monday and Tuesday.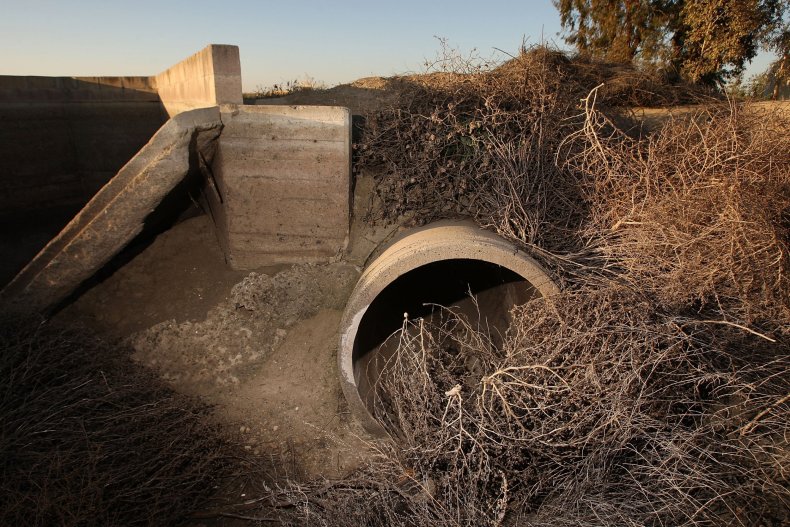 City staff and the San Bernardino County Fire Department sent crews to help rake up the tumbleweeds and load them into trash trucks.
What are tumbleweeds?
While tumbleweeds are typically associated with the American West, playing a key background role in Western films, their roots are actually lie in Russia.
The weeds, also known as prickly Russian thistle, were first documented to have arrived in the U.S. in South Dakota, likely in the form of seeds in a batch of flaxseed imported by Russia, according to a report by Smithsonian Magazine.
Fifteen years after their arrival in the U.S., tumbleweeds had already made their way to California, traveling so far they even made it into Canada.
"The rapidity with which the Russian thistle has spread, both in infesting new territory and in thoroughly covering that already infested, far exceeds that of any weed known in America," a U.S. Department of Agriculture botanist named Lyster Hoxie Dewey who was sent from Washington to South Dakota to learn more about the tumbleweed wrote in a National Geographic article published in the 1890s, according to Zocalo Public Square.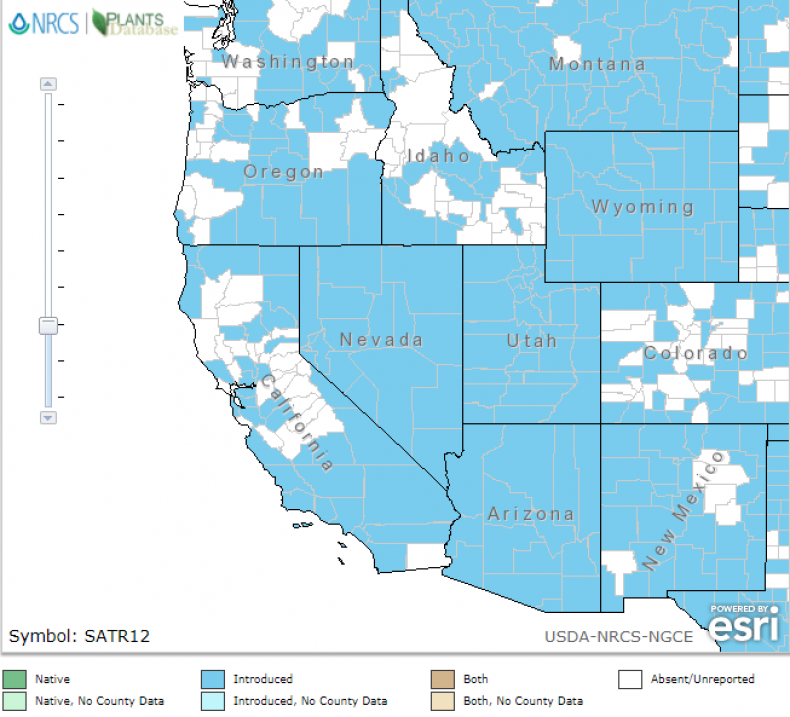 Storms bringing strong winds are known to send tumbleweeds rolling into towns across the U.S. According to a map on the U.S. Department of Agriculture's website, the weed, which has the scientific name of salsola tragus L., has been introduced throughout most of California.