Video: Transphobic Trump Supporting California Candidate Stalks Denny's Bathroom User: 'Why You Use The Ladies' Room?'
A candidate for Congress in California filmed herself confronting a person using a Denny's bathroom on Facebook Live on Tuesday.
"A man in a ladies room saying he is a woman," Jazmina Saavedra, who is running to be the Republican congressional candidate in California's 44th District, wrote on Facebook, adding "(Obama legacy)" underneath.
Saavedra describes herself as a conservative and according to her campaign website, she "supports President Donald Trump's agenda for the benefit of making both a Greater America and Safer America."
In the video, Saavedra enters the bathroom and loudly says, "There's a man here saying that he's a lady."
The person in the cubicle can be heard saying, "You guys are harassing me, I'm just using the restroom."
Saavedra says, "Why you use the ladies' room?… I'm a woman, and I deserve to use the ladies room." As an employee appears and calmly asks her to leave the bathroom, Saavedra calls the person in the cubicle "sick" and "stupid."
Saavedra then waits outside the bathroom for the person to leave. When they do, Saavedra says, "You invaded my privacy," to which the person replies, "Excuse me? I was using the toilet, how did I invade your privacy?… I've seen you, yesterday, following me."
Later in the video Saavedra returns to her seat and says, "So this is what happen in California, they allowed a man who think he's a lady getting in the ladies' room and put in danger the family."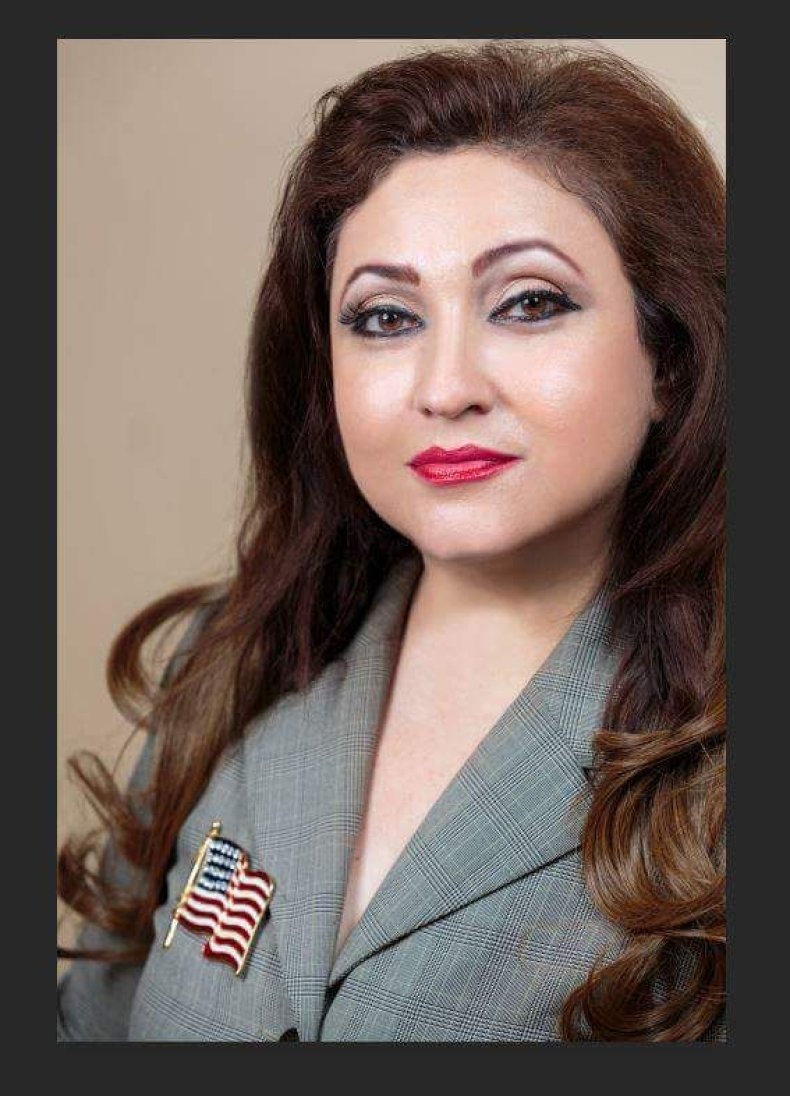 Related: Alaska voters narrowly defeat "anti-transgender bathroom bill"
In a statement to the Daily Beast, incumbent Representative Nanette Diaz Barragán said she was "appalled" by Saavedra and that the individual involved was "simply trying to use the restroom. Everyone has the right to their own identity, and the right not to be discriminated against for who they are."
Local station ABC7 reported that the individual involved had told a waitress they are a woman, but how they identify was not clear.
Saavedra attracted outrage on social media after the incident, with one user branding her "an embarrassment to California."
"As your next Congress woman I will fight to get our right to have a ladies room just for us back," Saavedra wrote on Facebook. On her Twitter page, Saavedra says she is the spokesperson for "Latinos for Trump California."
Updated | This article has been updated to include further background information on Saavedra.