California Cop Suspended for Punching Latina as State Police Reject 98% of Racism Complaints
The police department of Westminster, California recently suspended an officer caught punching a handcuffed Latina arrestee twice in the face. However, a December 2020 report showed that state police agencies rejected 98 percent of civilian complaints alleging racial profiling by officers.
The Westminster Police Department suspended an unnamed police officer captured Wednesday on cell phone video punching 34-year-old Latina woman Ciomara Garcia.
Officers encountered Garcia around 4 p.m. local time when responding to a call of one woman assaulting an Asian woman during an attempted dog rescue. The cell phone footage showed the officer punching Garcia twice in the face while she was held down by two other officers. A fourth officer then tried to push the attacking officer away from Garcia, the Los Angeles Times reported.
The attacking officer said Garcia had become "combative" while handcuffed. Examiners at a local hospital determined that Garcia had no injuries.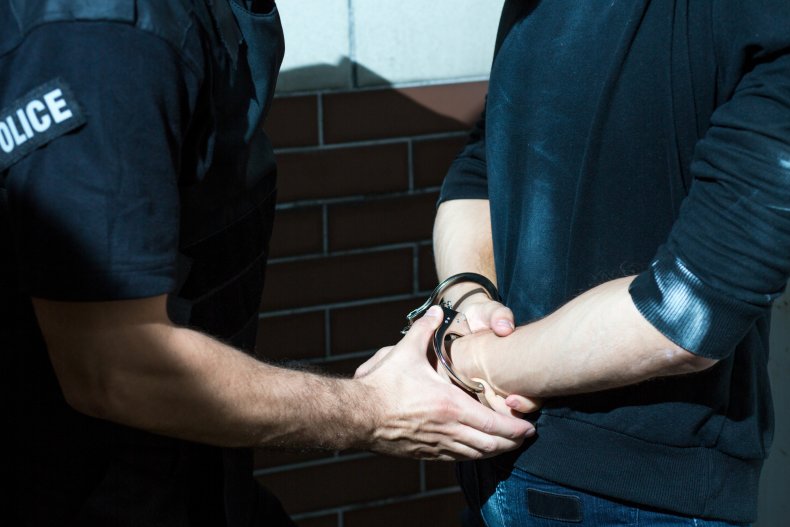 In addition to an outstanding warrant for vandalism, police may charge Garcia for assault and battery, being under the influence of a controlled substance, resisting arrest and assault on a police officer, the Orange County district attorney's office told the Times.
The department has refused to release additional information about the officer. The officer will remain on administrative leave while the police department's internal affairs division investigates.
It's not clear whether racial bias played any role in the officer's attack on the woman. Regardless, a December 2020 study by the aforementioned publication showed that state police agencies rejected more than 98 percent of the racial profiling complaints filed by civilians between 2016 and 2019.
Police agencies across the state—including city and county police departments, sheriff's departments and the California Highway Patrol—upheld only 49 of the nearly 3,500 racial profiling allegations submitted during that three-year period.
Among the law enforcement agencies, 250 received at least one racial profiling complaint during that three-year time frame. Despite that, 92 percent weren't upheld. In many agencies, zero cases were upheld.
A prior analysis found state policing agencies upheld only 8 percent of nearly 200,000 civilian complaints of wrongdoing, whether racial profiling or otherwise, filed between 2008 and 2017.
"You know the undercurrent of what is occurring is discriminatory, but being able to prove that is different," said Walter Katz, vice president of criminal justice policy for Arnold Ventures told the publication. "Really, in the absence of a statement by the officer or deputy proving racial animus, proving such complaints is really difficult."
Newsweek contacted the Westminster Police Department for comment.