San Francisco Pauses Reopening, Other Calif. Counties Reimpose Restrictions
San Francisco has placed a pause on reopening, days ahead of further relaxing restrictions, while some California counties are set to reimpose restrictions after COVID-19 cases surpassed 300,000 statewide.
Mayor London N. Breed announced San Francisco would continue to stall lifting measures imposed by amid the pandemic, including previously scheduled plans to allow activities such as indoor dining from July 13.
This has been paused due to the rise of coronavirus, with no details on when this delay will cease.
"COVID-19 is still too prevalent in our community, and we need to be vigilant and take all the precautions that are proven to slow the spread," Breed said in a statement. "Unfortunately, reopening businesses that will encourage gathering and interacting with people outside of your own household is not the safe thing to do right now. I know people want to continue reopening, but in order for that to happen we need to once again flatten the curve so that we're able to do so."
Alameda County, which sits within the Bay Area, has said it is ending outdoor dining and restricting restaurants to only be open for drive-through, pick-up or delivery options.
An update from the county said: "While Alameda County's Health Officer Order allowed for outdoor dining, under this stricter state guidance, all restaurants, wineries, and bars in Alameda County may only be open for drive-through or pick-up/delivery options."
The statement indicated other counties may have to do the same, stating that outdoor dining was prohibited in "non-variance counties."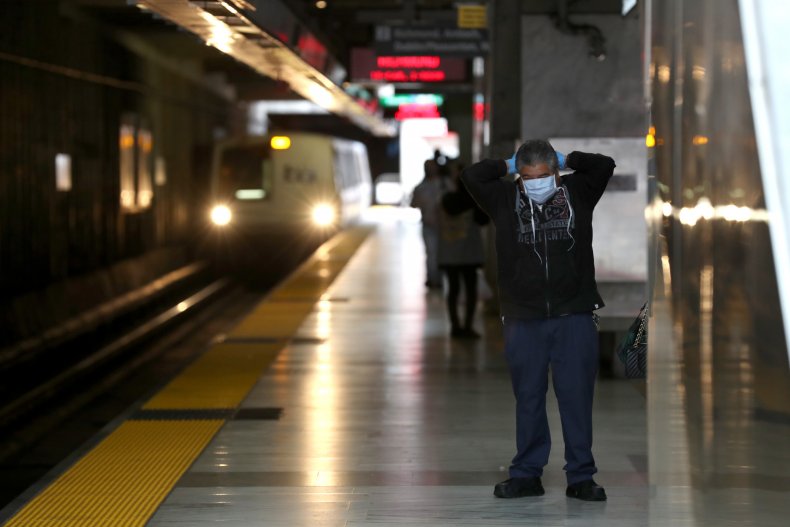 Guidance from California Department of Public Health titled "COVID-19 INDUSTRY GUIDANCE: Restaurants providing takeout, drive-through, and delivery" issued July 9 said: "Restaurants should be closed for in-restaurant seated dining and should only be open to drive-through or other pick-up/delivery options."
Newsweek has contacted the California Department of Public Health for further details on where such guidance applies.
The San Francisco Mayor's office has also been asked for further comment.
Figures released Friday by the California Department of Public Health detailed that the state had suffered 304,297 confirmed COVID-19 cases since the outbreak began.
It also stated that hospitalization rates have been trending upwards, as has the state's positivity rate, which is the percentage of patients who have positive tests.
The state is also among those with the highest number of active cases across the country.
As states look to pause lifting restrictions, Dr. Anthony Fauci, director of the National Institute of Allergy and Infectious Diseases, has said those struggling with new surges should consider going back into lockdown.
"I think any state that is having a serious problem, that state should seriously look at shutting down," he said in an interview with The Wall Street Journal's The Journal podcast.
The graphic below, from Statista, shows recent surges in cases across the United States.