This California County Is Joining Jeff Sessions' Challenge of Sanctuary Law
California's Orange County will be joining a lawsuit launched by U.S. Attorney General Jeff Sessions challenging the state's so-called sanctuary laws, which prevent local law enforcement from cooperating with federal immigration authorities.
A board of supervisors voted to join Sessions' legal challenge, while also approving a resolution condemning the state's immigration approach, which Orange County Supervisor Michelle Steel deemed "totally unconstitutional," according to local media reports.
"We need to protect our families and our homes here in Orange County," Steel said in a statement ahead of the vote. "And that means bolstering our cooperation with federal immigration enforcement and stopping our county from becoming a sanctuary for criminal illegal immigrants."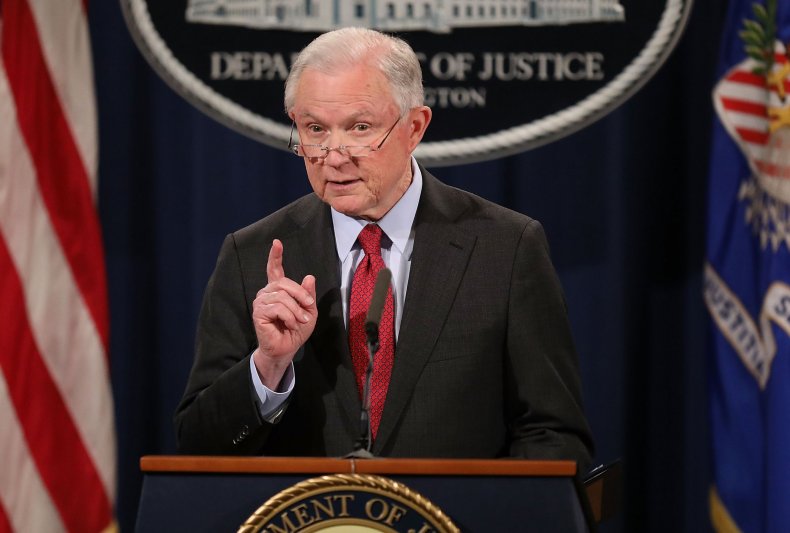 The California Values Act prevents local law enforcement officials from inquiring about people's immigration status, as well as from working with federal immigration authorities to help them detain undocumented immigrants.
It has been estimated that 65 percent of all deportations are the result of cooperation between state and local law enforcement and federal officers.
Sessions filed his lawsuit earlier this month, alleging that California's sanctuary policies directly interfere with the federal government's own immigration policies.
Orange County's bid to join the lawsuit comes after the Los Alamitos City Council voted in favor of "exempting" the city from California's immigration rules in a preliminary poll. A second vote is expected to take place April 16, which will determine whether the measure comes into effect.
Republican Representative Dana Rohrabacher of Huntington Beach praised the outcome of Orange County's preliminary vote, calling on other parts of California to oppose the "flow of the illegals."
Read more: California City Pushes Back Against State's Sanctuary City Law
"By making us a sanctuary city and state, we're doing nothing more than attracting millions more people to come to this country and to consume the very wealth that is necessary for our quality of life,'' Rohrabacher told NBC San Diego.
Activist group Resilience O.C. condemned the move as an "unfounded political attack on the state of California."
"The Orange County Board of Supervisors has voted to support Trump's anti-immigrant and hateful agenda," the group said on its Facebook page. "We condemn this action and make it clear that we will not stay silent."
The move comes in the wake of a crackdown from Immigration and Customs Enforcement (ICE) authorities in the state, which saw agents arrest as many as 232 people in a four-day "targeted operation" in northern California last month.
The agency has also vowed to increase its presence in the state, which President Donald Trump has repeatedly hit out at over its sanctuary laws, calling California's immigration policies "illegal and unconstitutional" earlier this month.