California's Alameda County will give residents diagnosed with the coronavirus $1,250 in an effort to encourage them to stay home and quarantine.
The pilot program was approved unanimously on Tuesday by county supervisors, according to the East Bay Times, and is intended to help those who contract the virus and to curb its spread in the county.
Alameda has over 11,000 confirmed cases of the virus, as well as at least 192 deaths, according to the county's public health department.
"This is specifically designed to encourage people who are positive for COVID-19 to shelter in place and quarantine," said Lori Cox, director of the county's Social Services Agency, according to the Times. "This is intended to keep people at home and other people safe."
The Times also reported that the pilot project will cost $10 million and will apply to approximately 7,500 people diagnosed with COVID-19, the respiratory disease caused by the virus, and not receiving unemployment benefits or paid sick leave. While speaking with county supervisors, Cox said that the $1,250 was based on two weeks' minimum wage pay in Alameda County cities with the highest pay rate per hour. Across the county, Berkeley and Emeryville were the two cities with the highest minimum wage pay rate, at $15.59 and $16.30, respectively.
"Many county residents who test positive for COVID-19, especially hourly workers, will need assistance in order to isolate, as they cannot afford the loss in wages," Cox said in the staff report presented to county supervisors, according to the Times. "We expect many of these individuals in need of assistance will be part of the 'essential' workforce who are unable to work remotely and thus are at higher risk of contracting COVID-19."
Cox also said in the report that Alameda County will try to have the pilot program reimbursed through state and federal coronavirus relief funds, according to the Times.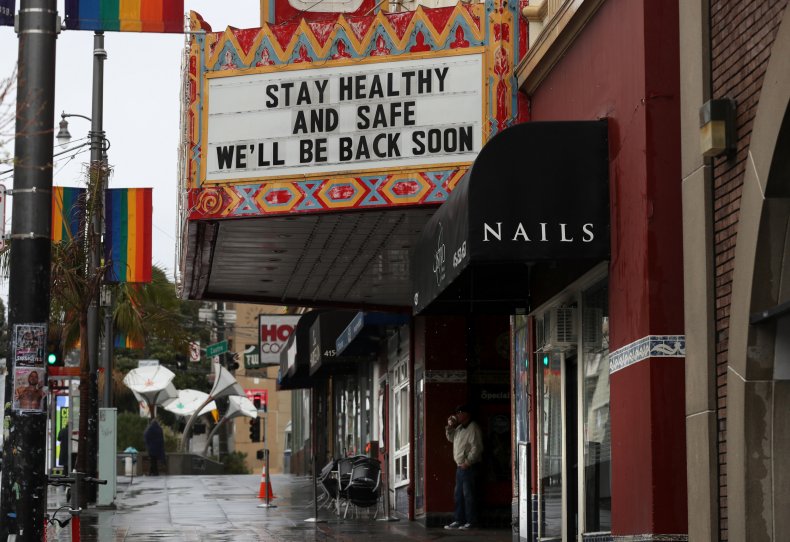 A similar program was recently introduced in San Francisco by Mayor London Breed. According to a press release from her office, the city created three different coronavirus relief programs to help "fill the gaps in federal funding by putting money in the hands of the people that need it the most."
San Francisco's Right to Recover Fund provides a two-week wage replacement, based on the city's minimum wage, that amounts to $1,285 for up to 1,500 residents who test positive for the virus.
The city also announced the Family Relief Fund, which offers a monthly financial relief payment of $500 to $1,000 to those who do not qualify for local, state or federal assistance. Also, the Immigrant Workers Fund will provide a one-time $200 payment "for supportive services," and a one-time $200 payment for food security, to immigrant workers affected by the virus.
Newsweek reached out to the Alameda County Social Services Agency for comment but did not receive a response in time for publication.