California Couple Insist Guests Must Be Vaccinated to Attend Their Wedding
A California couple planning a summer wedding are asking all their guests to show proof that they have been vaccinated against COVID-19—otherwise they will be barred from attending.
Keri Barnett-Howell and Will Grosswendt plan to marry in Seattle in August and say the requirement will apply to friends and family, as well as the caterers and other professionals working on the day.
The couple say they trust their guests to follow their instructions and get vaccinated in time, but are asking for proof in order to reassure all the people attending that coronavirus won't be easily spread at the wedding.
"[Asking for proof] feels weird, but it's to make everyone comfortable in coming to our wedding," Grosswendt told King5, an NBC-affiliated television station in Seattle. "I might be able to trust my friends, but are friends of Keri's going to trust my friends? They don't know them."
So far, guests have complied with the request to share their vaccination cards, although some of the companies and professionals did not, the couple said.
A photographer they had hoped to use said he did not feel comfortable with the vaccines, so another photographer was chosen.
The couple, who met on a dating app after they had separately moved to San Francisco for work seven years ago, got engaged on New Year's Eve in 2020.
They had planned to wed in 2022 but decided to move the date forward when Joe Biden became president and promised a rapid vaccine rollout.
"When Biden came into office and said vaccines would be available to everyone by the end of June, we thought maybe we can get married this year," said Barnett-Howell, who grew up in Seattle.
Grosswendt added: "My family is in Hawaii, so they can't just drive or road trip over."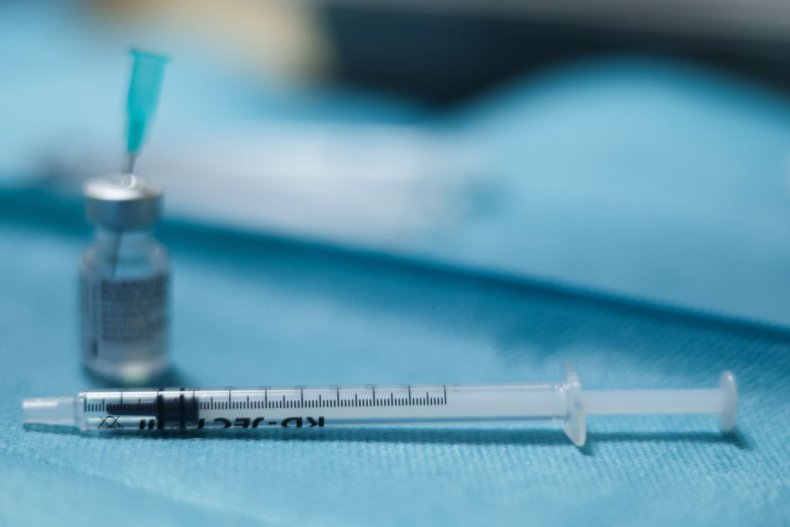 The loosening of restrictions on large gatherings has triggered a wedding boom across the U.S., with event organisers reporting bookings stretching into 2023.
"We're seeing a lot of last-minute bookings with shorter planning windows," Anna Noriega, owner of the Alorè Event Firm in Miami, told the Associated Press. "With vaccinations becoming more prevalent and on-site COVID testing available for events, we've seen an uprise in guest counts and a push for bookings."
Justin Warshaw, CEO and creative director of bridal design house Justin Alexander Group, said wedding dress bookings had jumped by 593 percent in the weeks from April 1 to May 15 this year, compared to the same period in 2020.
Newsweek, in partnership with NewsGuard, is dedicated to providing accurate and verifiable vaccine and health information. With NewsGuard's HealthGuard browser extension, users can verify if a website is a trustworthy source of health information. Visit the Newsweek VaxFacts website to learn more and to download the HealthGuard browser extension.