California Democrats Divided Ahead of 2018 Midterms, Senior Senator Snubbed by State Party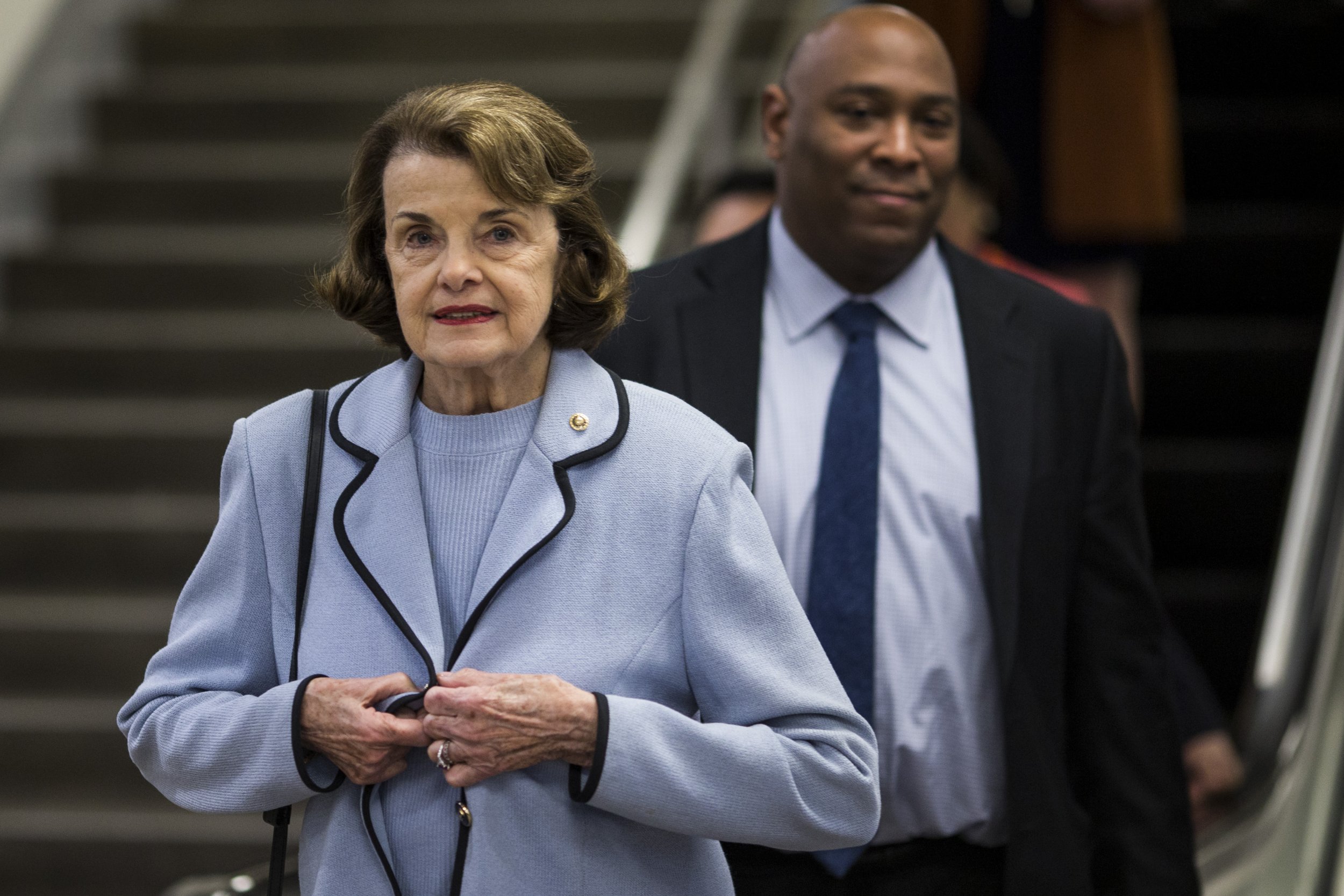 California Democrats were split over progressive and moderate forces over the weekend at the party's annual state convention, resulting in the failure of the party to endorse candidates in both the United States senator and state governor's races.
At the convention in San Diego, the party snubbed senior Senator Dianne Feinstein by declining to endorse her bid for re-election in the upcoming 2018 midterm elections in November, and offering more votes to insurgent opponent Kevin de León. Feinstein was first elected to the seat in 1992 and has served in the U.S. Senate for over 25 years.
Feinstein received a slim 37 percent of the votes, while the party showed favor towards the progressive de León, who received 54 percent of the vote. Candidates need to garner 60 percent of the vote to earn the California Democratic Party's endorsement. Under California's Top Two Candidate Open Primary system, candidates from all parties will be listed on the primary ballot. The names of the top two candidates—regardless of their party affiliation—from the primary election on June 5 will then appear on the general election ballot in November.
Kevin de Leon received roughly 500 more votes to Feinstein's 1,023 and said the vote was "an astounding rejection of politics as usual," according to Politico. The top two system applies for state and congressional elections in California and in Washington state. With the system in place, it is possible for two candidates from the same party, like Feinstein and de Leon, to face off in the November general election.
Despite being snubbed by California Democrats, moderate Feinstein is ahead of de Leon in state polls. She also has far more fundraising dollars over her progressive opponent.
California State Senate leader de Leon targeted Feinstein in a Saturday speech at the convention. "I'm running because California's greatness comes from acts of human audacity, not congressional seniority," he said, according to The Sacramento Bee. "Who do you trust to have the courage of your convictions?"
He also alluded to August 2017 remarks by Feinstein that President Donald Trump "could be a good president" if he could learn to change, saying that he was "never fooled into believing that Donald Trump can be a good president."
Heading into the congressional midterm elections, both Democrat and Republican parties have deep internal divisions. While Democrats across the nation are united in opposition to President Donald Trump, the party is divided on social and religious issues, as well as the global involvement of the United States, an October 2017 Pew Research report on political typology revealed.
During the 2016 Democratic Party presidential primaries, left-leaning voters were divided between progressive Bernie Sanders and centrist Hillary Clinton. The division lasted long after the 2016 primaries and permeated the 2017 gubernatorial primaries as well as the Democratic National Committee chairman race.
2018 midterm elections take place on November 9. Polls as of February 21 show Democrats leading Republicans by 8.5 points, 45.0 to 36.5, according to Real Clear Politics.