California Deputies Charged for Creating Inmate 'Fight Club'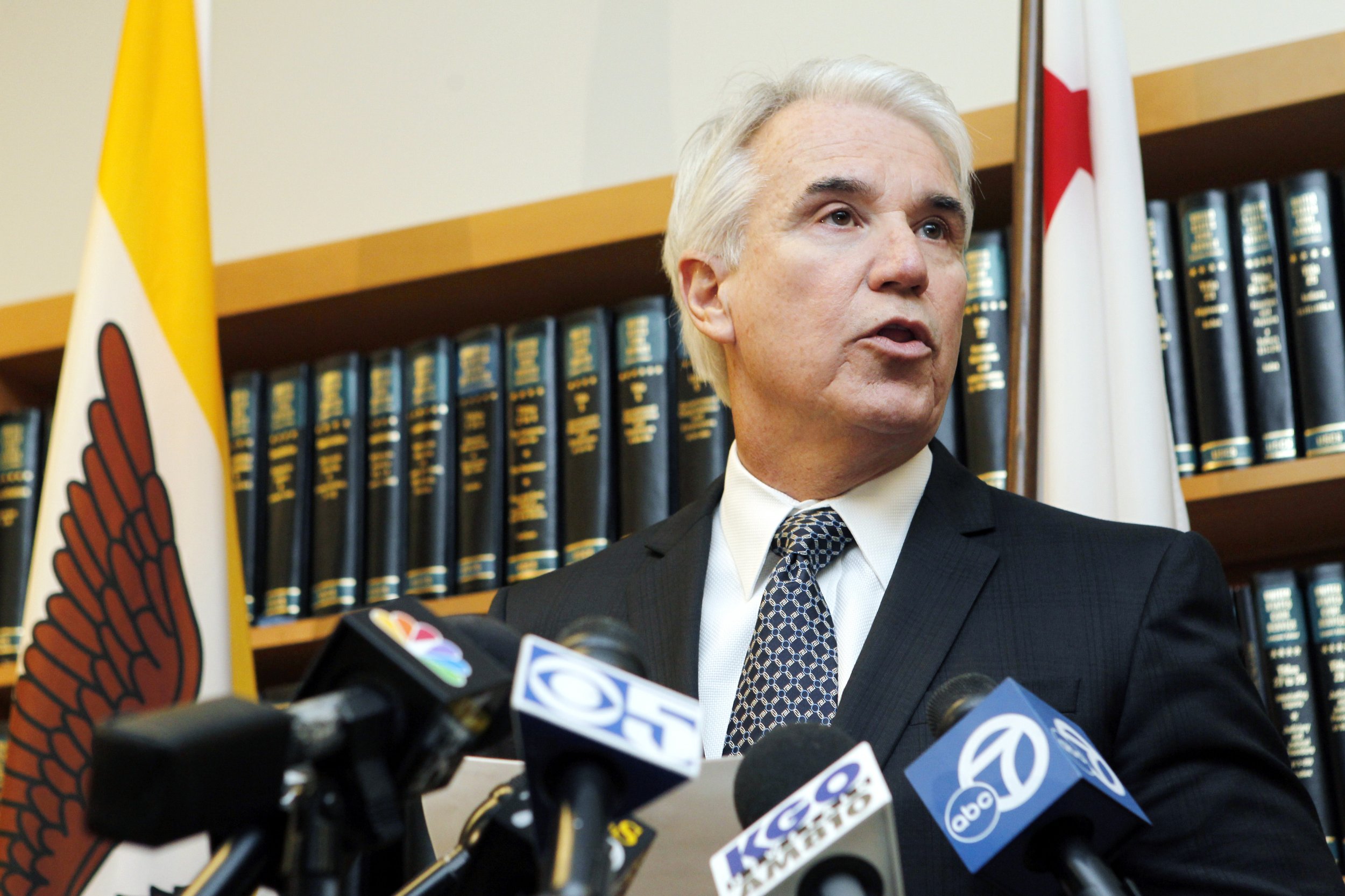 Prosecutors on Tuesday charged two San Francisco Sheriff's deputies and one former deputy with setting up a jailhouse "fight club," allegedly forcing inmates to pummel each other as the officers watched and bet on the outcome.
Former deputy Scott Neu, who was fired in 2015, was allegedly the ringleader of the operation. The 42-year-old is charged with felony counts of assault and making criminal threats, as well as misdemeanor charges of cruelty to a prisoner and failure to perform an official duty, the Los Angeles Times reports.
Neu's charges stem from, among other things, threatening to mace, stun, cuff or beat two inmates if they refused to fight on March 5, 2015, according to the Associated Press. Inmates Ricardo Palikiko Garcia and Stanley Harris were allegedly forced to fight, despite Harris being significantly larger than Garcia, who has since been released. Garcia sustained an injury to his ribs from that fight, according to San Francisco District Attorney George Gascon. If convicted, Neu faces up to 10 years behind bars.
Deputy Eugene Jones, 45, faces felony counts for directing the assaults and misdemeanors for failing to perform an official duty, according to the Times. He is accused of helping to organize a second fight between the two aforementioned inmates the following day, the AP reports. If convicted, Jones faces a maximum of five years in prison.
Deputy Clifford Chiba, 33, faces misdemeanor counts of cruel punishment of an inmate and failing to perform an official duty, according to the Times. He is accused of giving the smaller of the two inmates advice on how to perform better in the second fight, organized by Neu and Jones, according to the AP. If found guilty, Chiba faces a sentence of 18 months in prison.
Authorities found out about the "fight club" after an inmate told his father about the alleged bouts. The inmate's father then notified the city's public defender's' office, which started its own investigation and prompted local and federal authorities to follow suit.
Though public defender Jeff Adachi believes that at least two other deputies were involved in setting up the battles, he said that the main players are being held accountable. San Francisco Sheriff Vicki Hennessy said that she did not expect any more deputies to be charged.
"This not only speaks to a lack of professionalism by these deputies, but rather speaks to grossly inhumane treatment against human beings that were in these deputies' charge and responsibility," Gascon said at a Tuesday press conference. "Subjecting inmates who are in our care and custody to degrading and inhumane treatment makes a mockery of our criminal justice system and undermines any efforts toward rehabilitation."
In a statement to The Guardian, Neu's attorney Harry Stern accused Gascon of using the inmates' accusations as a way of getting attention for himself. "While the streets of San Francisco grow more dangerous and chaotic under his watch, Gascon seeks to distract the citizenry with a constant diet of press conferences aimed at satisfying his unquenchable thirst for self-promotion," Stern said.
"Deputy Neu allowed two inmates to wrestle to settle a minor dispute," Stern continued. "In retrospect, he shouldn't have. This is the sum and substance of the case. I look forward to reviewing the evidence presented and will address it accordingly. There was no 'fight club.' There were incarcerated career criminals whom he allowed to let off steam."
Adachi said Tuesday that the inmates who were allegedly forced to fight were in fact friends with each other. "They did not want to fight each other, but were being forced to," he said. "These two individuals were terrified when they came to us."
Gascon said he expects the suspects to turn themselves in in the coming days, according to the AP.