California Deputy Shot and Killed on Theft Call in Marijuana Garden; Two Arrested in Murder
El Dorado County Deputy Brian Ishmael was shot and killed while responding to a theft call on Wednesday morning, and an off-duty deputy with another department was also injured during the incident, according to NBC News.
El Dorado County Sheriff's Office veteran Ishmael, who worked with the department for four years and a husband as well as a father of three, was killed at the scene. Both men were immediately fired upon by "an unknown number of people" when they arrived at the scene. The San Joaquin County deputy returned fire and tried to assist Ishmael but was wounded in the process.
The unnamed deputy, 28 and with two years of experience, works for San Joaquin County Sheriff's Department and was riding with Ishmael at the time, was hospitalized and underwent surgery. He has since been released, according to El Dorado Sheriff John D'Agostini via a press conference.
Two men were taken into custody at the scene, which at one point was very active, with helicopter presence and multiple law enforcement officers, according to a press release from the El Dorado Sheriff's Office. Sand Ridge Road in Somerset was reopened to traffic at 1 p.m. local time, according to KOVR. One of the men was shot and his condition was unknown at press time. There may be other suspects, D'Agostini said, and the investigation is ongoing. The unnamed deputy is assisting with the investigation. Due to the nature of the crime and the number of shots fired, the El Dorado Sheriff's office is looking for any witnesses to the shooting.
The reported service call was for a theft from a marijuana garden at a private residence, according to D'Agostini.
Ishmael previously worked with the Placerville Police Department. "We are proud to have had Brian work with us at the Placerville PD. He will be missed," the Placerville Police Department's Twitter said. "Our prayers go out to our L.E. brothers and sisters at EDSO, and Deputy Ishmael's family and friends. God Speed Brian."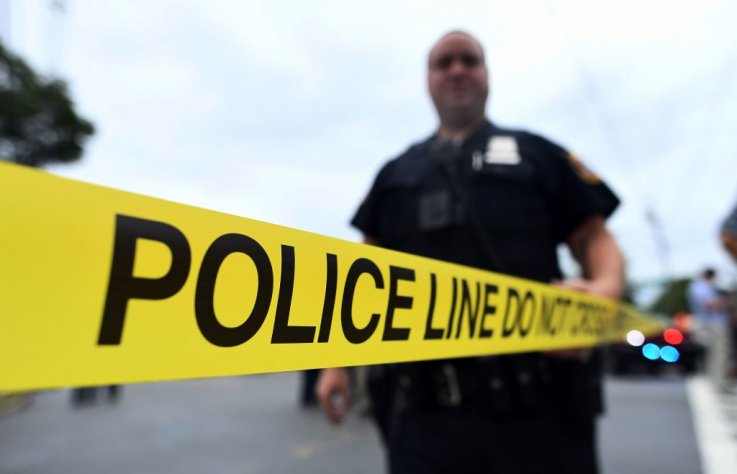 "Today, I stand before you with the worst news that we can convey. Earlier this morning, we lost one of our heroes," said D'Agostini at the press conference. "He never had a bad day. He was a loving father and husband," D'Agostini added that Ishmael was "personable" and "always positive."
As Ishmael's body was transported to Sacramento, first responders parked on an overpass climbed to the top of their vehicles and saluted.
California Deputy Shot and Killed on Theft Call in Marijuana Garden; Two Arrested in Murder | News