California Doctor Removed From Job After Questioning COVID Lockdowns
A California Bay Area doctor has been punished after arguing against coronavirus measures in Contra Costa County.
On Friday Dr. Michael deBoisblanc was removed from his position as medical director of trauma and regional services for John Muir Health after he reportedly disputed a recent stay-at-home order in a letter sent to the county's health director and board of supervisors.
In the letter, he and two other doctors, Peter Mazoleshi and Brian Hopkins, reportedly expressed their concerns about lockdowns, contending they lead to higher rates of non-COVID morbidity. Newsweek has not yet independently verified the contents of the letter, which was reported on by local TV station KTVU 2.
The doctors wrote they have "deep concerns regarding more lockdown measures...the science is clear," according to the station. "More lockdowns lead to much more non-COVID morbidity and mortality...public policy is being based on erroneous assumptions."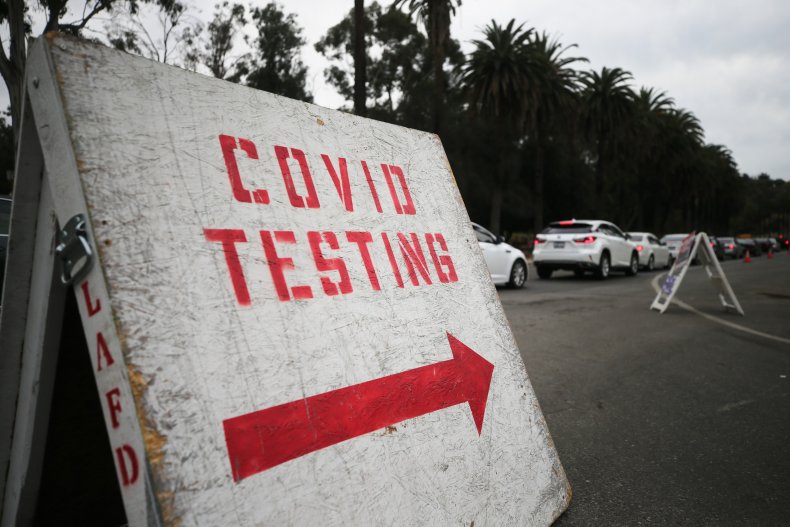 On December 16, Bay Area health officials issued a stay-at-home order due to the dwindling supply of intensive care unit (ICU) beds. The order will remain in effect for at least three weeks, until January 7, and will be lifted when ICU availability meets or exceeds 15 percent.
According to a news release from Contra Costa Health Services, only 13 percent of ICU beds were available in the county last week.
"We're worried some of the actions the county and government are taking can definitely have a negative impact on the public health," deBoisblanc told KTVU 2.
John Muir executives told staff that deBoisblanc is being replaced as the director of trauma, but offered no explanation, according to a statement obtained by a second local TV station, KNTV 11.
"The doctor is employed through an outside contract...and after careful consideration, John Muir Health is not continuing with Dr. deBoisblanc in that position," the statement from the hospital reportedly reads.
In statements made to KTVU 2, members of the county's board of supervisors have since criticized the claims made in the doctors' letter.
"All of these orders have been based on strong science and good data," said John Gioia, District 1 supervisor for Contra Costa County. "They are citing data that our health department believes is not reflective of accurate current thinking."
A section of the letter reportedly questions which metrics are used to determine the need for a shutdown. Matt Haney, San Francisco's District 6 supervisor, said the questioning "only engenders trust and leads people to understand why we're making these decisions and why we need them to behave in certain ways."
Newsweek reached out to deBoisblanc and the other doctors who reportedly signed the letter but didn't hear back in time for publication.