Prosecutors charged a man in California with two counts of vehicular manslaughter after he was using Tesla's autopilot system when he ran a red light in 2019 resulting in the death of two people.
Kevin George Aziz Riad, 27, is believed to be the first person in the United States charged with a felony for a driver using a self-driving autopilot mode in a vehicle resulting in a fatal crash, the Associated Press reported.
On December 29, 2019, Riad was using the autopilot mode on a Tesla Model S while on the freeway. According to police, the car was traveling at a fast speed when it exited the freeway when the car ran a red light, striking a Honda Civic in the intersection.
Maria Guadalupe Nieves-Lopez and Gilberto Alcazar Lopez were inside the Civic when the crash occurred, and they both later died at the scene.
Riad and a woman in the vehicle with him were hospitalized for non-life-threatening injuries, according to the AP.
Riad was charged by Los Angeles County prosecutors in October, but the charges were recently discovered last week, the AP said. He pleaded not guilty and was released on bail. His preliminary hearing is scheduled for February 23.
The National Highway Traffic Safety Administration previously investigated the crash and confirmed last week that Riad was using Tesla's autopilot mode at the time of the crash, said the AP.
The NHTSA said there is no vehicle currently sold on the market that has the capabilities to fully drive itself. Cars equipped with self-driving systems, such as Tesla's, require "the human driver to be in control at all times."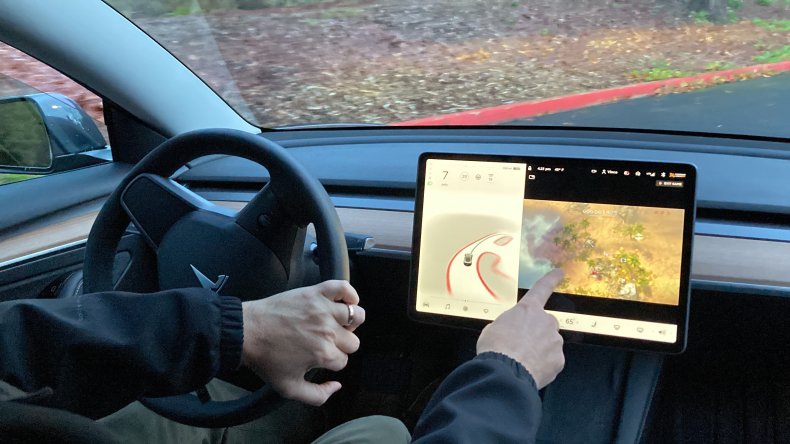 While Riad's case is believed to be the first of its kind involving felony charges, it isn't the first case for charges to be filed against a driver for similar incidents using the autopilot system.
The New York Times reported a fatal incident in California involving a Tesla using autopilot. In August 2019, Romeo Lagman Yalung was traveling 60 miles per hour on a California freeway while using autopilot on a Tesla Model 3 when he crashed into a Ford truck that signaled to switch lanes.
Jovani Maldonado, 15, was sitting in the front seat of his father's truck without a seatbelt on when the Tesla hit their vehicle. The teenager was thrown from the truck and later died, according to the police report.
Benjamin Maldonado and his wife, Adriana Garcia, filed a suit stating the autopilot system was defective and doesn't react to traffic conditions. The suit named Yalung and his wife, Vilma, who was in the car at the time of the incident as defendants in the case.
Tesla has previously said drivers using autopilot mode must pay attention while driving and be ready to react at any given point because the "Full Self-Driving" system cannot drive itself, according to the AP.