California Driver Who Struck 8 People Charged With Attempted Murder, Has No Ties To Terrorist Groups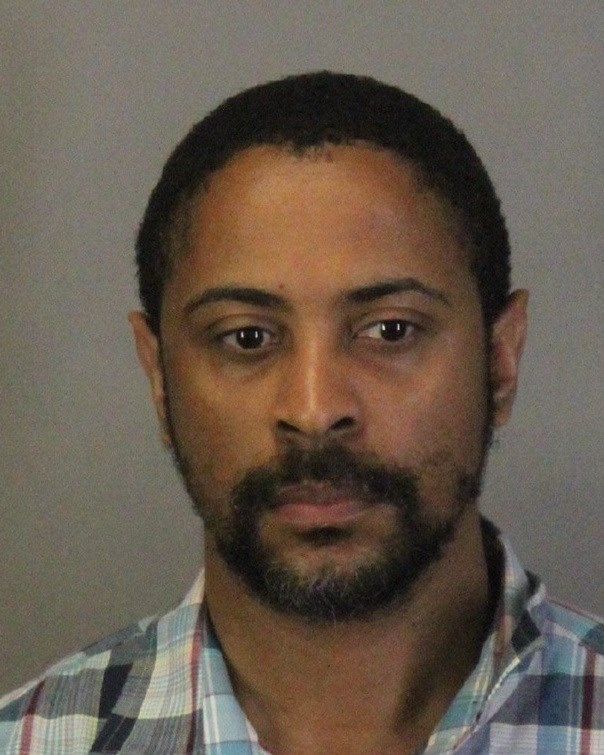 A California man has been charged with eight counts of attempted murder following a Tuesday night incident where he allegedly crashed his car into a group of pedestrians near a crosswalk.
The Sunnyvale Department of Public Safety identified 34-year-old Isaiah Joel Peoples as the suspect in the case.
According to the police, Peoples drove his 2010 Toyota Corolla through a crosswalk, striking seven of the eight pedestrians before he careened into a tree and the sedan came to a stop.
"Based upon initial witness accounts, there is no indication of the vehicle ever trying to brake. There is no indication the driver was trying to avoid the pedestrians," Sunnyvale DPS Capt. Jim Choi told reporters Wednesday morning, The Mercury News reported.
Speaking to the Associated Press, Leevell Peoples, Isaiah's mother, said he has been diagnosed with Post-Traumatic Stress Disorder (PTSD). Isaiah is an Army veteran who served in the Iraq War, the AP said.
"Unless the car malfunctioned, he would not have done that. He's like the perfect, model citizen. He's an Army vet, he's a good kid, never been arrested. I promise you: It was not deliberate. If anything, it was that Army," Leevell Peoples told the AP.
In an afternoon update, Sunnyvale DPS Chief Phan S. Ngo said that the motive for the crash is unknown but that Isaiah Peoples has no ties to any known terrorist organizations. According to TheMercury News, Peoples has a clean driving history and no criminal record in Santa Clara County.
In the update, Ngo said a 13-year-old girl remains in critical condition at a local hospital. Three others, a 32-year-old female, a 33-year-old male and a 52-year-old male, all remain in hospitals with major injuries and each is listed in stable condition. Two of the victims, a 9-year-old boy and a 45-year-old male, were treated and have been released from the hospital. Two others, a 15-year-old male and a 24-year-old male, were both treated and released at the scene.
"There is no apparent connection between the suspect and the victims," Ngo said. However, Ngo added that based on evidence gathered at the scene, "it appears Peoples intentionally ran over the pedestrians."
The crash happened at the intersection of El Camino Real and Sunnyvale Ave in Sunnyvale, a town located approximately 50 miles south of San Fransisco. Don Draper, a witness to the incident, told the Associated Press that Peoples exited the car after it crashed into a tree and allegedly said, "thank you, Jesus."
"He wasn't hurt apparently, and he was mumbling over and over again, 'thank you Jesus, thank you Jesus, thank you Jesus' again and again. And at this point I realized I had to call 911," Draper told the AP.
Leevell Peoples told the Associated Press that Isaiah had a "bad episode" of PTSD in 2017 but that she can't imagine he would intentionally hurt anyone.
"Everyone in his family knows how cautious he is, and he would never do anything to hurt someone," Leevell Peoples said.
A former roommate of Isaiah Peoples, Chuck Herrera, also said he couldn't imagine Peoples hurting anyone.
"The guy I met was not someone who you think will hurt someone. My guess is something happened," Herrera told the AP.
The investigation into the crash is ongoing, Ngo said in a pre-recorded message posted to the Sunnyvale DPS' Facebook page. The department is working with the FBI and the Santa Clara County District Attorney's Office.
California Driver Who Struck 8 People Charged With Attempted Murder, Has No Ties To Terrorist Groups | U.S.