Map Shows Drop in California Drought Levels After Snowstorm
The perpetually drought-ridden state of California has seen a major improvement in conditions after months of heavy rainfall and recent snow.
Data from the U.S. Drought Monitor shows that, since February 21, the percentage of the state entirely free of drought and abnormally dry conditions has risen rapidly from 0.61 percent to 26.84 percent, as of March 7.
The proportion of California suffering from the Drought Monitor's "severe drought" classification has decreased from 32.62 percent to 19 percent between February 21 and March 7.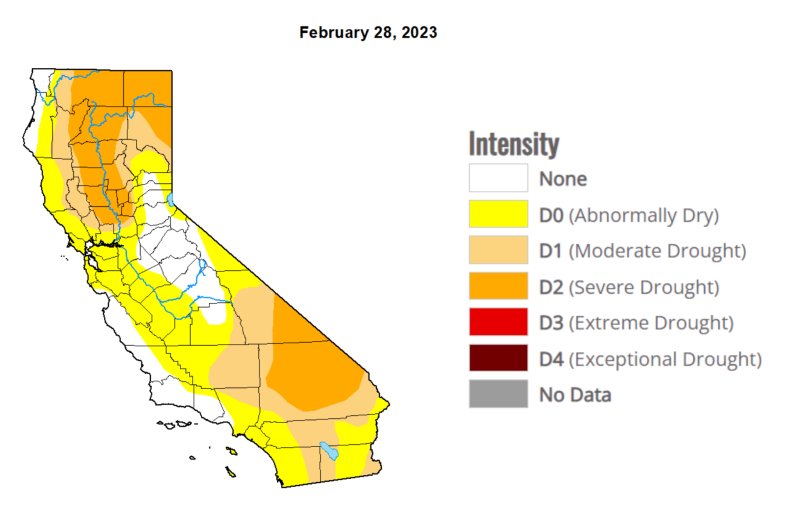 These changes come after a heavy snowstorm blanketed much of the state towards the end of February. Images of the whiteout were seen from space by NASA Earth Observatory. Beverly Hills received 6 inches of snow, while some areas at higher elevations had nearly 8 feet, according to the National Weather Service.
Vicious blizzard conditions were recorded in Donner Summit near Lake Tahoe. The Sierra Nevada mountain range has seen 48.33 feet of snow since the start of 2023, according to March 6 data.
"Currently, this is the 9th snowiest year since the #Snow Lab was built in 1946 and the third snowiest year since 1991 (1995 and 2011 were bigger)," the Central Sierra Snow Lab at the University of California, Berkeley tweeted.
The heavy rainfall at the very start of 2023 reduced the drought across California. There has been widespread flooding, as well as huge increases in reservoir levels in the state.
In late November 2022, U.S. Drought Monitor data showed that just over 28 percent of California was in "extreme drought" conditions. Almost 13 percent of the state was under the most severe category, "exceptional drought". Now, none of California is in either of these categories.
"This heavy snowfall will provide seasonal storage, releasing water later in the season, closer to the period it is needed by downstream users for irrigation," Roger Bales, a hydrologist and distinguished professor of engineering at the University of California Merced, told Newsweek earlier this March.
"It will also release water after the main precipitation period has passed; and for some rivers, the large rim dams may be able to capture a little more water and store it for even later-season use," Bales added.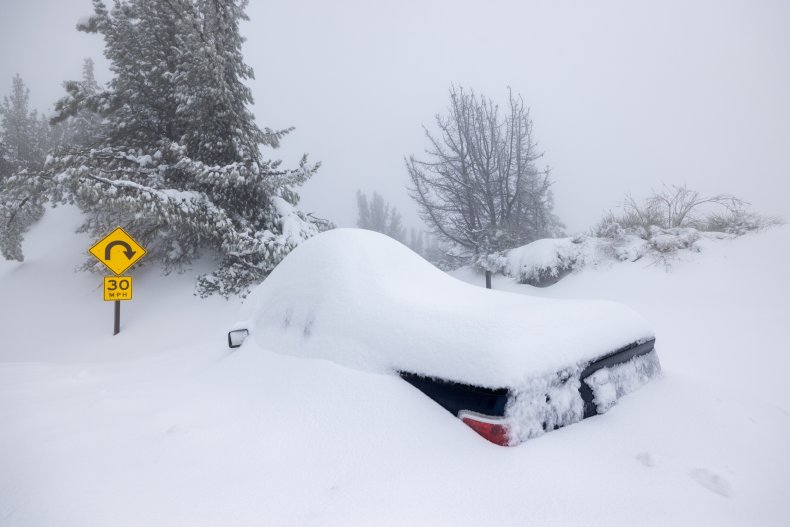 While this surge in wet weather has helped temporarily to ease the effects of the California drought, experts say that it is not enough to take the state out of trouble.
"To break the megadrought, the region will need to see consistent levels of rainfall at, or above, average levels for several years," Hannah Cloke, a professor of hydrology at the University of Reading in the U.K., told Newsweek in February.
This is because the water supplies in the soil groundwater have been depleted by the megadrought that has gripped the state for around 20 years. It will take many years to restore these levels completely, despite the rises in reservoir levels after the rain and snow in 2023.
"It will take several years of above normal precipitation—both rain and snow during the appropriate times of year," Lara Fowler told Newsweek in February. She is an environmental and energy issues attorney and interim director of the Penn State Sustainability Institute at Penn State University.
"As soil moisture and surface water supplies have become depleted, more and more groundwater pumping has also led to a decline in aquifer levels in many places," Fowler said. "Such groundwater contributes to baseflows in streams. So not only would surface water (streams/rivers) need to refill, so do soil moisture and groundwater levels (the last of which can be very slow to recharge)."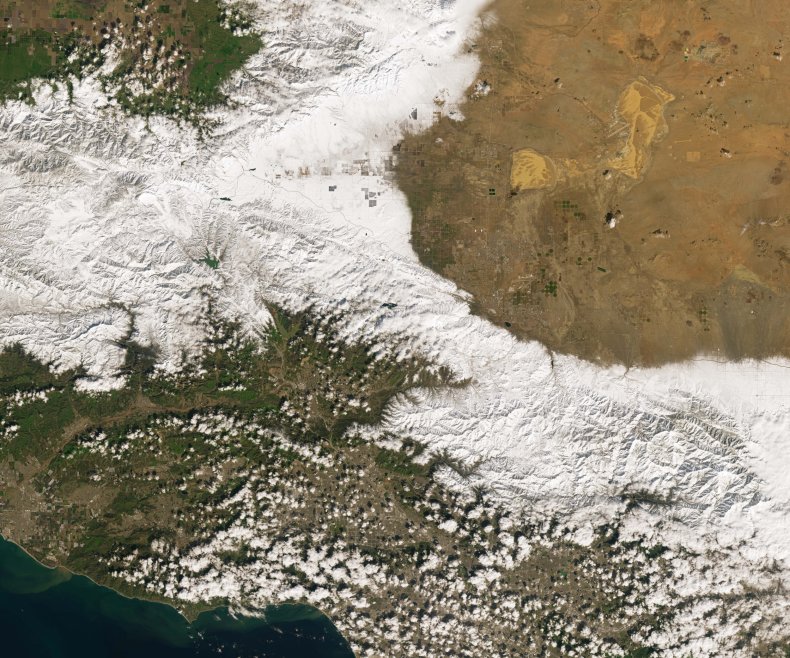 "Even with the record snowpack in much of this region since January, there is still an on-going drought, given the underlying conditions (low groundwater, previously poor soil moisture, and badly depleted reservoirs)," Fowler added. "It's like we've spent down our bank accounts, and it will take quite a while to rebuild—one year of good snowpack helps a lot, but is definitely not enough."
Do you have a tip on a science story that Newsweek should be covering? Do you have a question about the California drought? Let us know via science@newsweek.com.