Hayward Fault Could Displace 400,000 in California If Earthquake Hits
A major earthquake is destined to hit the East Bay region of California, and residents had better be prepared for what could be the most devastating quake in California's history.
The U.S. Geological Survey (USGS) has released a report on the "HayWired Earthquake Scenario," a scientifically guided depiction of what would happen if the Hayward Fault shifts and creates a massive magnitude 7 earthquake. The fault lies from San Pablo to Fremont and passes through Oakland and Hayward.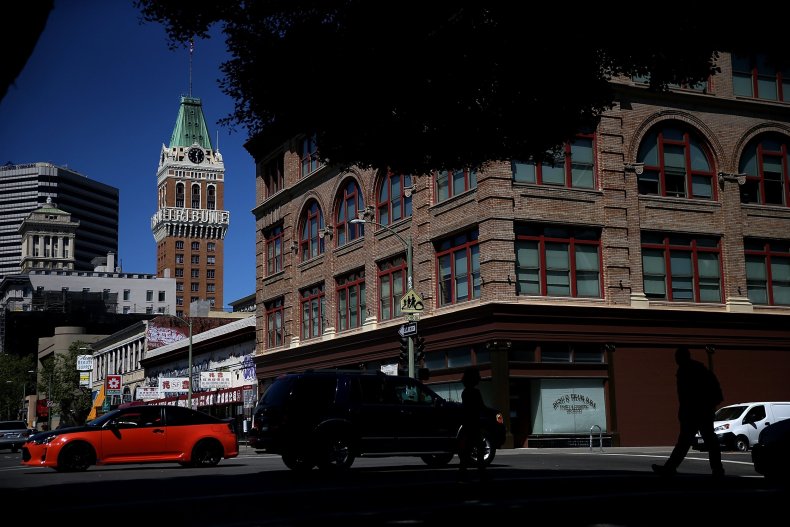 According to calculations, the upcoming earthquake may cause more destruction than any other in the state's history. The Los Angeles Times reports that more than 400,000 people could be displaced from their homes, the shaking could cause $82 billion in damage and subsequent fires could cost $30 billion more in damage. In addition, 800 or more people could die, with 18,000 injured.
Because power plants and other facilities are likely to be damaged, internet and telecommunications could be compromised during the disaster as well.
The situation would be even more devastating than the infamous San Francisco and Northridge earthquakes because the fault lies on such densely populated areas, including part of the University of California, Berkeley, campus; the Oakland Zoo; and downtown Hayward and Fremont. The epicenter is likely to be just below Oakland.
The risk of Hayward going HayWired is real—it's not a matter of "if" this happens but "when."
"This fault is what we sort of call a tectonic time bomb," USGS earthquake geologist David Schwartz said in a video recorded by the Los Angeles Times. As two tectonic plates press against each other, they sometimes shift slowly, but one day the pressure will be strong enough that the plates will slide abruptly, causing massive and sudden damage to anything along the fault.
The shifting fault has already caused damage in the San Francisco Bay Area, the Times report found. UC Berkeley's Memorial Stadium had to undergo renovations because the fault shifted seating. There's a crack in the Fremont Community Center, and Hayward City Hall has been closed due to the shifts in the tectonic plate.
The USGS hopes to minimize the damage with planning and preparedness.