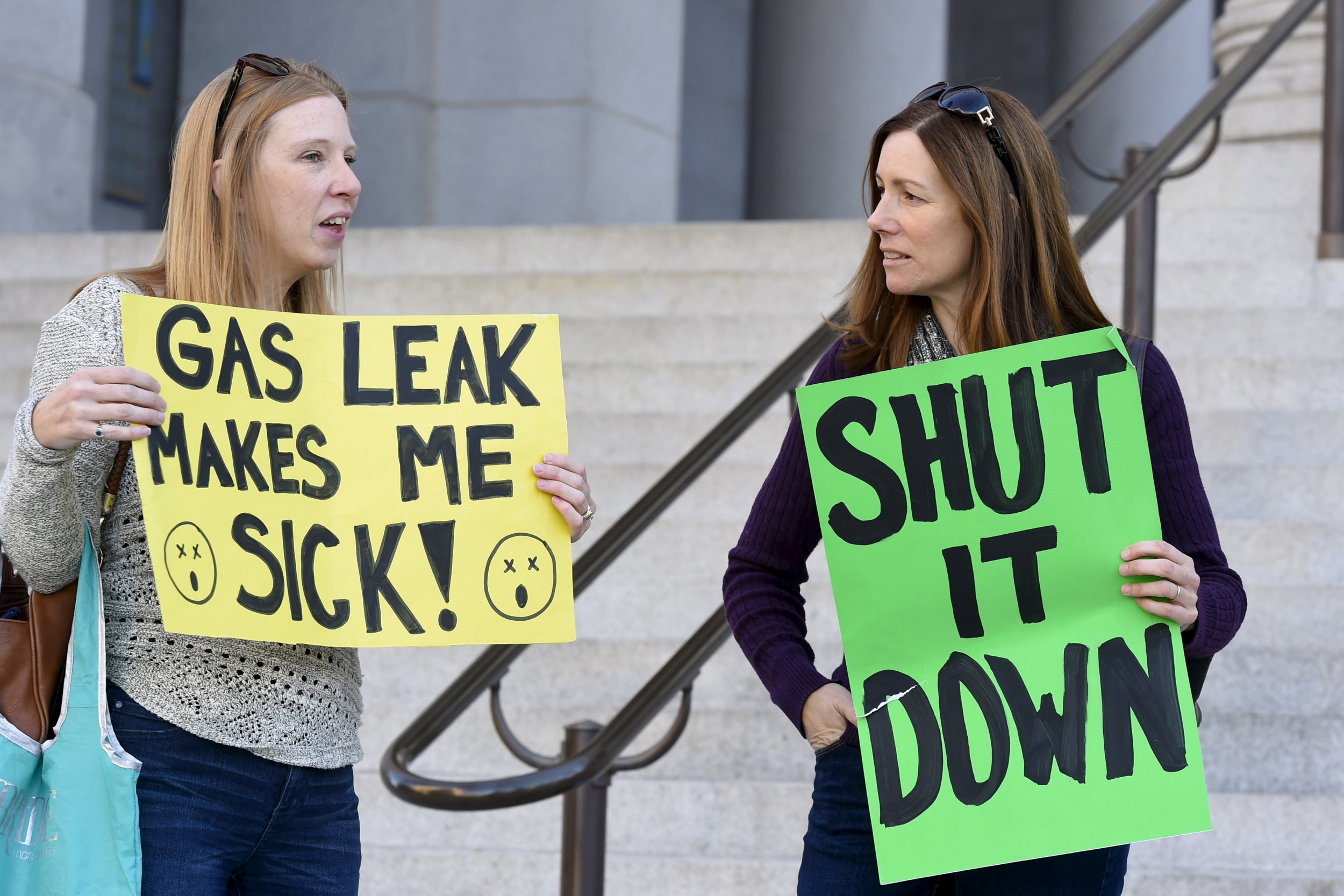 California's governor on Wednesday declared a state of emergency in a Los Angeles neighborhood where about 2,000 residents have evacuated after a nearby natural gas storage facility began leaking in October.
Governor Jerry Brown has directed "state personnel, equipment, and facilities to ensure a continuous and thorough state response to this incident" in the Porter Ranch neighborhood, the governor's office said in a statement.
Methane began leaking from the facility, which is owned by Southern California Gas Co., on October 23. Southern California Gas Co. is a subsidiary of Sempra Energy of San Diego, a company that Brown's sister, Kathleen Brown, a former California state treasurer, sits on the board of. The California Public Utilities Commission will see that Southern California Gas Co. covers costs related to the leak, the governor's office said.
Los Angeles county officials declared a local state of emergency in December, and the Federal Aviation Administration instructed flights to avoid the area, a 3,600 acre expanse, according to The Wall Street Journal.
Porter Ranch residents have complained of headaches, bloody noses and nausea, the Los Angeles Times reported, though public health officials have said they do not expect the leak to lead to any long-term health consequences.