California Ends Unemployment for People Not Looking for Jobs After Paying Out $128B
California will no longer pay out unemployment to individuals that are not actively seeking new jobs starting early next month, the state's Employment Development Department (EDD) announced on Thursday after the state government paid out more than $128 billion since the start of the COVID-19 pandemic.
Under normal circumstances, jobless workers were generally required to actively seek out new jobs in order for them to continue to receive unemployment benefits. During the pandemic, the federal government allowed states to waive this requirement as it urged individuals to stay home as businesses shuttered their operations during lockdowns.
But California, along with several other states, has ended most of its pandemic restrictions and will begin requiring jobless workers to actively seek employment as of July 11.
"The requirement to search for work has been a part of the unemployment insurance program since its inception. During the pandemic, the federal government temporarily allowed states to waive this requirement, and since March 2020 the work search requirement has been suspended in California," California's EDD explained in a Thursday press release.
"When claimants were asked if they had looked for work when completing their weekly certification for benefits, they could answer 'No' and maintain their eligibility for benefits. As California reopens, most claimants will need to answer 'Yes' next month to maintain eligibility."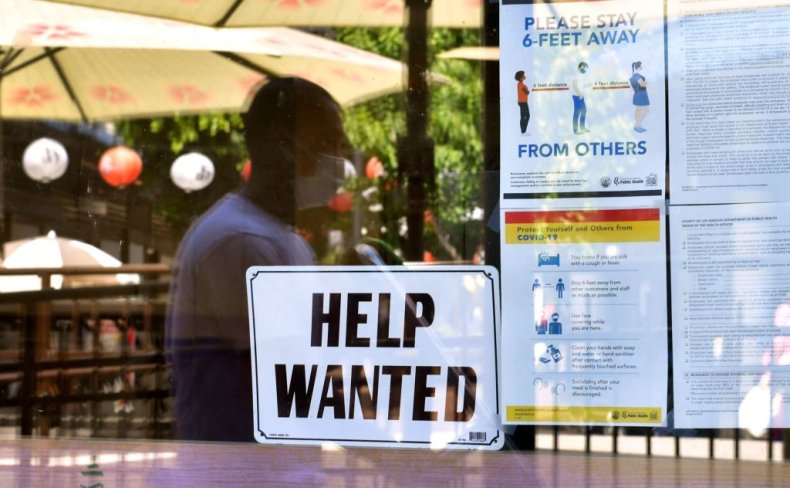 According to the Associated Press, California has received and processed more than 20 million unemployment claims since the beginning of the COVID-19 outbreak there last year. In total, the amount paid out has been more than $128 billion.
Prior to the pandemic, California workers could receive up to $450 per week while unemployed. But Congress authorized the federal government to provide an additional $600 per week for several months in 2020, which was then lowered to an additional $300 per week later last year.
EDD Director Rita Saenz said that her agency would be able to support those seeking new jobs as the pandemic comes to an end.
"California offers many resources to help people to find safe and suitable careers and training opportunities that keep the economy moving," Saenz said in a press release. "We want to make sure those on unemployment have enough lead time to start searching for work so they can remain eligible for benefits as they seek their next career opportunity."
The decision comes as California Governor Gavin Newsom pushes forward with a reopening plan after the state became the first in the nation to implement lockdown measures in March 2020.
With the largest population and economy of any state, California also saw the highest number of infections and deaths. As of Friday morning, California had reported more than 3.8 million total infections and over 63,000 deaths since the pandemic began. But the state has now vaccinated at least 60 percent of its population with one dose, while nearly 50 percent has been fully vaccinated.
Newsom also announced on Thursday that full vaccinated workers would no longer be required to wear masks. "NEW: Fully vaccinated workers are no longer required to wear masks at work," the Democratic governor tweeted.
Newsweek reached out to the EDD for further comment but did not immediately receive a response.