California energy grid monitors are hopeful that summer heat waves this year won't lead to a repeat of the rolling blackouts that the state experience last year.
Officials with California Independent System Operator (ISO), the nonprofit group that controls 80 percent of the state's power grid, said Wednesday that residents should be prepared for the possibility of blackouts and participate in efforts to reduce energy consumption despite the chances of a fresh round of forced outages being relatively low.
On Wednesday afternoon the group issued a Flex Alert, a step that can precede blackouts, in response to the expected energy demands caused by scorching temperatures forecast in some areas of the state. ISO asked residents to voluntarily reduce their energy consumption during specific evening hours to help eliminate the possibility of blackouts.
"The ISO issued a Flex Alert for voluntary conservation tomorrow, Thursday the 17th, between 5 p.m. and 10 p.m. because of the extreme heat across California," ISO President Elliot Mainzer told reporters in a press call. "Californians have stepped up many times before when asked to pitch in and I'm confident that they'll do so... We're asking people to set their thermostats to 78 degrees or higher, if their health permits, to avoid using major appliances and to turn off all unnecessary lights."
"We have not gone into emergency conditions," he added. "At this point there's still some uncertainty about actually how things will turn out tomorrow. But the current forecasts for shortages are relatively modest in magnitude and there's a good chance that we'll be able to resolve them across the course of the day tomorrow."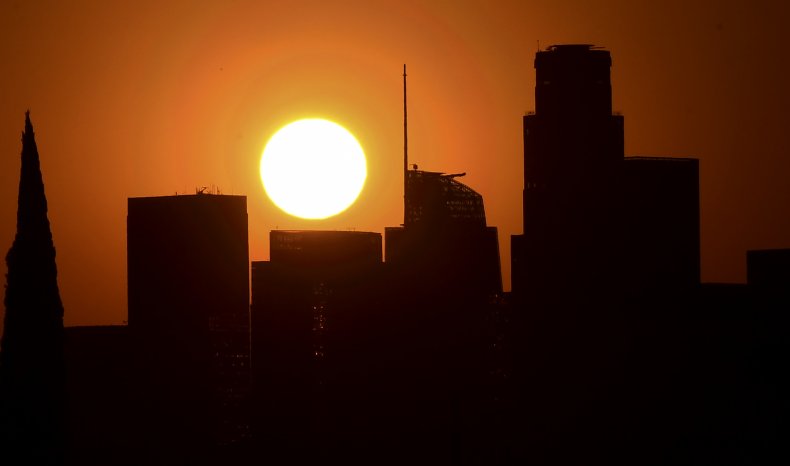 Mainzer went on to say that the chances that rolling blackouts would be called on Thursday were "relatively low," although it was necessary to continue to monitor the situation "to see if things deteriorate." He expressed "guarded optimism" that the state could completely avoid blackouts over the summer, explaining that improvements to the grid meant that it was "generally better positioned than last summer" although "residual risk" remains.
During last summer's California heat wave, ISO ordered the first rolling power outages seen in the state since 2001. The blackouts were experienced by fewer than 1 million of California's approximately 40 million residents. Following a post-outage evaluation, Mainzer said that the "extraordinary event" was caused by state agencies failing to direct energy companies to buy adequate amounts of power to cover demands during nighttime hours, as well as not accurately factoring in the impacts of climate change.
ISO Chief Operating Officer Mark Rothleder said that the current conditions in California were "not as intense" as those experienced in 2020. Rothleder said that although temperatures were similar in some of the state's inland areas, the overall impact was not the same because the heatwave was less intense along the coast. Temperatures in areas like Palm Springs are expected to approach 120 degrees on Thursday and Friday.