California Family Found Dead on Hiking Trail Died of Hyperthermia, Dehydration
Authorities said Thursday the official cause of death determined for the California family found dead along a hiking trail in the Sierra National Forest in August was hyperthermia and probable dehydration.
The cause of death for the family's dog, which was found with them on the trail, was still undetermined but believed to also be heat-related, Mariposa County Sheriff Jeremy Briese said Thursday.
Jonathan Gerrish, Ellen Chung and their 1-year-old daughter, Miju, were first reported missing on August 16, one day after the family of three embarked on a hike along the Savage Lundy Trail. The trail is located in the Sierra National Forest, which is east of San Jose and south of Yosemite National Park.
The family was found deceased by search and rescue teams on August 17. Authorities said at the time they were unable to determine an immediate cause of death, and the Mariposa County Sheriff's Office said it worked with more than 30 local, state and federal agencies as the investigation moved forward. The cause of death was determined by October 15 "based on the autopsy, our investigation and a multitude of toxicology reports," according to Briese.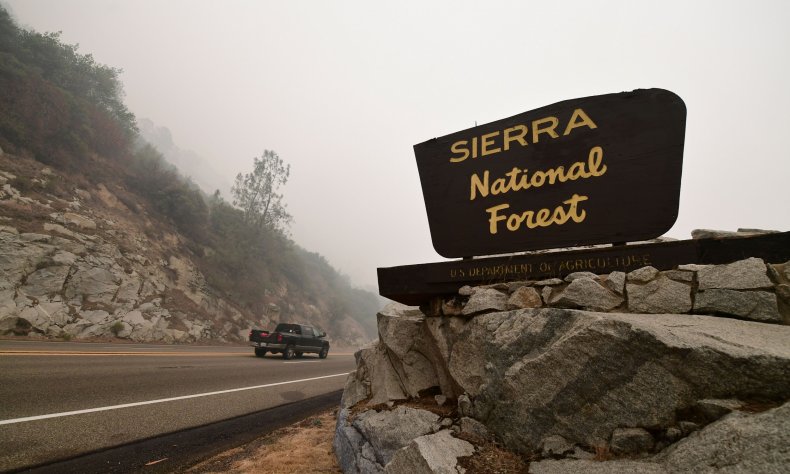 "Heat-related deaths are extremely difficult to investigate," Briese said during a Thursday afternoon news conference. "I want to thank you all for being patient with us as we investigated this case."
Briese outlined the timeline for the family's hiking trip, which he said began the night of August 14 when Gerrish used an app on his phone to map out a hiking route. Briese said this was not uncommon for Gerrish to do, as Gerrish was a frequent hiker who used various hiking apps.
The family of three and their dog were spotted at about 7:45 a.m. local time on August 15 by a witness driving toward a trailhead not far from where their bodies were eventually found. About 15 minutes later, that same witness told authorities they saw the family's truck parked at the trailhead.
Temperatures in the area reached between 107 and 109 degrees that day in the early afternoon, Briese said. He described the trail as having "very little shade" as a result of a fire that burned through the area three years earlier.
The sheriff said authorities found with the family one water container that could hold 85 ounces of liquid. The container was empty at the time it was recovered, and the family did not appear to have any additional water sources on hand, Briese added.
The family's disappearance was first noted by a babysitter who arrived at their home the next day and began contacting friends and relatives in an attempt to locate them, Briese said. The family of three was reported missing the night of August 16. A search and rescue team deployed near the Savage Lundy Trail found the bodies at about 9:30 a.m. local time on August 17. They were found about 1.6 miles from their vehicle, Briese said.
Newsweek reached out to the Sierra National Forest for comment.