Family of California Man Who Died in Custody to Sue As 'I Can't Breathe' Video Emerges
Relatives of a California man who died in police custody are planning to file a lawsuit over his death.
Jose Albert Lizarraga Garcia, from the city of Indio, died two weeks ago after being arrested by law enforcement.
Police said he was acting suspiciously when entering stores near Cardenas Market in Indio on January 22. Officers said Garcia required medical assistance after becoming aggressive and being physically restrained.
A new video has led Garcia's family to question his death. It shows Garcia wearing a spit hood, being pinned to the ground by police and shouting "I can't breathe" several times.
Speaking to KESQ News, Garcia's daughter Tyanna Lizarraga said she had found the footage extremely distressing to watch. She also questioned the use of a spit hood, a mesh fabric hood placed over the heads of suspects to prevent spitting or biting.
"They had said it was for Covid protocols, but meanwhile, I would say probably two to three officers, they weren't wearing masks," she said.
"I am trying my best to stay strong. It's been very tough, especially to watch the videos and see it happen."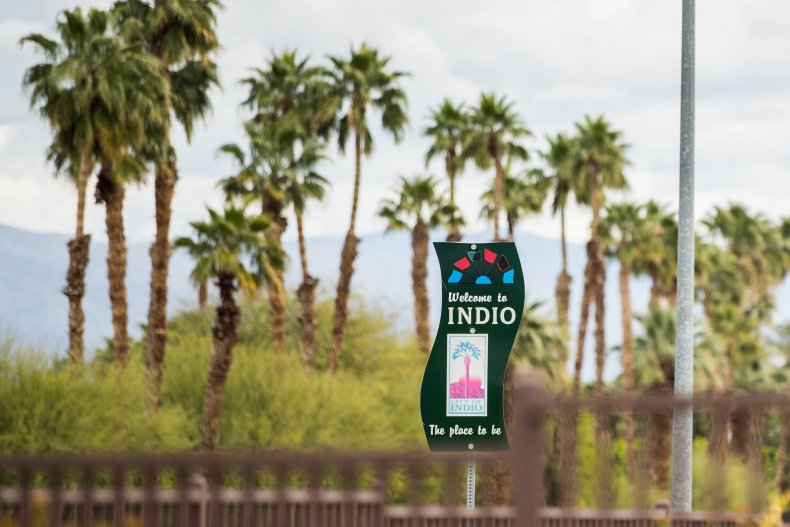 After the incident, the Indio Police Department released a statement which read: "Officers arrived on scene and encountered the man in the parking lot of Cardenas. He was visibly agitated and upset. The officers attempted to calm the man down and de-escalate the incident, but the man remained combative.
"During the encounter, officers attempted to physically restrain the man and he began spitting on officers. Due to health and safety concerns, a mesh spit mask was placed on the subject. The spit mask prevents subjects from expelling bodily fluids and does not restrict breathing."
The statement continued: "During the incident, officers noticed the subject was experiencing a medical emergency and immediately began administering CPR, while summoning CAL Fire paramedics. Despite life-saving efforts by officers and paramedics, the 41-year-old man could not be revived."
The Indio Police Department said that when a person dies in police custody, the investigation is handled in the same manner that an officer-involved shooting would be.
Garcia's family has launched a GoFundMe campaign to help cover the funeral and legal expenses.
"On Jan 22, my father's life was taken by Indio police. He was suffocated, he said couldn't breathe and about 5 police officers remained on top of him. His life was taken on scene," Garcia's daughter wrote.
"I am currently five months pregnant and my father's tragic murder due to police brutality my family and his first grandchild will have to continue life without him. All funds will go to funeral costs, his family and any other expenses that may come up to get him the justice he deserves."