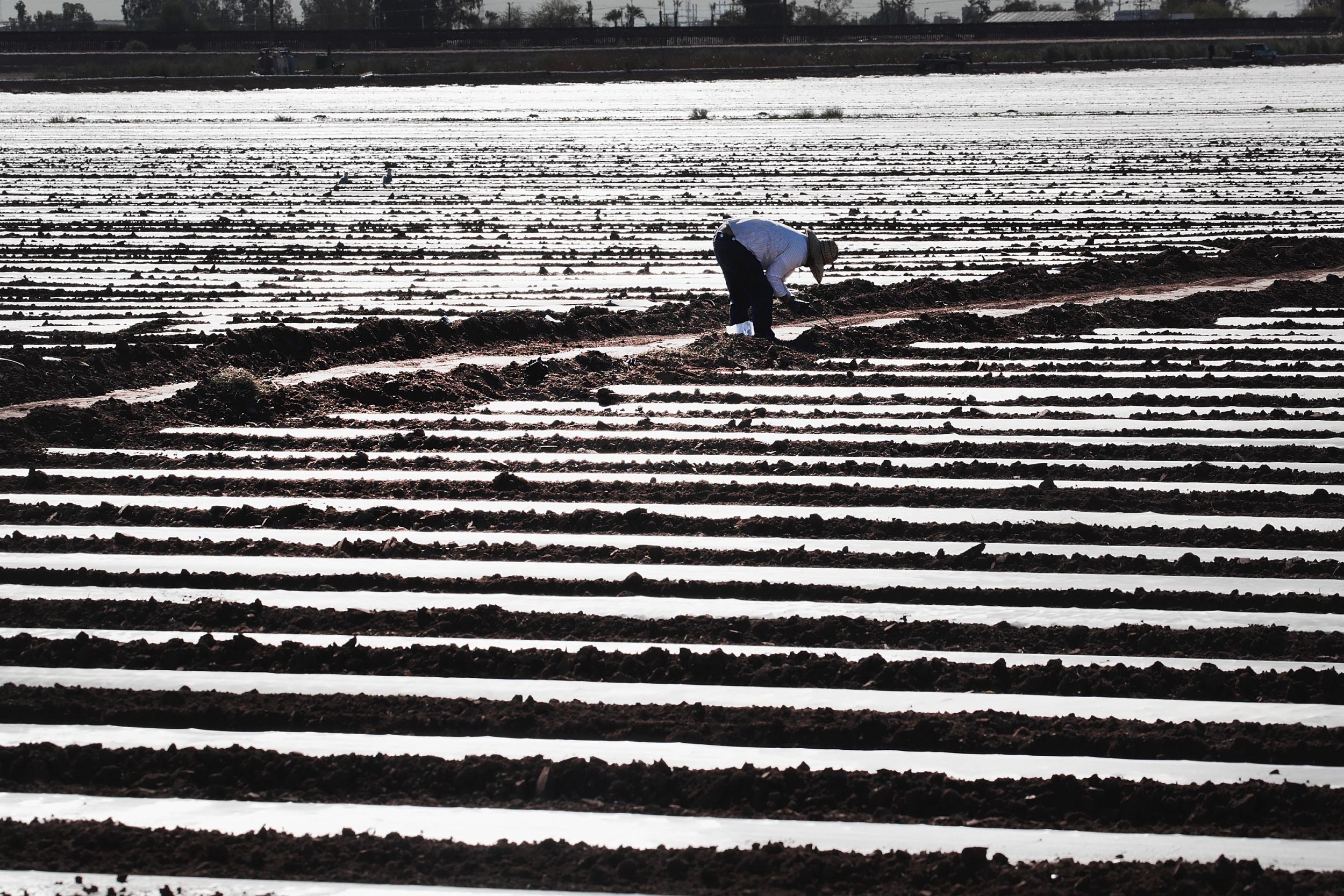 Fifty-six percent of California farmers were unable hire the amount of employees they needed at some point in the last five years and more than half have started using mechanization, according to a survey released on Tuesday.
The report from the California Farm Bureau, conducted in collaboration with the University of California, Davis, highlighted widespread labor shortages and increasing mechanization among farmers in the state.
At least 70 percent of respondents said they had issues hiring employees in 2017 and 2018. Eighty-six percent said they had raised wages in an attempt to attract workers. Fifty-six percent of those who had started using mechanized labor said that they did so because of employee shortages.
"Part of this issue is driven by labor supply factors. The farm labor force in the U.S. is aging, and it's not really being replaced by young immigrant workers the way it once was, " Zachariah Judson Rutledge, a U.S. Davis doctoral student and the lead author on the study, told Newsweek. "One of the main factors was there's an expanding economy in Mexico for both farm work and non-farm."
Rutledge also said that the amount of the farm labor force that would migrate to harvest different crops had decreased, contributing to the worker issues, and that immigration policy had an impact on the number of farm workers seeking to enter the country.
"Immigration policies are playing a role, too. There's some evidence and some studies that it's costing workers higher fees to get smuggled across the border," he said, noting that the cost of entering the country rose, lower numbers of people would seek to enter the U.S. to do farm work.
Data from National agricultural Workers Survey, which measured through 2014, found that 90 percent of California crop farmers came from Mexico and that 56 percent were not in the country legally.
U.S. Department of Agriculture statistics from 2017 showed that California accumulated 13.5 percent of all farm receipts. Iowa, which received the next highest amount of money for agricultural products, collected 7.2 percent of receipts for its commodities.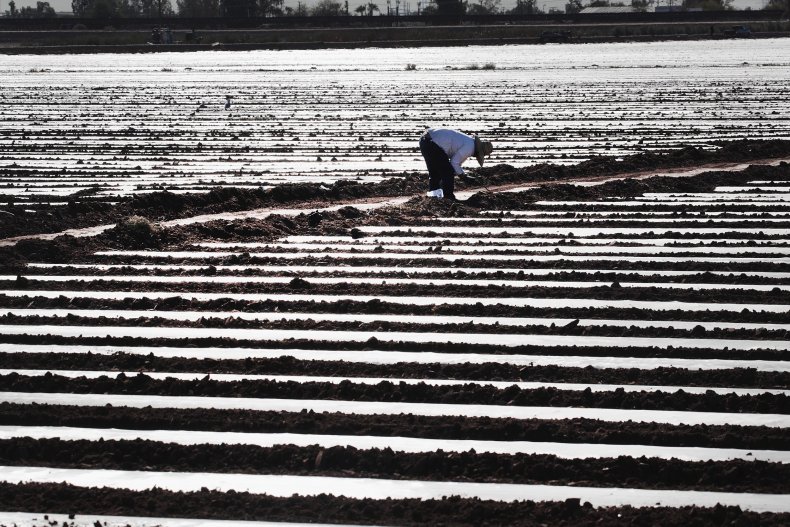 While more farmers are incorporating mechanization, Rutledge told Newsweek that these appliances were relatively simple, like handheld pruners. "I think in the near future what we're going to see is things that can make the work force more efficient," he said.
Dave Kranz, a spokesman for the farm bureau in Sacramento, told CNBC that the country could change its H-2A visa program, which provides temporary agricultural visas to employers seeking workers, to draw more workers. The Trump administration rolled out two new features to help farmers navigate the H-2A application process last month.
"The survey shows farmers have tried and are trying all the tactics available to them, such as increased wages, changes in farming and cropping patterns, use of the existing H-2A visa program and automation where appropriate," CFBF President Jamie Johansson said in a press release. "The missing element is an improved agricultural immigration system, to match willing employees with farm employer."