California Fire Photos and Video: Images Show Saddleridge Fire's Devastation in Los Angeles, Sylmar
An expanding Los Angeles wildfire, named Saddleridge, was first reported around 9 p.m. Thursday. Since then, a growing number of residents in and around the Porter Ranch and Sylmar areas have been forced to abandon their homes and take up residence in local evacuation shelters.
On Friday morning, an estimated 100,000 residents were evacuated from the endangered areas, according to the Los Angeles Times. The flames began advancing on local communities so quickly that fire and police responders were unable to warn residents before seeking safety themselves.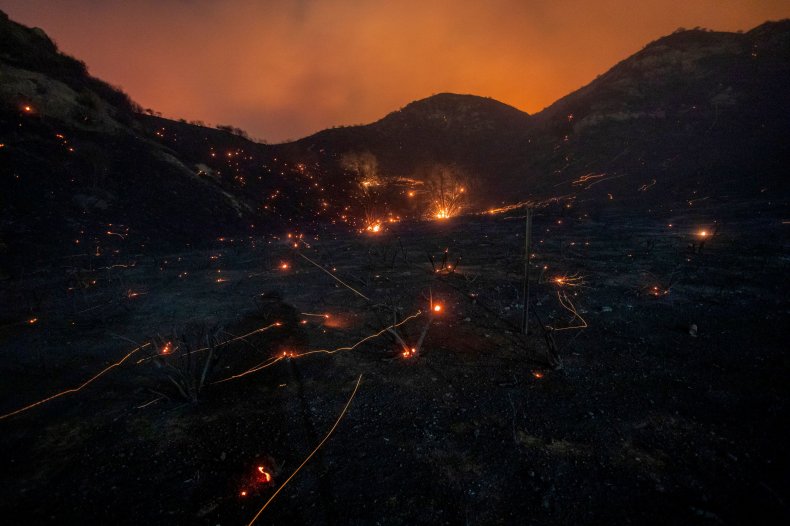 One death has been reported, and dozens of homes are said to be entirely demolished, according to KCAL9, a CBS affiliate in L.A. The resident died from cardiac arrest, according to the Los Angeles Fire Department's website. In addition, a firefighter suffered an eye injury.
It's unclear if residents of other areas near the wildfire will be forced to evacuate as well. Currently, a Los Angeles Fire Department map shows mandatory evacuations in all of Porter Ranch, the entire O'Melveny Park area and a community near Stetson Ranch Park.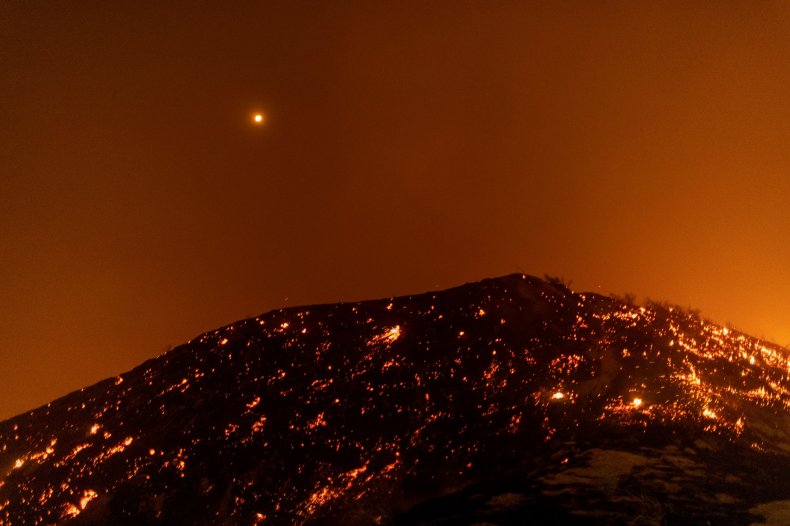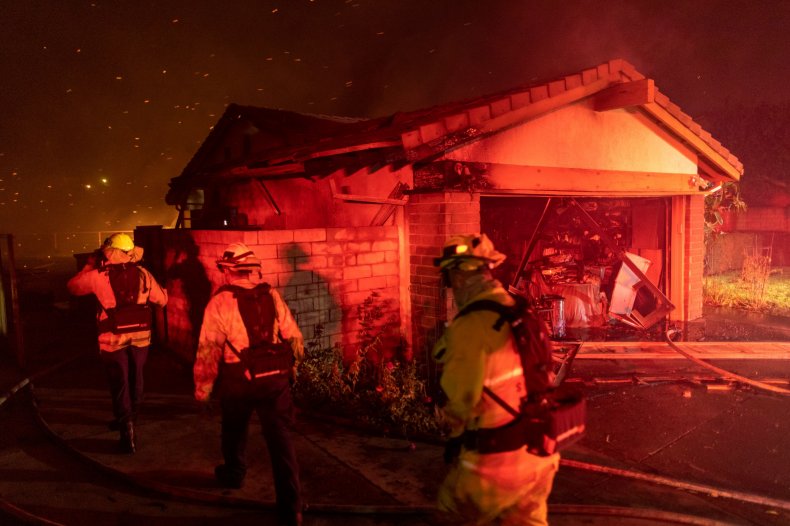 As of Friday morning, the Saddleridge Fire was zero percent contained, according to AccuWeather. One immediate concern was the wildfire's charge toward Aliso Canyon, an oil field just north of the Porter Ranch evacuation zone. Because of the natural gas on site, the location has been secured, and there's no immediate threat to locals, a fire official told AccuWeather.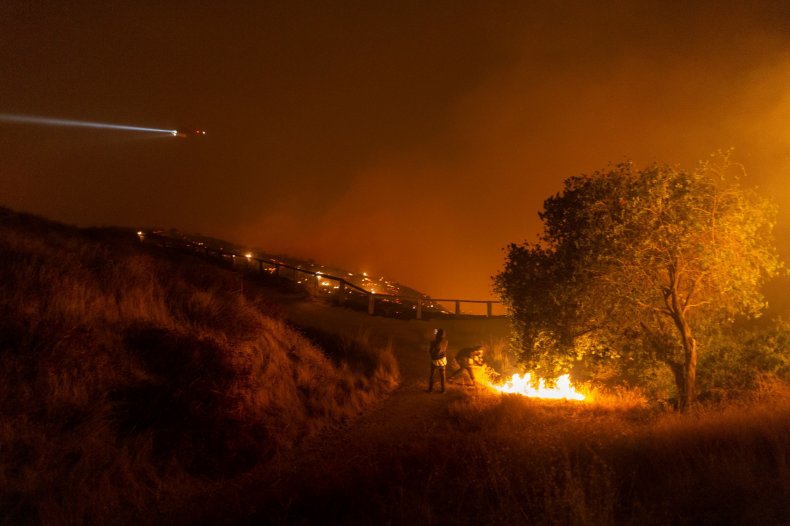 Twitter users shared recent photos and video of the growing fire, which is moving at 800 acres an hour. That's nearly the size of New York's 840-acre Central Park. Some captured images of smoke from the blaze, while others shared their concern about highway closures throughout the area.
One local shared an eerie video from a Thursday night drive. The user, @NoHoesVicente, zoomed in on advancing flames while driving on Interstate 5. Parts of the freeway are now closed to traffic because of the fire. Other highways, such as Interstate 210, State Route 14 and Interstate 405, also have inaccessible sections.
For those in evacuation areas, there are a few shelter options. The Sylmar and Northridge recreation centers are accepting those who were evacuated, along with small pets. If locals have a large pet, they must report to the Hansen Dam. The Granada Hills Recreation Center was previously open for shelter but has reached capacity.
Over 1,000 firefighters are working to contain the blaze. On Twitter Friday morning, the Los Angeles Police Department warned residents to be ready for evacuation if the fire continues to grow.