California Firefighters Rescue Dog Wedged in Hole With 70-lb Tortoise Named "Godzilla"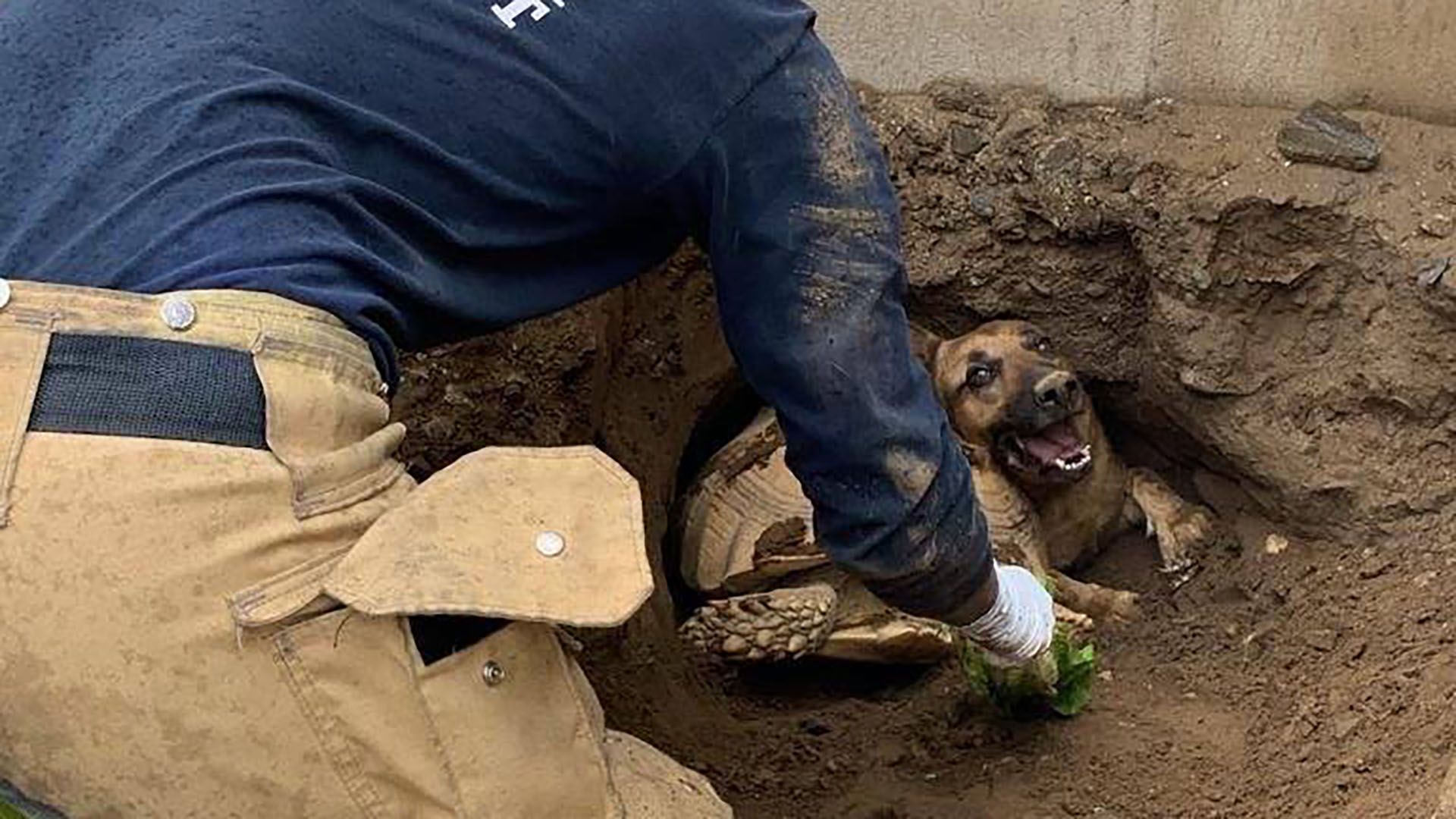 California firefighters were in for a surprise last Wednesday when they responded to a call about a dog stuck in an underground tunnel, discovering soon after arriving on the scene that the German Shepherd had a companion —– a 70-pound tortoise, aptly named Godzilla.
Firefighters working in Fontana, a city in San Bernardino County, originally believed they were arriving to help a man and his dog wedged inside a dirt tunnel underneath a concrete wall, according to the county fire department. The dog's owner was eventually able to extricate himself from the hole, but the dog, Taylor, remained trapped about 6 feet from the entrance.
Excavation efforts soon revealed why poor Taylor was unable to wiggle his way out: the dog had brought a blanket with him, and it was wrapped around a 70-lb tortoise also cloistered inside the small space. Both critters belonged to the property owners, the fire department said.
"As crews arrived they found a tunnel that had been dug by the tortoise," public information officer Jeremy Kern wrote on the fire department's Facebook page. "This habitat traveled underneath a block wall, into a neighbor's property, underneath a concrete patio and ultimately another walkway."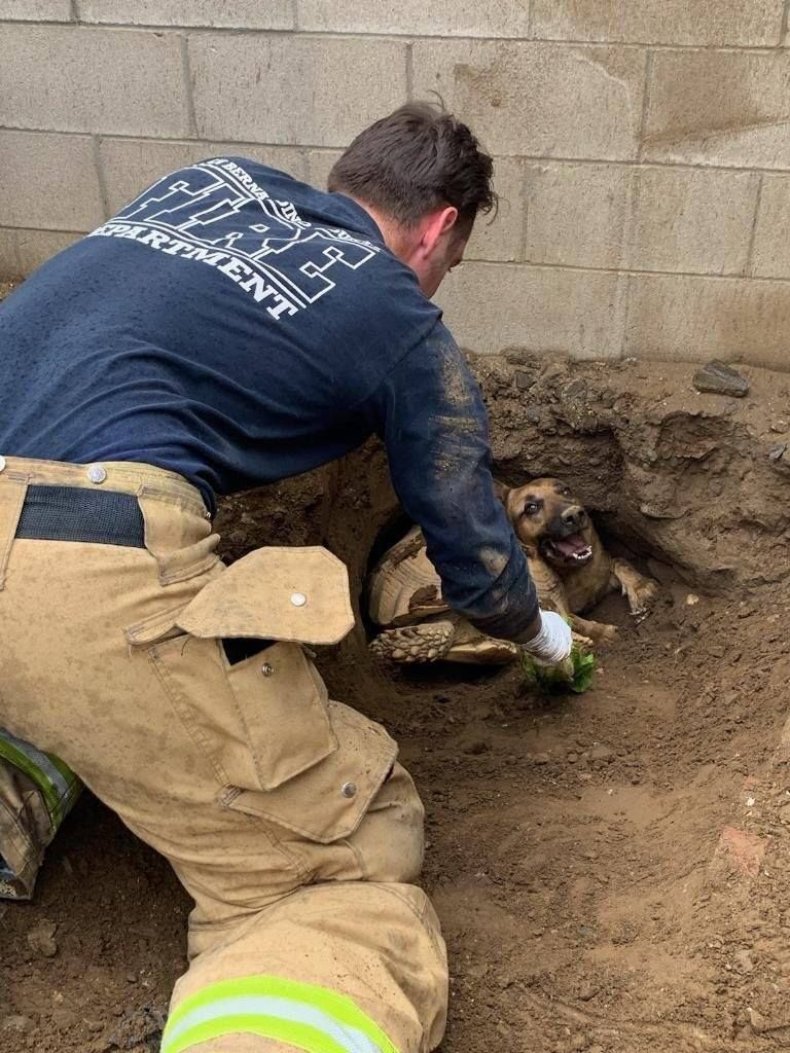 Within about "10 minutes," fire officials were able to get supplies and start digging to widen the opening of the narrow entrance. The dog came out willingly, while the tortoise had to be swayed with a piece of lettuce.
A total of five officials were on scene to help with rescue efforts, which were caught on camera. One picture posted to the department's Facebook page shows the dog and the tortoise inside the mouth of the hole as a firefighter waits on the other side with open arms.
It wasn't immediately clear how the dog, his reptile buddy or the owner got stuck, but Kern assured everyone that all was well following the rescue mission.
"Pictured you can see the end result with both Taylor squeezing by as Godzilla crawls towards the lettuce held by our firefighter," Kern wrote. "Neither appeared to be harmed."
The Facebook post, which was posted Friday at around 6 p.m., garnered hundreds of shares and reactions.
"The tortoise has subsequently been hired by the Sinaloa Cartel," wrote one jokester.
"That dog's going to confess. Godzilla needs to lawyer up and cut a deal quick," wrote another.
Meanwhile, others took comfort in the site of two non-human friends having an adventure.
"Quite a little escapade!," one woman wrote. "What a prank they pulled on the fire department."