California Fires: This Is What Happens When You Breathe in Smoke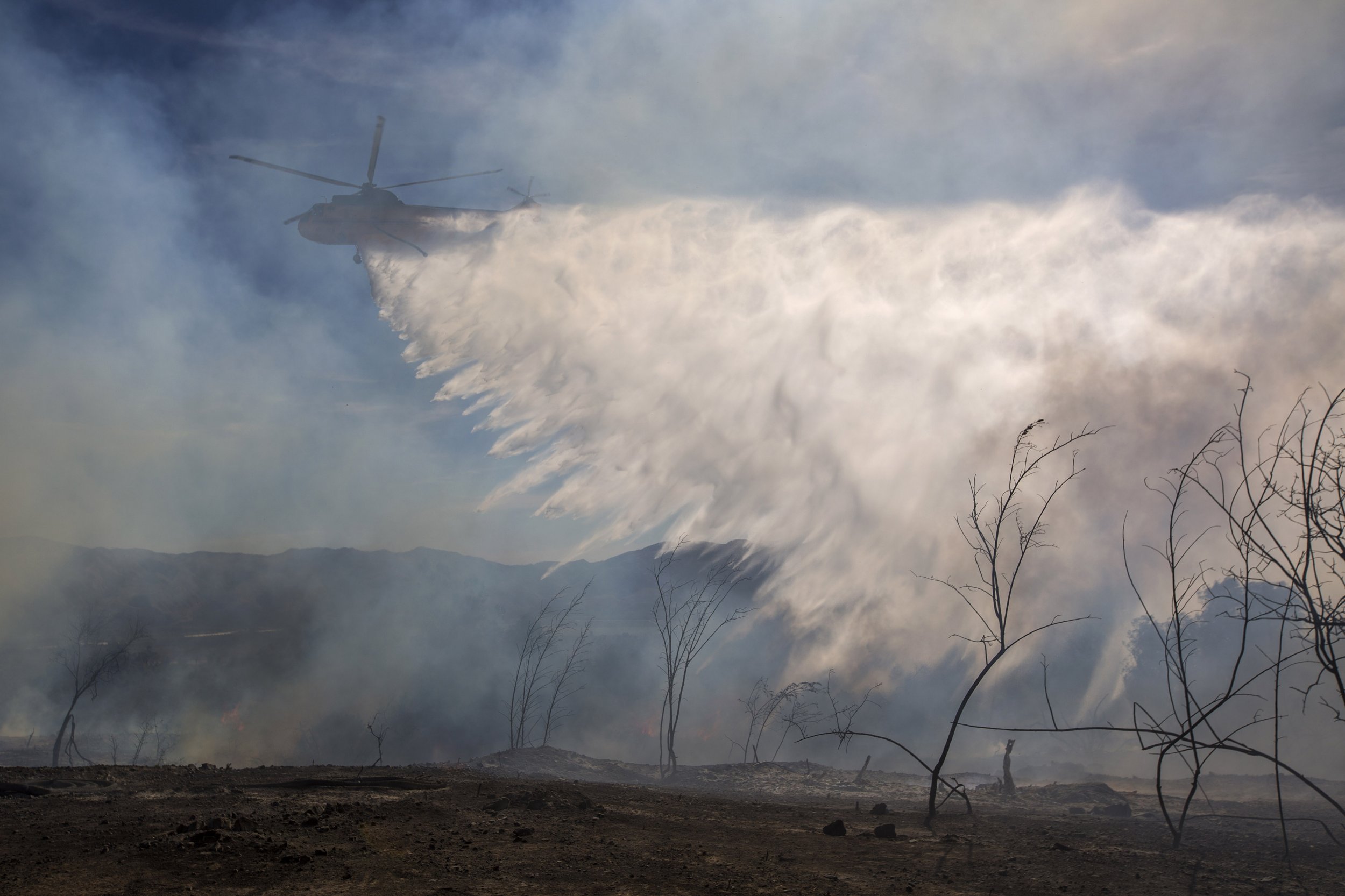 As multiple wildfires blaze across southern California, smoke and ash continue to fill the air. Not only do the hazy skies make it hard to see, they can also pose other serious health consequences.
State officials have issued smoke and air quality warnings in Santa Barbara County and Los Angeles County, alerting the public to "be cautious and use common sense," if they see or smell smoke. However, it's important to note that even if you can't see the smoke, the poor air quality can still impact you.
"Eventually rainfall will clean all of this pollution from the atmosphere, but that can take days or even weeks. In the meantime, these pollutants can travel thousands of miles," Richard Peltier, an environmental health scientist at University of Massachusetts Amherst, wrote on The Conversation. "That means that air pollution from wildfires may threaten people who are far downwind."
Exposure to the wildfire smoke—which is a combination of gases and fine particles—may be especially dangerous for older adults, and those with heart or lung diseases, according to the Centers for Disease Control and Prevention (CDC). Pregnant women are at great risk too, the Environmental Protection Agency (EPA) notes, and so are young children, whose airways are not fully developed. Among these vulnerable populations, smoke can lead to chest pain and asthma.
Even if you don't fall into one of the sensitive populations, smoke can still impact you. In order to avoid the painful effects of breathing in thick smoke, don't go outside unless it's necessary, advises Dr. Jeffrey Gunzenhauser, Los Angeles County's interim health officer, according to NBC. "It is difficult to tell where the ash or soot from a fire will go, or how winds will affect the level of dust particles in the air, so we ask all individuals to be aware of their immediate environment and take actions to safeguard their health," Gunzenhauser told NBC.
If you are exposed to short-term smoke—over days to weeks—it's unlikely you'll experience lifelong health consequences, according to the EPA. In fact, some people may not even experience short-term health problems from the smoke, the agency notes.
To protect yourself from potential smoke side effects, the CDC advises to keep an eye out on your local Air Quality Index and remain indoors with the windows and doors closed. Additionally, the agency warns against relying on dust masks to protect from the thick air, because although these can block out large particles, such as sawdust, they don't block the tiny particles flying around in wildfire smoke.