California GOP Slams State Unemployment Dept for Death Row Inmates Getting Benefits
The California Republican Party slammed the state's Employment Development Department (EDD) on Tuesday after an investigation uncovered more than $400,000 of state benefits paid to inmates on death row, while millions of dollars more were given to other incarcerated individuals.
The state GOP called out Governor Gavin Newsom after nine district attorneys and a federal prosecutor in California alleged massive unemployment fraud in jails and prisons throughout the state.
"Millions of law-abiding Californians STILL haven't received unemployment benefits, but @GavinNewsom's administration puts death-row inmates on their top priority list. Wow," the California GOP tweeted.
The fraud was committed in a number of ways, according to the district attorneys. Some claims were submitted by inmates directly, while others were done by family or friends. In some instances, inmates may have not known their names were being submitted for benefits, while other cases involved large-scale schemes from organized criminal groups, reported the Los Angeles Times Tuesday. According to a letter obtained by the news outlet, the district attorneys called the situation "the most significant fraud on taxpayer funds in California history."
According to Sacramento County District Attorney Anne Marie Schubert, investigations have so far uncovered more than $400,000 in benefits paid to death row inmates, and more than $140 million to other incarcerated people throughout California's 38 prisons.
The data also showed that more than 100 death row inmates had 158 unemployment claims in their names, and one inmate received over $19,000.
The attorneys have stated that, in total, fraudulent payments made under the names of incarcerated people in prisons and jails could reach nearly $1 billion, the Los Angeles Times reported.
Among those who allegedly received benefits are high-profile serial killers Cary Stayner and Wayne Ford, who each killed at least four people in the state in the late '90s, as well as Scott Peterson, who was convicted of murdering his pregnant wife in 2004, and Isauro Aguirre, who with his girlfriend tortured and murdered her 8-year-old son in 2013.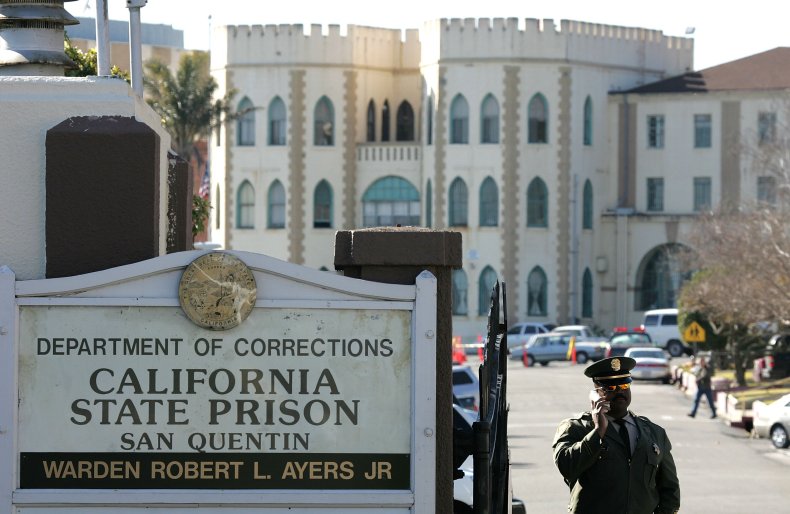 "The murderers and rapists and human traffickers should not be getting this money," Schubert said, according to the Los Angeles Times. "It needs to stop."
In response, Gov. Newsom said the fraud was "unacceptable" and announced the development of a task force to address the problem.
"Unemployment fraud across local jails and state and federal prisons is absolutely unacceptable," he stated.
But state officials, both Republican and Democratic, have pointed fingers at Newsom's administration and the EDD for failing to prevent the fraud.
GOP state senator Melissa Melendez called for every top level administrator in the EDD to be fired immediately.
"I have constituents who STILL haven't received the unemployment benefits they're entitled to and now we learn death row inmates are getting benefits? Everyone top level administrator in EDD should be fired immediately," she tweeted Tuesday.
Cottie Petrie-Norris, a Democrat and chair of the state's Accountability and Administrative Review Committee, told the Los Angeles Times that the "ineptitude at EDD knows no bounds."
"This latest report of widespread EDD fraud by inmates is particularly outrageous because this is a very simple problem to solve. EDD must stop squandering taxpayer dollars and immediately implement these simple, common-sense fraud prevention steps. Anything less a total dereliction of responsibility," she added.
In a statement given to Newsweek, the EDD said it has been working with the U.S. Department of Labor in order to identify suspect claims.
"The EDD has been working with the assistance of the U.S. Department of Labor, Office of Inspector General on cross-matches with inmate populations to identify suspect claims," said Loree Levy, Deputy Director of the EDD, in an email to Newsweek.
"We're also pursuing how to integrate such cross-matches moving forward as part of enhanced prevention efforts during this unprecedented time of pandemic-related unemployment fraud across the country. In addition, EDD is working collaboratively with state cyber-security experts," she added.