California Governor Expected to Close All Beaches and Parks After Crowds of Beachgoers Flout Social Distancing Rules
California Governor Gavin Newsom is expected to announce the closure of the state's beaches and parks on Thursday, according to a document obtained by FOXLA.
Beaches in Southern California were packed with people over the weekend. Many of those individuals did not adhere to the state and White House's social distancing guidelines. At a Monday press conference, Newsom warned beachgoers that the "virus doesn't go home because it's a beautiful, sunny day around our coasts."
FOX LA journalist Bill Melugin on Wednesday night posted a bulletin that will reportedly inform California police chiefs of Newsom's upcoming announcement to close all beaches and parks from Friday. Melugin says the bulletin will be sent out tomorrow.
"After the well-publicized media coverage of overcrowded beaches this past weekend, in violation of Governor Newsom's Shelter in Place Order, the Governor will be announcing tomorrow that ALL beaches and all state parks in California will be closed, effective Friday, May 1st," the document read.
Newsweek reached out to Governor Newsom's office for comment.
Parking lots at California's state parks have been closed since March although some parks are accessible via other means, such as walking or biking. According to the California Parks and Recreation Department website, if people are found to be violating social distancing guidelines, they are being asked to leave.
Newsom urged California residents to abide by his stay-at-home orders during a press conference on Wednesday.
"We can undo our progress in a very short period of time," Newsom said. "What's taken us almost two months to produce, in terms of getting stable numbers, could be unwound in just a week or two. Why put ourselves in that position when we are just a week or two away from significant modifications on our stay at home order?"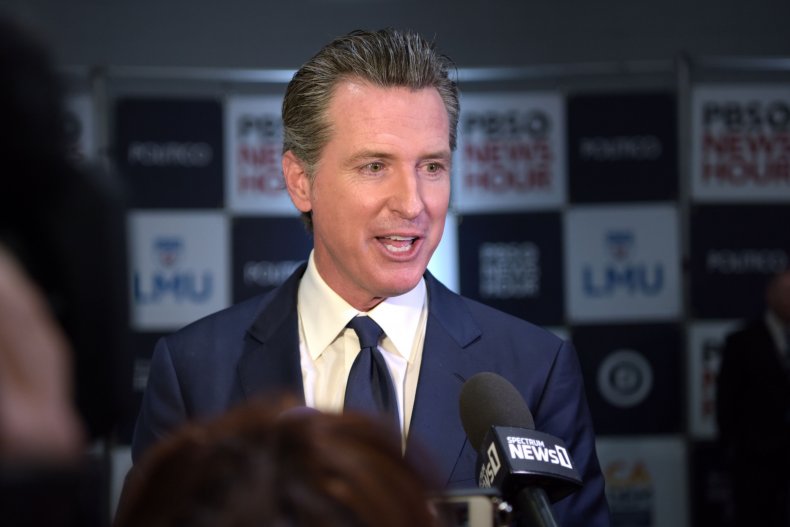 Some counties in California's Bay Area have already announced modifications to the current statewide stay-at-home order, allowing some types of outdoor activities to resume on Monday. However, the overall order for those counties has been extended to the end of May.
Alameda, Contra Costa, Marin, San Franciso, San Mateo and Santa Clara counties have all chosen to push out the expiration date of their stay-at-home orders, as has the City of Berkeley. "All construction activities, certain businesses that operate primarily outdoors, and some outdoor activities will be allowed to resume with specific conditions," public health officials in the Bay Area said.
"I am not here as governor to make an announcement preempting their right at the local level to be even more stringent," Newsom said Wednesday. "I'm going to respect that."
The modifications were publicly announced after Newsom said the state was merely weeks away from making "meaningful changes to our stay at home order."
"But I want to caution everybody," Newsom said Tuesday, "if we pull back too quickly and we walk away from our incredible commitment to not only bend this curve but to stop the spread and suppress the spread of this virus, it could start a second wave that could be even more damaging than the first."