California Gov. Newsom Issues Guidelines for Reopening Restaurants As Counties Allowed to Advance Through Stage 2
California modified its stay-at-home order on May 8 as the state entered stage 2 of lifting coronavirus lockdown restrictions. Now, certain counties that have met the appropriate criteria can begin advancing through Stage 2, including reopening dine-in restaurants and shopping centers.
Gov. Gavin Newsom allowed certain businesses to reopen statewide from May 12, including retail spaces like bookstores, clothing and shoe stores, home and furnishing stores, and offices.
Services that do not require close customer contact are also allowed to reopen, including pet grooming, dog walking, car washes, appliance repair, residential and janitorial cleaning, and plumbing. Outdoor museums are also permitted to reopen.
However, dine-in restaurants and shopping centers cannot open statewide but can reopen in counties that have received state approval. Yesterday, Gov. Newsom issued guidelines for the businesses that will be able to reopen soon in certain states.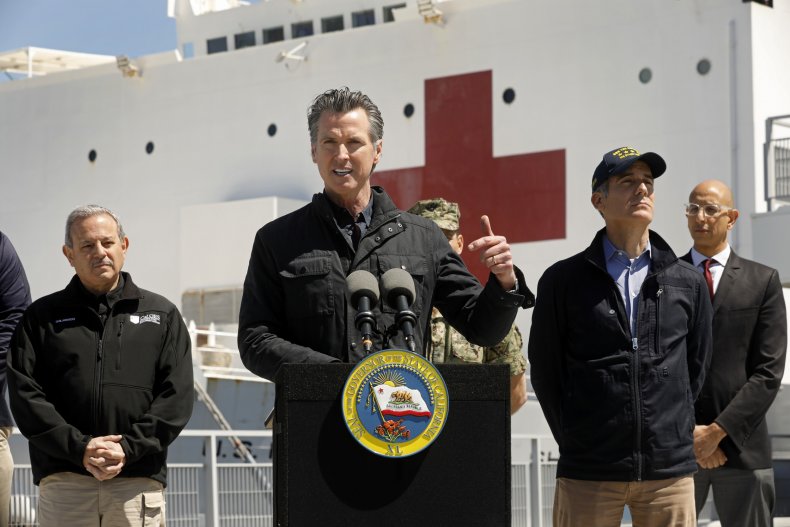 Counties advancing through Stage 2
According to the California Government website, counties that have met certain criteria can "consider increasing the pace at which they advance through Stage 2 of California's roadmap to modify the Stay-at-Home order."
Stage 2 involves gradually reopening retail (curbside only), manufacturing, and logistics. Then, later in Stage 2, California will relax retail restrictions, adapt and reopen schools, child care, offices, limited hospitality, and personal services.
California aims to limit non-essential movement and the mixing of populations, especially in counties with more confirmed cases, and to delay the opening of businesses that operate with prolonged and close contact.
The California counties that met the criteria to begin moving more quickly through Stage 2 are:
Amador County
Butte County
El Dorado County
Lassen County
Nevada County
Placer County
Shasta County
These counties can begin opening dine-in restaurants and shopping centers, subject to the businesses following guidelines set out by Gov. Newsom.
The guidelines include each restaurant coming up with a COVID-19 prevention plan and training employees, social distancing, wearing cloth face coverings and washing hands regularly, and temperature and symptom screenings for employees.
Employees should frequently clean high traffic areas and frequently touched areas, increase fresh air circulation by opening windows or doors, and provide customers with disposable menus.
Restaurants will also have to only provide table settings as needed and should pre-roll utensils in napkins and supply single-serve containers. Employees should ask customers to pack their own leftovers and thoroughly clean each dining location after each use.
Restaurants will also be asked to display a completed checklist to ensure customers that they are following the guidelines safely and effectively. The full checklist for restaurants can be found on the California Government website.
According to Johns Hopkins University, California has more than 71,000 confirmed cases of the coronavirus and 2,882 resultant deaths. The chart from Statista below shows that California has the fifth-highest number of confirmed cases of any U.S. state, after New York, New Jersey, Illinois, and Massachusetts.