California Gov. Newsom Self-isolating with Family after COVID Exposure
California Gov. Gavin Newsom revealed via a series of tweets on Sunday night that he and his family were in quarantine, after being exposed to someone with COVID-19.
"Late Friday evening, @JenSiebelNewsom and I learned that 3 of our children had been exposed to an officer from the California Highway Patrol who had tested positive for COVID-19," read the tweet.
His tweets went into more detail that the Governor and his wife had not been in direct contact with the individual reported to have coronavirus, but were self-isolating for 14 days, as per local advice.
"I had no direct interaction with the officer and wish them a speedy recovery," wrote Gov. Newsom.
The entire family has taken coronavirus tests, all of which have come back negative. The family will be tested regularly, and monitor their symptoms.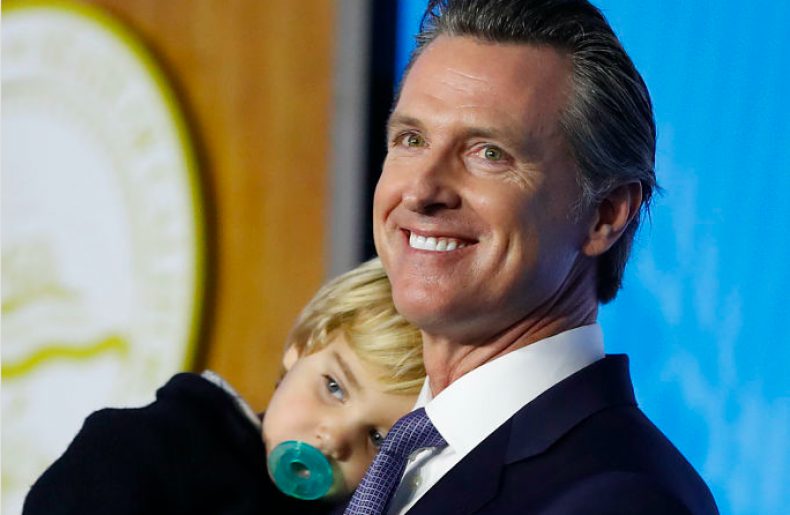 The Governor thanked those who put themselves at risk on a daily basis during the global health crisis.
"We are grateful for all the officers that keep our family safe and for every frontline worker who continues to go to work during this pandemic."
News of a possible COVID-19 exposure comes a few days after one of Gov. Newsom's children began quarantining after a potential exposure at their private school, where a classmate had tested positive for the disease. The child had already started self-isolating before the rest of the family.
In California, residents are required to wear a face mask in public spaces.
"We're seeing too many people with faces uncovered. Wearing a face covering is critical for keeping people safe and healthy, keeping businesses open and getting people back to work.
Do your part. Wear your mask," urged Newsom.
Certain parts of the state are under a curfew due to rising numbers of the disease. Non-essential work and gatherings are banned from 10pm-5am in areas in the purple tier. The purple tier includes places with more than seven coronavirus cases per 100,000 people a day and an average of eight per cent of people testing positive in a seven day period. Purple tier areas currently include San Diego County, Orange County and Los Angeles, where many non-essential indoor business operations are also closed.
The U.S has had more than 12.2 million confirmed cases of coronavirus, and is the country with the most recorded cases of the disease in the world.
Pharmaceutical companies Pfizer and Moderna have both announced successful vaccine trials. It's hoped these vaccines will be widely available in spring.
Director of the National Institute of Allergy and Infectious Diseases, Dr. Anthony Fauci last week told Americans not to become complacent after the announcement of a vaccine. "We need to intensify common easy to do – relatively speaking – public health measures that are not shutting down the country, not shutting down the economy," he said to CNN.